What is Syscoin (SYS)?
Syscoin is a cryptocurrency project, providing useful features for traders such as: public decentralized blockchain, high throughput for cross-chain interaction, etc. This platform helps many types of tokens, smart contract is capable of operating on multiple blockchains.
Syscoin's goal is to help reduce transaction fees, increase security, and easy tokenization. Since then, Syscoin has created a premise for businesses, organizations and users to have faster access to blockchain technology.
At the same time, Syscoin also contributes to maintaining Bitcoin Core, ensuring the security system always works well. At first, the project was created by the founders as a protocol to extend the concept of Bitcoin by adding smart contracts and building DeFi.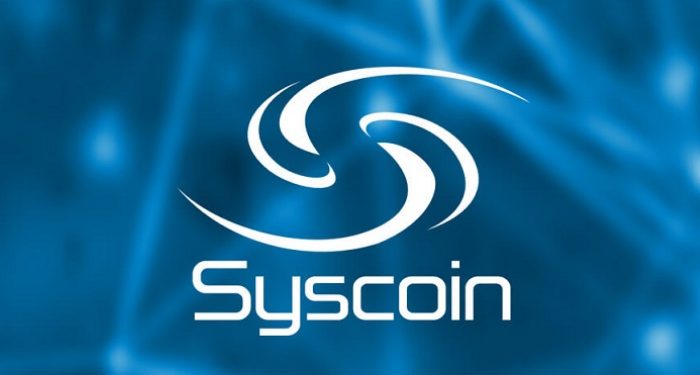 Syscoin's mechanism of action
Syscoin works like a global network, a large-scale distributed ledger, a decentralized database. At the same time, this is also considered a cryptocurrency used in transactions.
It is worth noting that Syscoin operates on a fork of the Bitcoin protocol. Syscoin merges with Bitcoin to form a platform that is secure, stable, and scalable as needed.
In version Syscoin 1.0, the initial vision of the project was towards a free market, direct link between the two parties buying and selling. As mentioned, in future versions, Syscoin will continue to update features such as smart contracts, NFT creation mechanism.
In particular, smart contracts have the task of linking together to form an e-commerce network based on blockchain technology. These smart contracts play the role of helping to maintain the operation of the Syscoin system.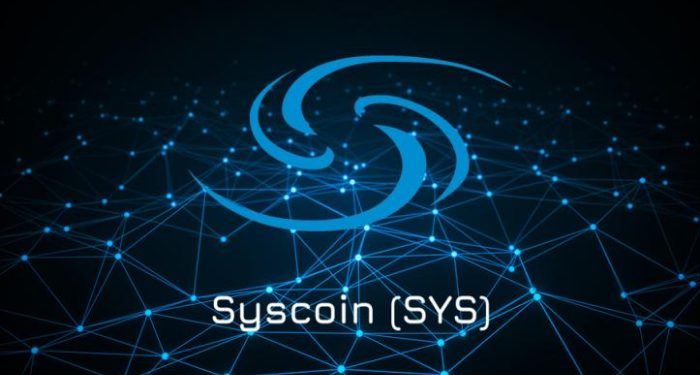 Some utilities on the Syscoin platform
Escrow service
Thanks to the mechanism that captures the buyer's notice, Syscoin's escrow service makes the payment of purchase invoices more secure. This process lasts until the seller meets the needs of the buyer.
Not only that, Syscoin also uses an arbitration mechanism that works similar to a third-party intermediary, linking the two buying and selling parties. Each arbitrator will be paid based on a set passive fee at a given rate.
By the end of the margin trading period, all participants are entitled to contribute to feedback reviews. Arbitration will be decided when both parties agree to each other's proposal. Before accepting the offer, the buyer and the seller have the right to come to an agreement on arbitration.
Fixed rate anonymously
The sysrates.peg alias will be applied by default in all offers. This feature is implemented and updated by the Syscoin team. The process of fixing crypto and fiat rates will be based on source data from exchanges.
DeFi transaction service
Syscoin has launched a decentralized marketplace where buyers and sellers can securely conduct transactions. The project's marketplace is all built online. This is a place to exchange products and help participants receive commissions from successful orders themselves.
Support for margin trading from outside
Stable operation is thanks to Syscoin's DirectBTC / DirectZEC multi-signature utility. Users can participate in depositing raw transactions to the Bitcoin/ZCash network. The system will then transfer this amount to Syscoin to perform the required operations.
Based on the Syscoin escrow program, to generate an escrow address, users must pay P2SH when paying through Bitcoin or ZCash.
All transactions will be sent to the seller. Next, the merchant will use the SYS token to make the transaction. Every payment needs a full signature to go to the Bitcoin/ZCash network. Some refund steps don't require manual seller interaction.
Create and trade digital assets
Certificates generated on the Syscoin platform may constitute digital copyrights. Each certificate usually contains some information and data related to the customer using the transaction. This information and data is usually transferred to the buyer when the transaction is completed.
Roadmap
Q4 2021: Improved NEVM to support 2.5 min with ChainLocks
Q1 2022: Upgraded zkRollups with a performance of 210,000 transactions per second.
Q3 2022: Introduced off-chain data storage Validium, aiming to dramatically scale up to 4,000,000 transactions per second.
Read Full Article: Click here