What is TitanSwap (TITAN)?
TitanSwap (TITAN) is a blockchain-based decentralized financial hub that provides liquidity optimization solutions for various digital asset portfolios through an Adaptive Bonding Curve. The project not only provides a user-centric decentralized exchange, but also a liquidity pool that supports Smart Route.
As part of the DeFi ecosystem, TitanSwap brings a new era, giving everyone complete control over their financial products without any other intermediaries involved.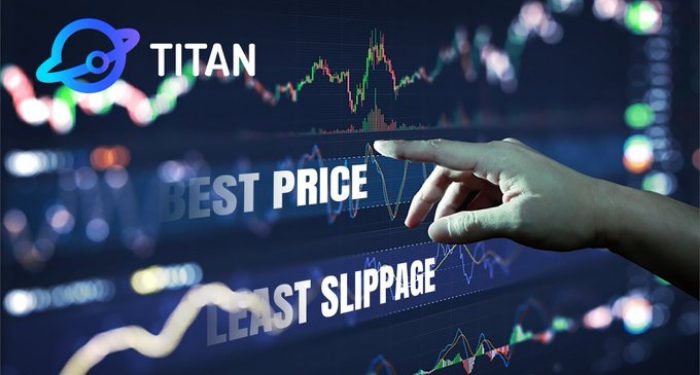 Main features on TitanSwap
Swap: An automated market maker (AMM)-based DEX that allows users to swap assets quickly with low fees.
Automated Order: An AMM-based automated ordering mechanism that allows the setup to automatically execute orders in order until they reach a predefined price level. This mechanism provides traders with the opportunity to get the best price when placing an order.
Smart Route: Smart routing of orders across networks allows users to automatically select multiple optimal liquidity pools. Supports more token pairs and smaller slippage.
Address Audit: Cooperation with CoinGecko will determine the address of the Contract token in a trading pair to avoid the case of Scam Coin.
Layer2 Support: Leveraging Layer 2 protocol to effectively increase payment and reduce gas fee consumption before ETH 2.0.
Bridge: This feature supports asset transfer between the Ethereum network and BSC
Adaptive Bonding Curve: TitanSwap's Adaptive Bonding Curve offers greater liquidity and better price discovery for different asset classes.
Entities participating in the TitanSwap ecosystem
Liquidity Providers
Liquidity Providers are tasked with providing liquidity to the entire market, maximizing capital usage with the Adaptive Bonding Curve and earning TITAN rewards along with trading fees. Overall, the provision of liquidity significantly lowers the barrier to entry for market makers and makes trading smooth for everyone.
Strategy Brokerage
They are Automated Order planners and implementers that provide a rich ordering strategy based on the AMM mechanism. Strategy Brokerage will receive a partial commission for successful strategy orders.
Traders
With TitanSwap user-centric, the exchange has used decentralized trading methods to protect the safety of assets. At the same time, Smart Route will ensure optimal trading with low slippage and best price.
Developers
Titan DAO is a decentralized community platform and TITAN token holders are also developers of the ecosystem. They have the right to propose and vote, and are allowed to participate and make decisions in all aspects of the TITAN economic model, contract audit and technical approach, etc.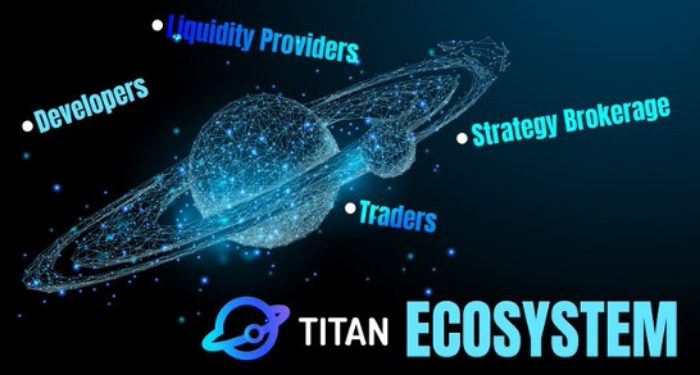 Roadmap
Updating......