What is Velas (VLX)?
Velas is a full EVM/eBPF hybrid chain that provides high security, scalability and performance while keeping transaction completion times down to just 1.2 seconds and carbon footprint down to zero. minimum.
As a smart contract platform, Velas is built to host the next generation of decentralized applications (dApps) and combines the security and speed of the consensus system combined with the capabilities of Ethereum Virtual Machine (EVM).
Velas' native utility and gas coin is called VLX. This is used for many purposes within the Velas ecosystem, including paying for transactions and smart contract operations, and supporting its consensus system through staking.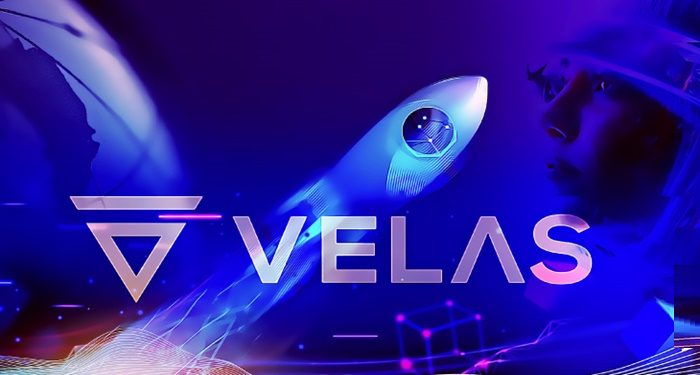 Velas was founded in 2019 and its mainnet went live shortly after. Now, the platform is growing in popularity among dApp developers and DeFi users, thanks to its speed, efficiency, and powerful development resources.
The Velas blockchain currently hosts multiple DeFi applications, including the play to Earn game – Velhalla and AstroSwap – a full-featured DEX and DeFi suite. Velas is also building a number of products internally, including the Velas Account, Velas Vault, and Velas Wallet.
Special features of the Velas project
Velas aim is to make web 3.0 more accessible, democratic and efficient without sacrificing speed and security. Some of the features that will help it achieve this goal include:
Super Expansion
The Velas blockchain is currently capable of sustaining over 75,000 transactions per second (TPS). To make this happen, Bitcoin can currently sustain around 7 TPS, while Ethereum can handle around 15 TPS. Velas achieves this level of scalability completely on-chain without relying on layer 2 or multi-shard solutions.
Integrated EVM
Velas has its own implementation of the Ethereum Virtual Machine (EVM), allowing developers to build on the platform without learning new toolkits and languages. This ensures regular users can easily interact with the Velas blockchain as it currently supports the most popular Web 3.0 wallet – MetaMask.
Carbon neutral and environmentally friendly
Velas is designed to be much more eco-friendly than competing platforms, a fact largely derived from the super-efficient hybrid consensus system that combines Proof-of-Stake with Proof-of-History .
The platform's 100+ nodes and validators use only a fraction of the power of competing platforms while leveraging carbon offsets to maintain carbon neutrality.
Roadmap
As an ambitious platform looking to tackle some of the oldest challenges in the blockchain space, Velas has several key roadmap items it is looking to deliver in the coming months, including:
EVM Improvement: Velas is looking to expand its Ethereum Virtual Machine deployment capabilities by increasing speed, streamlining the DApp integration flow, and enhancing compatibility with tools in the rest of the ecosystem. EVM state.
Velas Accounts: Velas is building a passwordless authentication solution that allows interaction with DApps while providing PayPal-like convenience and Google-account-like coverage without sacrificing security. user's password.
Velas Vault: Velas Vault is an upcoming solution that enables decentralized storage of secrets and private keys. This allows for different use cases, such as decentralized management of assets derived from other blockchains (BTC, ETH, ERC-20, BEP-20, etc.)