What is VVS Finance (VVS)?
VVS Finance is a decentralized exchange (DEX) using the AMM mechanism. The platform is a place where anyone can swap tokens with low transaction fees and low slippage rates.
Operated on the Cronos blockchain, VVS Finance will receive the best benefits that this ecosystem brings.
VVS stands for "Very, Very Simple". It can be seen that this is also the biggest goal of the project. VVS Finance wants to bring DeFi products to the same interface, helping users get the best experience without having to connect wallets elsewhere.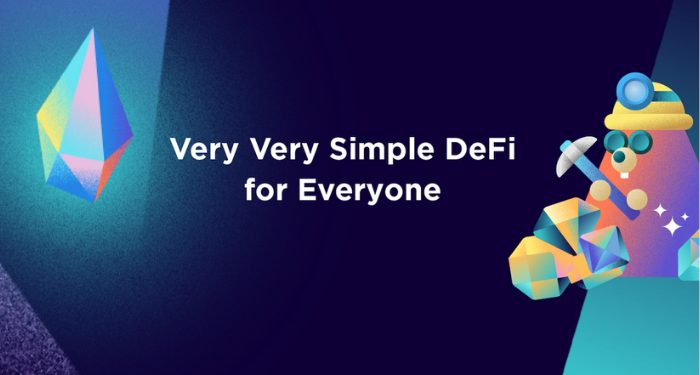 Main features of VVS Finance
Swap
This is a basic feature of a DEX, users can exchange between tokens and pay a transaction fee of 0.3%. VVS's own routing algorithm passes the transaction through several liquidity pools to find the best price for the requested currency pair. This mechanism can be turned off through the app's settings page.
Add Liquidity
Users can participate in liquidity provision to become a Liquidity Provider and get rewards back.
0.2% of total swap fee will be distributed to Liquidity Providers
0.1% of the total swap fee will be retained in the treasury
CRYSTAL Farm
After participating in the liquidity supply, you will receive LP tokens. You can then bring this LP token Stake in the Crystal Farm section to receive a reward of VVS tokens.
Glitter Mine
This is a place where users can Stake VVS independently without adding any other tokens. In addition, Glitter Mine has a reasonable reward policy for VVS token holders.
There are two Mines including:
Auto VVS: Your Staked VVS will automatically be pooled to earn even more VVS. This mine will use APY based reward mechanism.
Manual VVS: You need to manually receive the rewards and pool them into the Mine. This mine will use an ARR-based reward mechanism.
Initial Gem Offering
This feature can help investors get early participation in projects built on the Cronos ecosystem by providing a liquidity for the VVS/CRO pair. This is an opportunity to buy a brand new token at a fixed price at launch.
Benefits of joining IGO:
VVS Community: New token exclusive sales from exciting projects just launched on Cronos are easily accessible.
Project Owners: Can partner with VVS and launch their projects on Cronos' leading DEX platform.
In short, the IGO mechanism is built to bring value and flexibility to both the project team and the participants. Projects that may offer one or two options in IGO include: Basic Sale and Unlimited Sale.
Features of Basic Sale:
No fees.
Limit how much you can commit to buy so more people can participate. This limit will be decided on an IGO basis.
Only up to the set amount can be committed per participant. Unused tokens will be returned.
Features of Unlimited Sale:
The maximum participation fee is 1% and gradually decreases as more people join the sale.
There is no limit on the amount of commitment to buy.
Only up to the set amount can be committed per participant. Unused tokens are returned.
Analytics
This is a tool that allows users to view data overall and on token pairs, including liquidity, trading volume, and more.
Some highlights of VVS Finance
IBC integration: This will help you to connect with other IBC chains like Injective, Terra, etc.
EVM compatibility: One of the important factors that makes it easy for developers to build products, which in turn will attract other developers to join the ecosystem.
Fast transaction speed: VVS Finance is built on the Cronos ecosystem, so it has the advantage of speed and transaction costs.
Roadmap