What is Nano (XNO)?
Nano (XNO) is known as an asynchronous, decentralized network dedicated to solving inefficiencies in existing cryptocurrency and payment systems. Through a circular graph (DAG) architecture, each person transacting on the Nano network owns their own blockchain, which is updated asynchronously with the rest of the network.
Therefore, Nano transactions are rated as extremely fast, the average processing time is less than one second. Initially, Nano was called RaiBlock (XRB), then the project was rebranded as Nano in February 2018.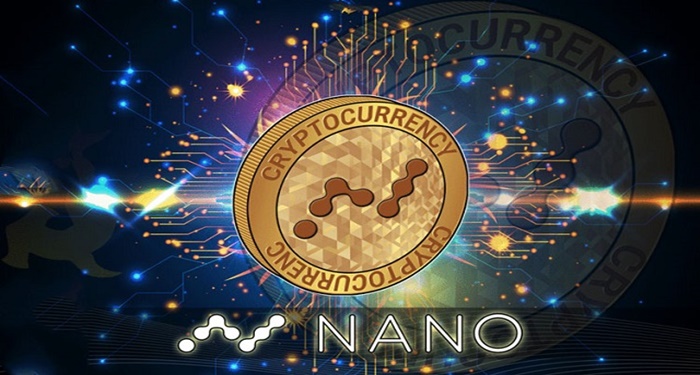 How does Nano form?
In 2014, the Nano project started development under the name RainBlocks (XRB). The platform's XRB coin is issued as a gift to users after visual verification on the network. Users are not limited in the number of requests so they can basically spend their time joining and Nano and getting rewards.
In February 2018, the name RainBlocks (XRB) was officially changed to Nano (XNO). This name innovation as an emphasis on the speed and simplicity that Nano brings to users.
Basically, Nano is a P2P platform, using a unique block network data structure, making it easy for users to send any amount of money to each other without having to go through any middlemen.
Unlike many platforms that tend to use proof of work from a large mining network to reach consensus, Nano has an innovation in the way it works. The project relies on a system called open representative voting (ORV), in which account holders vote for a chosen representative who is responsible for validating blocks of transactions.
How Nano Works ?
Through DAG technology and blockchain architecture, Nano allows each account or address to have its own blockchain. Unlike blockchains that keep track of transaction amounts, Nano records user account balances, which greatly reduces storage requirements.
Each individual Blockchain on Nano is updateable by the owner. This has reflected the fact that individuals always ensure balance in the way they share the network. At the same time, Nano allows each Blockchain to be updated asynchronously with the rest of the network. Each transaction will be processed by an individual Blockchain and no consensus protocol is needed for a distributed agreement.
The Nano decentralized network is set up as an ideal way to transfer funds instantly with no fees. Basically, Nano is also infinitely scalable. When developers bring to life, Nano can change the entire crypto ecosystem for years, maybe decades.
The transfer process on the Nano network created two separate transactions. One is a transaction sent from an amount in the sender's ledger. The second is a transaction that adds some amount to the recipient's ledger. Each send refers to the previous block in the sender's chain.
Highlights of Nano
High scalability
Transactions in the Nano ecosystem are handled separately, facilitating the removal of nodes in the network. Thanks to that, transactions no longer have as many obstacles with Blocks as before.
Completely decentralized
Through the DPoS algorithm, Nano made a valid and fast transaction regardless of any inconsistencies in the network. Project Nano also allows participants to manage and control their transactions and assets in the network.
Limit transaction time
The account chains in Nano are all linked together. Therefore, Nano's transaction time will be saved to the maximum.
Zero Fee
Nano does not charge fees for transactions on the network. At the same time, transactions on Nano are also processed independently, completely eliminating issues related to block size.
High decentralization ability
The benefits that Nano possesses are much more prominent than that of Bitcoin thanks to the DPoS algorithm. The Nano project has an extremely good defense against unexpected attacks from the mining process.
Roadmap
Updating...
Read Full Article: Click here