Web 3
Coinbase Prime Enhances Institutional Access with Cutting-Edge Web3 Wallet
88 days ago - Around
2

mins
mins to read
Key Points:
Coinbase Prime introduces a secure Web3 Wallet for institutions with MPC technology.
Features include DeFi access, NFT management, and robust security.
The wallet meets rising institutional demand for Web3 and DeFi access.
Coinbase Prime has unveiled its latest innovation, the Coinbase Prime Web3 Wallet, in response to surging demand from institutional and enterprise clients seeking secure access to Web3 and DeFi.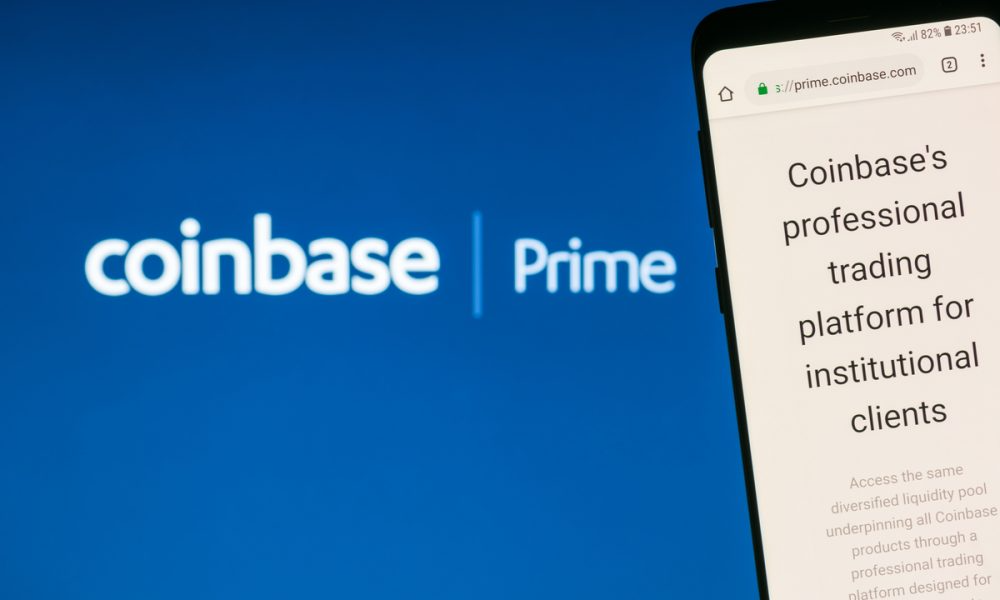 This non-custodial wallet leverages Multi-Party Computation (MPC) technology, offering a comprehensive range of features tailored for the institutional world.
With this new wallet, institutional and corporate customers gain the ability to store tokens from supported networks, including assets not yet available on Coinbase Prime Custody.
Instant access to funds, direct interaction with decentralized applications (dApps) and smart contracts, and the power to harness decentralized liquidity for large asset trades are among its key functionalities.
Clients can also actively participate in DAO governance, lend assets, access DeFi, manage NFT collections, and oversee their Web3 social accounts with ease.
Coinbase designed the Web3 Wallet to simplify the on-chain operations oversight process. It offers aggregated views of assets, NFTs, and DeFi positions while integrating popular features like bridges and swaps directly into the product.
Furthermore, Coinbase Prime and Web3 Wallet reporting are unified, ensuring a clear audit trail for clients.
Security is paramount, with the wallet incorporating two-factor authentication, including the use of a physical YubiKey for transaction validation. This robust security setup offers offline protection, making it one of the most secure two-factor authentication methods available.
Coinbase Prime's Web3 Wallet marks a significant milestone in bridging the gap between institutions and Web3 technologies, providing them with the secure access they need in the evolving digital landscape.
DISCLAIMER: The information on this website is provided as general market commentary and does not constitute investment advice. We encourage you to do your own research before investing.