Knowledge
Top 10 Best Web3 Coins Worth Investing In 2024
90 days ago - Around
9

mins
mins to read
After the metaverse exploded on the Internet, Web 3.0 emerged as a cryptocurrency buzzword. Web 3.0 makes it possible for websites and applications to process information in a human-like intelligent way thanks to technologies such as machine learning (ML), decentralized ledger technology (DLT), etc.… Web 3.0 cryptocurrencies are blockchain projects that play a significant role in the decentralization of the Internet. Today's article will introduce the top 10 best Web3 coins to consider investing in 2023.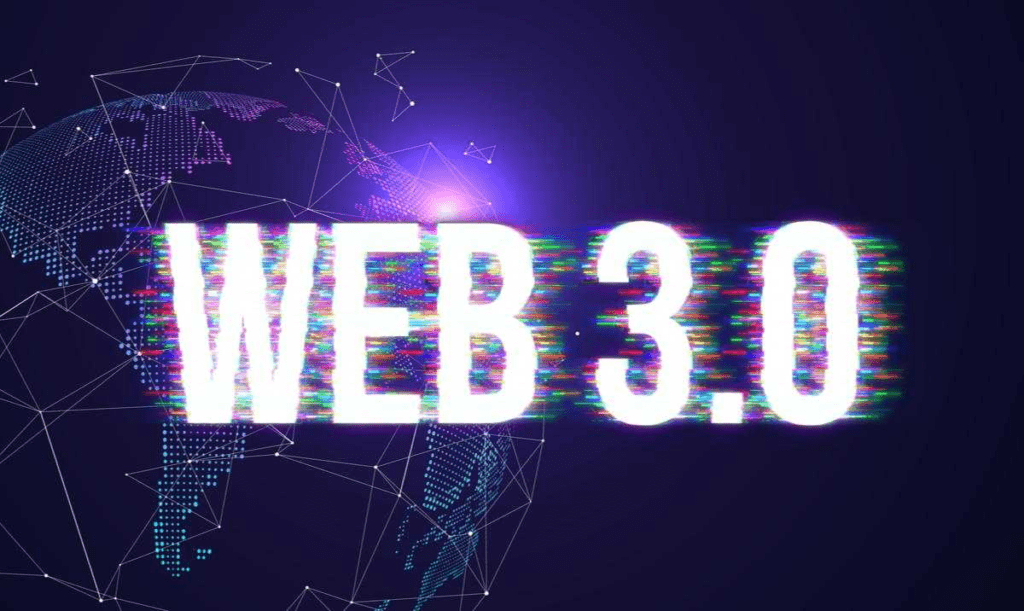 Best Web3 Coins Worth Investing In 2023
Here are specific details about Best Web3 Coins that you can't miss, promising to bring a new and exciting experience to you:
Chainlink (LINK)
Filecoin (FIL)
Polkadot (DOT)
Theta (THETA)
Helium (HNT)
BitTorrent (BTT)
Flux (FLUX)
Audius (AUDIO)
1. Chainlink (LINK)
Chainlink, while not a Web3 platform in itself, its technology is integral to Web3 projects, and it helps accelerate Web3 adoption. Chainlink (LINK) is one of the first few networks to allow the use of off-chain data to create smart contracts. And it achieves this through the Oracle network.
Chainlink was created in 2017 by Sergey Nazarov and since then it has become one of the most popular cryptocurrency projects. Its community support has grown, so has its price and market liquidity. LINK is one of the cryptocurrencies that will explode thanks to the important achievements it has achieved. Chainlink has announced 500,000 non-zero active wallets on its network. In addition, Chainlink has achieved 500 integrations with its 500th partner, the decentralized financial currency system, Gaugecash. Among the integrations are 213 DeFi projects and 84 blockchains. It is expected that these numbers will continue to increase over time.
Given the importance of Chainlink in the crypto space and the fact that it remains a pioneer in its niche, as well as the imminent launch of a staking option in the future, there is no reason why we should not choose. LINK is one of the best Web3 coins for 2023.
2. Filecoin (FIL)
Filecoin is the filing cabinet of the Web 3.0 world. It is a decentralized storage network that is used as a secure alternative to centralized cloud storage as well as a source of passive income. Filecoin can contain any data, including video, audio, images, and text.
In particular, the child Filecoin makes it possible for users to earn the platform's FIL tokens by renting out storage space in their hard drives. Anyone can be a storage provider in the Filecoin ecosystem. The more storage you provide for Filecoin, the more fees and tokens you get.
3. Polkadot (DOT)
At a glance, Polkadot is a potential project with a very new approach. Brand positioning and marketing activities of Polkadot are also quite methodical. In addition, Polkadot also has many "stubborn" support units in the industry. Polkadot's team is also very talented and experienced.
Polkadot is a very famous coin in the cryptocurrency market and the capitalization regularly reaches the top 10, but few people know it is also one of the potential Web 3.0 coins. Polkadot is a multi-chain (Multi-Chain), scalable technology. It allows blockchains to connect with each other to share data to form a decentralized network.
Polkadot is also building for itself an Ethereum-like empire spanning many areas in the DeFi industry such as Acala, Phala, Bifrost, Polkastarter, Moonbeam or even a notable wallet ecosystem such as Math Wallet, Cobo Wallet, etc.
4. Theta (THETA)
Theta is a video streaming platform, and it rewards users for sharing their additional bandwidth and computing resources. Theta aims to be the next generation video and entertainment powered by blockchain by its users.
Theta solves the problem of delivering video to all corners of the world by reducing costs without sacrificing video quality. oh. YouTube co-founder Steve Chen has suggested that Theta will disrupt the online video industry, as YouTube did in 2005.
With the growing demand for computing power, especially with the growing global trend of working from home, investor and user interest in Theta has skyrocketed. And they helped THETA turn into one of these fastest growing web 3.0 projects with a market cap of $4 billion and an ROI in excess of 2500%.
5. Helium (HNT)
Helium is a decentralized wireless Internet Of Things (IoT) network that enables peer-to-peer WiFi access to IoT devices. It makes it possible for any device anywhere in the world to wirelessly connect to the Internet and locate itself without the need for power-hungry satellite navigation hardware or expensive cellular data plans. The proposed goal of HNT is to design a "human powered network".
Helium is aiming to build a global network using a new approach where the end user is also the network infrastructure provider. Blockchain allows users to mine HNT tokens with their devices and incentivizes users to invest in network hardware.
Moreover, the Helium network allows you to stay connected even when you are miles away. Thanks to Helium LongFi protocol and globally unified network, users can have stable internet access and wireless connection from anywhere in the world.
6. BitTorrent (BTT)
If you have been involved in the market since 2019, then BitTorrent is no longer a strange name. This is also the first IEO project on Binance Launchpad.
BitTorrent is a protocol that allows users to create content and connect and share it through tokenomics. In other words, BitTorrent is a set of protocols that provide infrastructure for third-party applications (exploit resources and allow users to contribute to the ecosystem of BitTorrent Speed, BTT Token and BTT Operations).
BitTorrent is also one of the sector file storage projects in Web3. Although launched early, but BTT has not "resonated", until they are well known thanks to being on the list of Web3 projects, thanks to that, the project's native token BTT has increased sharply by 1.020% (YTD).
Since its launch, BitTorrent has now reached more than 2 billion users worldwide and 200 million wallets and 100 million MAU. Applying and building BitTorrent on decentralized web allows app developers to directly reward users, resources (information, data,…) are also diverse and not controlled by anyone. which intermediary. The common goal is to motivate the dev team and users to continuously contribute to the BitTorrent ecosystem.
7. Flux (FLUX)
Flux is a cross-chain oracle and smart contract platform often touted as the Amazon Web Services (AWS) of blockchains. This best Web3 coin provides a platform for developers to build a new version of the web. By leveraging FLUX, users can seamlessly develop Web 3.0 applications and deploy them across a variety of networks.
The Flux ecosystem boasts an extensive collection of decentralized computing services and blockchain-as-a-service (BaaS). These services provide a decentralized development environment. One reason why FLUX is one of the best Web3 coins to buy in 2023 is because it allows developers to create real-world use cases on an accessible blockchain platform.
Flux's community is growing rapidly and the growing number of dApps will position Flux as one of the strong contenders in the Web3.
8. Audius (AUDIO)
Audius is a new music streaming company built on the foundation of blockchain or Web3 technology. Although it's only a few years old, it's already been named one of the hottest companies of 2021, attracting investment from top Venture Capital firms and artists like Katy Perry, Nas, and more. Pusha T, Steve Aoki, etc.
Co-founded by computer scientists Roneil Rumburg and Forrest Browning, it is a community-owned and artist-controlled music streaming platform that runs on the Ethereum and Solana blockchains. Unlike Spotify's more restrictive model, Audius aims to be a place where music artists can freely distribute, stream, and monetize their work.
The number of active users (over 3 million) on this platform is proof of their success. With more and more users and artists joining the Audius platform, this blockchain-powered music platform will gain more market share in the mainstream music industry.
9. Basic Attention Token (BAT)
One of the industries where Web 3.0 has the potential to completely reform is advertising. Anyone who has done any web browsing will know that the experience when you surf the web, browse videos and ads pop up indiscriminately. And BAT was born with the purpose of completely overhauling the online advertising experience, so that it is most beneficial for both content providers and users, rather than intermediary platforms like Facebook, Youtube… benefit the most.
BAT is also the native cryptocurrency of the Brave browser. While Brave basically works like any other top web browser, it also blocks ads by default. Blocked ads are replaced with ads from trusted partners that users can opt-in to view. In return, users are rewarded with BAT every time they view an ad. This results in a better browsing experience for users, while streamlining the marketing process for organizations, making advertising more cost-effective.
10. Livepeer (LPT)
Livepeer (LPT) is a Web 3.0 coin born to support decentralized video streaming. Livepeer leverages the blockchain's decentralization making it possible for its users to be in control of the content they create and to be able to freely share content more efficiently.
With fees on Ethereum increasing, Livepeer, like many other projects, is also preparing to plan to Layer 2. An equally important feature, which is Governance, has also been researched and standardized. implemented in the near future.
The project is also working on promoting a dual mining user experience – Livepeer nodes running GPUs may or may not simultaneously mine cryptocurrencies. This value proposition can ensure high GPU capacity on the network.
Finally, continue to bring more powerful and efficient verification methods into production.
Conclusion: Top 10 Best Web3 Coins
Above is the sharing of 10 potential best Web3 coins. Hopefully, through this article, you have somewhat understood the project idea and the real meaning that the project brings, most importantly, you can make considerations about the best Web3 coins to invest in. It can be seen that the best Web3 coins will soon become the trend in the future, so maybe this will be one of those opportunities.
Join us to keep track of news: https://linktr.ee/coincu
DISCLAIMER: The Information on this website is provided as general market commentary and does not constitute investment advice. We encourage you to do your own research before investing.