Bitcoin
Commodity strategist predicts Bitcoin ETF could get a nod in the US next month
806 days ago - Around
2

mins
mins to read
Bloomberg Intelligence commodities strategist Mike McGlone believes it is only a matter of time before the US Securities and Exchange Commission approves the country's first Bitcoin exchange-traded fund (ETF).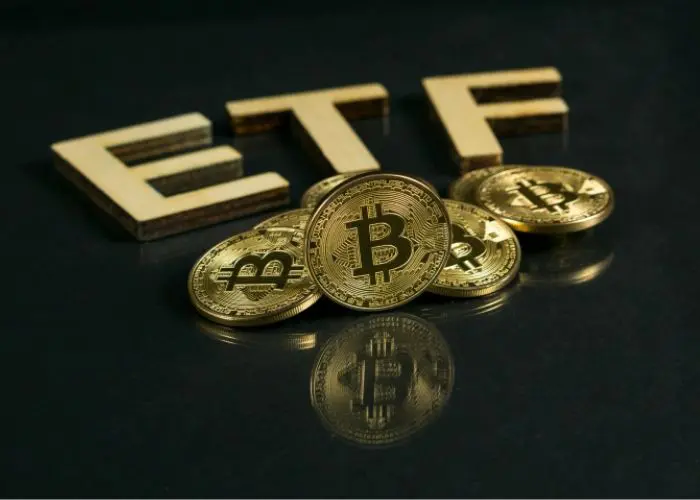 In an interview with Stansberry investor host Daniela Cambone on September 21, McGlone stated that Canada was strengthening its competitive position against the United States after approving a Bitcoin ETF from 3iQ and Coinshares in September.
He stressed that US capital is flowing into Canadian institutional crypto products, including Cathie Woods Ark Invest. Still, he believes lawmakers in the United States won't want to miss out much longer.
When asked about the timeframe for a possible US Bitcoin ETF approval, McGlone said this could "probably be done by the end of October". He claimed it was likely initially a futures-backed product, adding that it would open "a window of legitimation for a large amount of money."
McGlone also reiterated the latest report from Bloomberg Intelligence that a Bitcoin price of $ 100,000 is possible this year and that it will be driven by the approval of an ETF.
Cryptocurrency YouTuber Lark Davis shares McGlone's price target and observes that during the previous bull markets in 2013 and 2017, there were massive bull runs in subsequent quarters.
#bitcoin This year they still hit 100,000, Q4 2013 and Q4 2017 both saw 300% + gains.

What would make BTC do it all over again?

BTC ETF is approved in the USA.

– Lark Davis (@TheCryptoLark) 09/22/2021
Related: Canadian Bitcoin ETF is rapidly hitting $ 1.3 billion in assets under management as U.S. adoption slows
The SEC has yet to approve a cryptocurrency ETF, although the number of applications it has received from potential issuers continues to grow.
Earlier this month, multinational financial services firm Fidelity Investments lobbied the SEC for approval of an ETP, arguing that the bitcoin market was mature by the regulator's own standards.
.
.