News
Bank of China Launches Offline Payment System for Digital Yuan via SIM Cards
143 days ago - Around
3

mins
mins to read
Key Points
Bank of China trials offline payment system for digital yuan via SIM cards.
Integration of digital yuan app with "super SIM cards" for phone payments.
Expansion of digital yuan usage to pay taxes and utility services in the future.
The Bank of China is currently trialing offline payments for its digital yuan via SIM cards. This move is seen as a significant step in the development of the digital currency, which has been in the works for several years.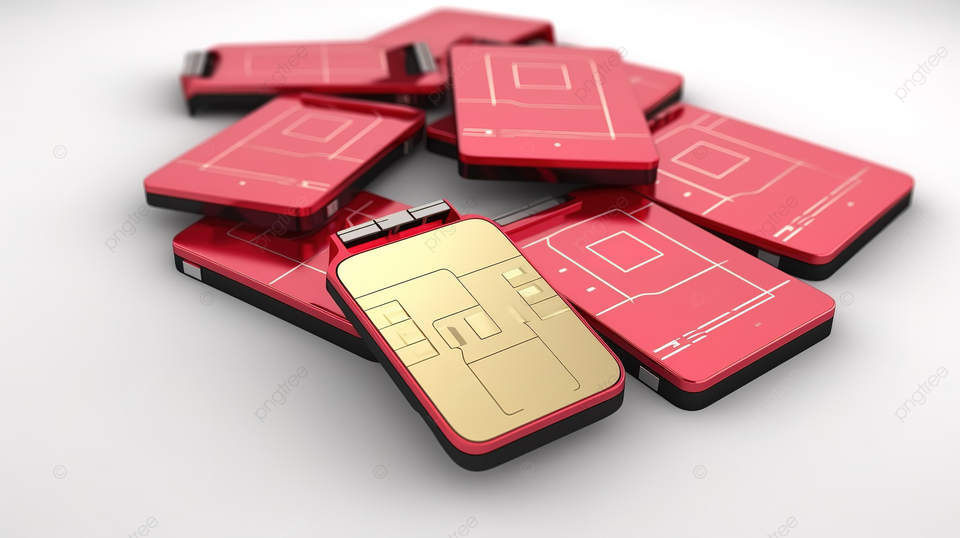 The rise of digital currencies has been a topic of much discussion and debate in recent years, and China has emerged as a key player in this space.
The Bank of China is experimenting with offline payments for digital yuan via SIM cards. This move is part of the country's broader push to develop a central bank digital currency (CBDC). The trials are still in the early stages, but the potential implications for the wider adoption of digital currencies are significant.
Offline payments are a crucial feature for digital currencies, particularly in areas where internet connectivity is unreliable. The use of SIM cards to facilitate these payments is an interesting development and could make digital currencies more accessible to a broader range of users.
The announcement on July 10 highlighted the bank's collaboration with telecommunications companies China Telecom and China Unicom, as well as its intention to begin testing the following day.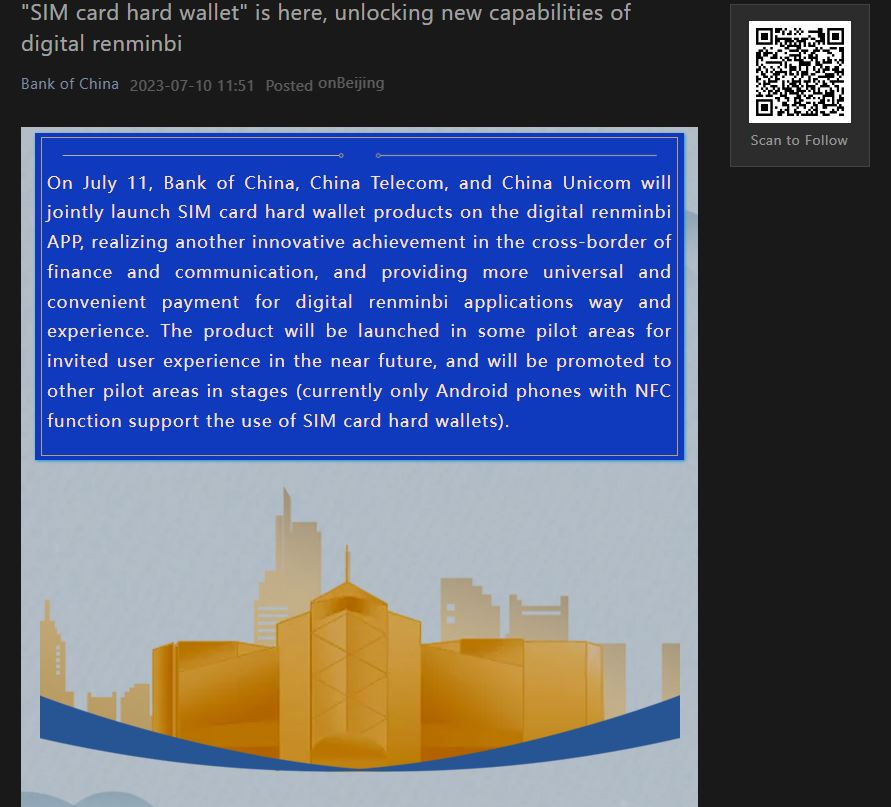 Transactions can now be processed even when the phone is turned off. However, the bank noted that these SIM card payment functionalities will only be available on certain Android phones in a limited China test zones.
China has been at the forefront of CBDC development, and the digital yuan is one of the most closely watched projects in the space. The country has been conducting trials of the digital currency since 2020, and the latest tests with offline payments represent another step forward in its development.
The Bank of China's trials with offline payments for the digital yuan via SIM cards are an exciting development in the world of digital currencies.
The potential implications for the wider adoption of digital currencies are significant, and it is an area that will continue to be closely watched by investors, policymakers, and consumers alike. As the world becomes increasingly digital, the development of CBDCs is likely to be a key trend in the financial industry in the years to come.
DISCLAIMER: The Information on this website is provided as general market commentary and does not constitute investment advice. We encourage you to do your own research before investing.