Reviews
Holograph Review: Unique Digital Asset Connection Platform
109 days ago - Around
9

mins
mins to read
Numerous blockchain-based initiatives have been launched and developed, particularly in the area of NFT. Among them, Holograph is one of the initiatives that has piqued the interest of many investors and members of the blockchain community. Let's learn details about this project with Coincu through this Holograph Review article.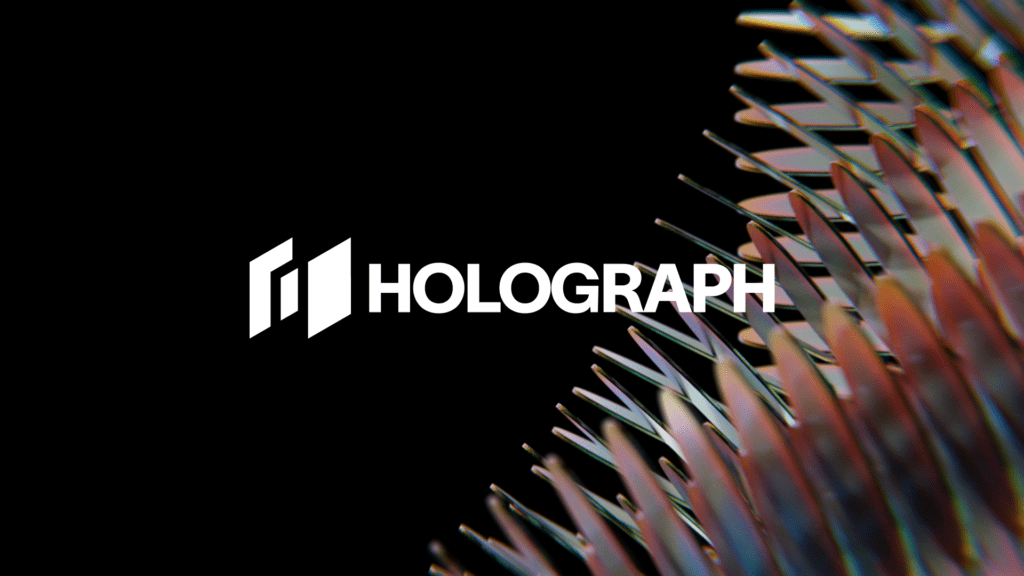 What is Holograph?
Holograph, known for its prowess in facilitating seamless cross-chain fungible and non-fungible token (NFT) transfers, is making waves in the cryptocurrency realm.
At its core, Holograph operates as a smart contract protocol, ushering in an era of interoperability across diverse EVM (Ethereum Virtual Machine) compatible blockchains. This trailblazing approach enables the movement of tokens between platforms while retaining crucial attributes such as smart contract addresses, token IDs, and fundamental data.
One of Holograph's most remarkable accomplishments is the creation of fungible tokens (hFT) that retain consistent contract addresses throughout various EVM environments. This ingenious design not only streamlines the tracking of locked liquidity but also introduces a level of transparency and simplicity previously unseen in cross-chain transactions.
Furthermore, Holograph takes its prowess a step further with the introduction of non-fungible tokens (hNFT). These tokens share the same contract address and token ID across a multitude of EVM environments, effectively breaking down the barriers between networks. This innovation opens up avenues for unprecedented token movement and accessibility, igniting the potential for entirely new use cases.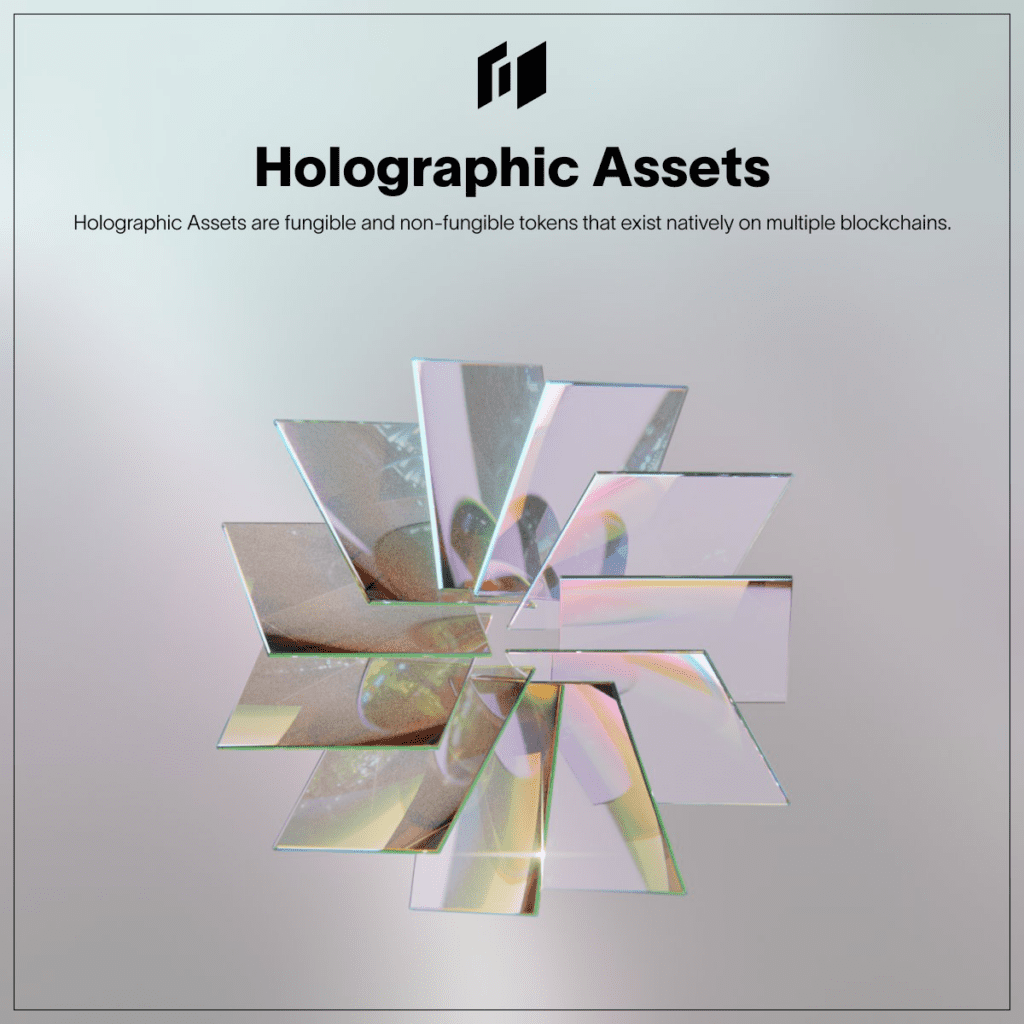 In tandem with these remarkable technical achievements, Holograph also debuts its brainchild, Holograph, an omnichain NFT platform poised to empower creators, developers, and businesses alike. By leveraging a dynamic array of blockchain networks, Holograph optimizes transaction speeds and bolsters security measures. This multifaceted approach empowers developers with a flexible and user-friendly ecosystem, encouraging the deployment and advancement of custom blockchain applications on the Holograph platform.
The implications of Holograph breakthroughs are extensive. The creation of Holograph assets introduces novel use cases spanning NFTs, decentralized exchanges (DEX), lending and borrowing platforms, and even the gaming industry. As the protocol continues to unfold its capabilities, it is expected to reshape the blockchain landscape, offering solutions that resonate across various sectors of the digital economy. Now, the Holograph Review article will take a deep dive into how the project works.
How does it work?
Data persistence is achieved by Holograph's Bigde process. This unique approach combines the power of the CREATE2 opcode with sophisticated locking and minting methods, ensuring a seamless connection of digital assets across disparate networks. Holograph's Bigde process involves three essential steps, guaranteeing a smooth and efficient experience for users.
Step 1 involves users initiating the transfer of tokens through a bridge on the source chain. As part of this step, the tokens are securely locked back onto the source chain, setting the stage for a secure cross-chain journey.
Step 2 sees LayerZero of the network facilitate the process by sending a carefully crafted cross-chain message to the designated destination chain. This step lays the foundation for the subsequent actions to take place.
Step 3 takes place on the operator network, where the received message is executed, and the bridge on the destination chain is activated. It is at this crucial juncture that the target chain undertakes the minting process to create a corresponding token. This token retains the same contract address and ID as the original, effectively preserving the unique identity of the asset.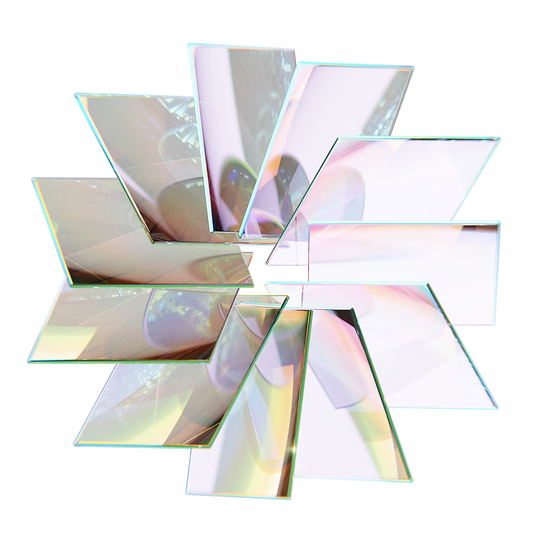 What sets Holograph's approach apart is its concept of "reciprocal burning and minting." Unlike conventional burning processes that are irreversible, Holograph's method ensures that assets can be reconstituted whenever they need to be reconnected to their source network.
This resilience is achieved through the inclusion of burn function details and relevant calling data, which provide the necessary correlation code to initiate the reconstitution process. This innovation guarantees that assets remain accessible and functional as long as the underlying network exists.
To ensure a user-friendly experience and circumvent the complexities associated with multiple bridges, Holograph introduces the Executive Network solution. This network operates through a collaborative effort among ecosystem participants who facilitate bridging transactions on behalf of users. The Executive Network addresses several key challenges:
Reduced Transaction Volume: By streamlining the process, users are spared the burden of multiple transactions, making the asset transfer experience more efficient and cost-effective.
Seamless Network Interaction: The need to switch between different networks is eliminated, simplifying the user's journey and minimizing potential errors.
Efficient Gas Token Management: Managing multiple gas tokens can be cumbersome, but with the Executive Network, users can transact without the need to handle multiple gas tokens, further enhancing the overall process.
Holograph's pioneering Bigde process, coupled with the Executive Network solution, marks a significant advancement in cross-chain asset transfers. By addressing persistent issues and streamlining operations, Holograph is poised to transform the landscape of blockchain interoperability, offering users a seamless and secure way to connect and utilize their digital assets across various networks.
Features
NFT: NFT may be created and traded on any blockchain and with any token.
DEX: Exchange assets across various blockchains in a single transaction.
Borrowing and lending: Borrowing and lending assets with high capital efficiency throughout the chain.
Game: Move in-game stuff around metadata while keeping functionality.
Products
Holograph App
Leading the charge is the remarkable Holograph App, a game-changing interface that empowers creators to shape, mint, connect, and trade digital multichain collections like never before. This avant-garde application serves as a dynamic canvas for artists, brands, and businesses to deploy their creations across a multitude of networks simultaneously. But the innovation doesn't stop there – the Holograph App also facilitates the distribution of collections to various marketplaces spanning different networks, enabling the collection of royalties from an extensive range of marketplaces. This visionary solution not only streamlines the process for creators but also offers a unique opportunity for them to amplify their presence across diverse platforms.
Holographic Protocol
Accompanying the Holograph App is the Holographic Protocol, an ingenious system comprising a set of intelligent contracts that redefine the way digital asset data is managed across multiple execution environments. With a comprehensive command-line interface, the Holographic Protocol empowers developers to seamlessly interact with the protocol. APIs, libraries, and SDKs are provided, rendering the creation of multi-chain apps a fluid and intuitive process. Catering to a spectrum of users, ranging from individual web3 developers to ambitious startups and established enterprises, the Holographic Protocol ushers in a new era of limitless possibilities in the digital domain.
Bridge
Completing this trifecta of innovation is the Bridge – a remarkable tool that allows users to bridge their NFTs across diverse networks, achieving unparalleled interconnectivity. The Bridge Explorer section offers an intuitive way to monitor the status of bridge transactions, providing users with real-time insights into their asset movements. This bridge paves the way for previously unprecedented flexibility, enabling assets to transcend network boundaries with ease.
Team
The driving force behind the groundbreaking innovations of Holograph is a talented and diverse team comprised of 14 dedicated members hailing from various corners of the globe – Los Angeles, Palm Springs, Seattle, New York, Paris, Prague, Athens, Uruguay, and Brazil. Among these exceptional individuals, two prominent figures stand out, contributing their unique expertise and leadership to propel Holograph's success.
Jeff Gluck – Co-Founder
1999 – 2004: Jeff Gluck studied at New York University.
2006 – 2008: Jeff Gluck continued studying at Nova Southeastern University Shepard Broad College of Law majoring in Law.
January 2008 to present: Jeff Gluck works as a lawyer at Gluck PC Law firm, committed to protecting and enforcing the intellectual property rights of creative individuals and corporations.
January 2021 to present: Jeff Gluck and his associates founded Holograph.
Russell R. – Head of Marcom
2008 – 2010: Russell R. attended the University of Oklahoma.
2012: Russell R. studied at Belmont University with a bachelor's degree in Business Administration and Music Business.
2014: Russell R. is continuing his studies at Pepperdine University's Graduate School of Education and Psychology majoring in Master of Arts, Clinical Psychology.
2017 – 2018: Russell R. was CEO at TBWA\Media Arts Lab.
2019 – 2020: Russell R. Senior Accountant at M&C Saatchi Group.
2020 – 2022: Russell R. as Account Supervisor at Deutsch LA.
January 2021 to present: Russell R. Web3 consultant for 3MJ.
January 2022: Russell R. as Head of Department at Holograph.
Investors and Partners
Investors
Holograph's parent company, CXIP Labs, has secured $8.2 million from Courtside Ventures and Wave Finance, with involvement from Gary Vaynerchuk's Vaynerfund, celebrities such as Diplo, Gmoney, Pussy Riot's Nadya and NFT artist Justin Aversano among others.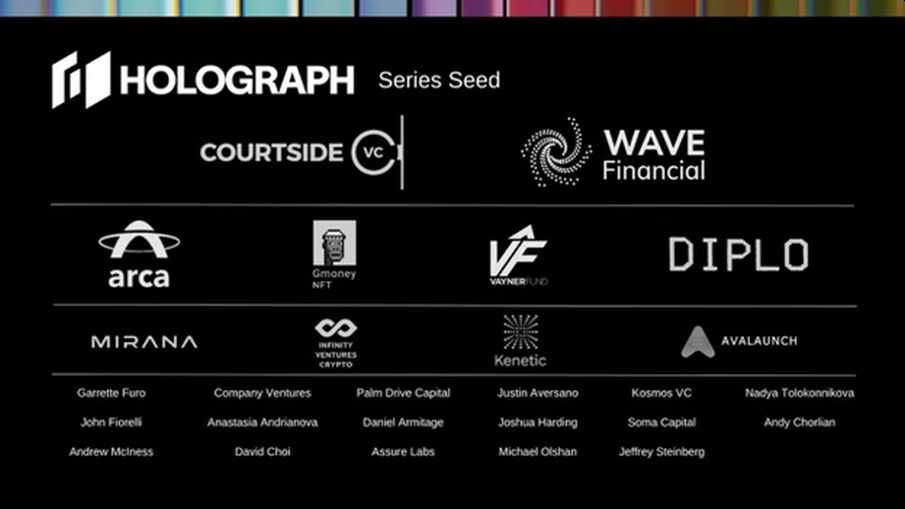 Partners
Holograph is collaborating with LayerZero to implement its unique "holographic" bridging system, which effortlessly beams tokens across blockchains with full data integrity, including permanent smart contract addresses and token IDs.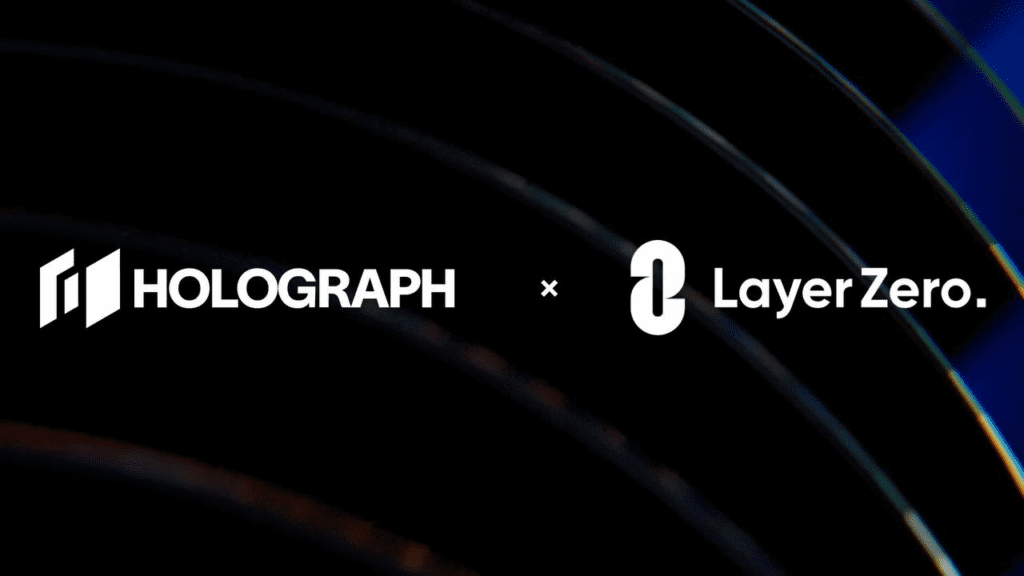 Roadmap
The project will concentrate on three activities in the next months:
Mint: Mint provides a no-code interface for authors to simply and efficiently develop NFTs. Creators will be able to concentrate on developing unique and innovative material for their NFT instead of worrying about difficult technological concerns, thanks to this interface.
Core: For developers, it provides API bridging and omnichain NFT minting. This enables developers to construct built-in multi-chain apps more simply and quickly using accessible tools and frameworks.
Bridge: An omnichain bridge that enables NFTs to transfer data across EVM blockchains while maintaining data integrity.
Conclusion of Holograph Review
By bridging the divide between different blockchain chains, Holograph not only ensures fluidity in the digital asset movement but also enhances collaboration and creativity among blockchain enthusiasts and developers.
As the NFT landscape continues to evolve, solutions like Holograph's hold the promise of reshaping the way we interact with digital assets and decentralized networks. By enabling interoperability and simplifying the deployment process, Holograph's innovative approach paves the way for a more connected, efficient, and vibrant blockchain ecosystem. Hopefully, the Holograph Review article has helped you understand more about the project.
DISCLAIMER: The information on this website is provided as general market commentary and does not constitute investment advice. We encourage you to do your own research before investing.