Uncategorized
"Final Cliff Unlock" Of LDO Token Launched, LDO Can Break Out?
110 days ago - Around
2

mins
mins to read
Key Points:
The countdown to the "Final Cliff Unlock" of the LDO token is on.
8.5 million LDO tokens, or 0.97% of the supply, will be unlocked on August 26, worth $14.2 million.
Lido's token will likely drop in the next month as its current price has fallen out of the ideal zone.
The final LDO unlock is approaching, but the excitement has stopped as its price has moved out of the best liquidity zone.
Governance tokens for the Lido liquidity staking platform are expected to unlock 8.5 million LDO tokens on August 26, worth $14.2 million and the equivalent of about 0.97 % supply. Before that, the token unlocked 99% of the supply.
According to TokenUnlocks, all 8.5 million tokens will be distributed to early investors who already hold over 300 million tokens. However, the token has recorded a drop of more than 4% in the past week.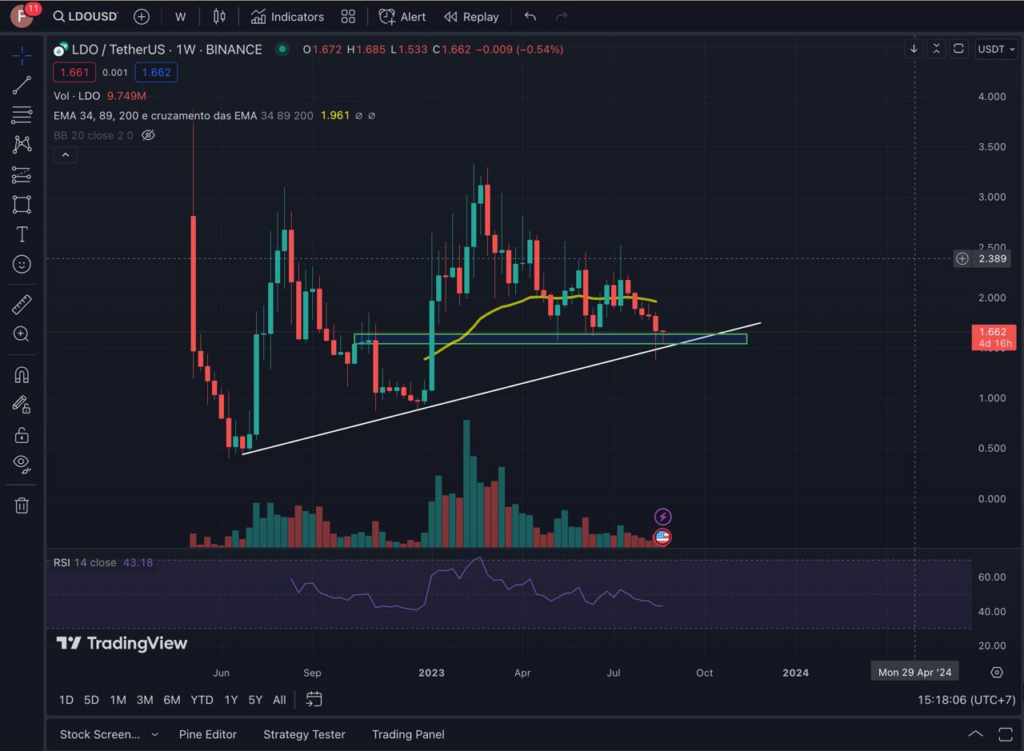 LDO price is moving below $1.70. This means that the price has moved out of the most liquid area since LDO was listed on Binance, the zone between 2.70 USD – 1.70 USD. Therefore, with the current price situation, most of those who buy Lido's tokens in 2023 are losing money. LDO is likely to continue to decline next month if the price breaks the trendline structure from mid-2022 until now.
Usually, unlocking the supply doesn't necessarily cause the price to drop on the exact day the unlock event occurs. Because psychology often precedes the news. But if the unlock event occurs during the sensitive times of the price line, it can create a negative resonance causing the price to break essential supports.
In addition to Lido, crypto projects Avalanche and Yield Guild Games are also set to unlock key tokens this week – releasing a total of more than $120 million in tokens into the circulating supply.
DISCLAIMER: The Information on this website is provided as general market commentary and does not constitute investment advice. We encourage you to do your own research before investing.