Market
Bitcoin Falls As Second Bitcoin ETF Goes Live In US
771 days ago - Around
3

mins
mins to read
Apart from the introduction of the first Bitcoin ETF, the price of Bitcoin (BTC) fell on Friday morning US time as soon as the second Bitcoin ETF with Bitcoin futures, the Valkyrie Bitcoin Strategy ETF with the ticker BTF, began trading on Nasdaq shares appeared exchange.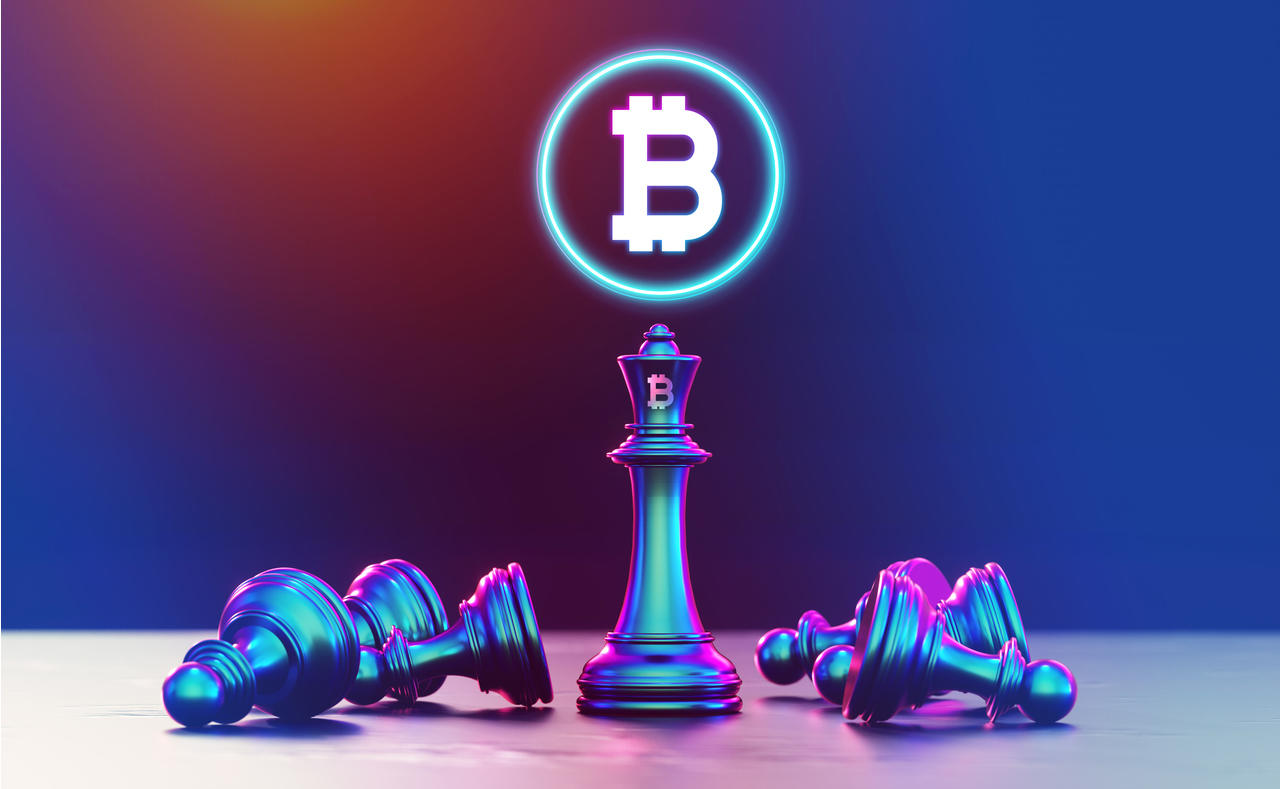 Bitcoin falls as second Bitcoin ETF goes live in the US
Since its release at 09:30 ET (13:30 UTC), BTF has fallen 3.15% from a price per share of $ 25.34 for the first recorded transaction to $ 24.54 at 14:58 UTC.
The new Bitcoin ETF closely tracks the spot price of Bitcoin as seen on Coinbase during the first hour of trading. It is worth noting, however, that the drop in Bitcoin's spot price occurred almost immediately when this ETF went live on Wall Street.
Meanwhile, the decline in Bitcoin prices also followed comments from Federal Reserve Chairman Jerome Powell on Friday morning, US time, in which he said inflation was "above target" and the central bank was "on its way with." to begin adapting ". Powell also noted, however, that it is "too early to raise rates" for the time being.
Powell's comments came during a speech at a conference organized by the Bank for International Settlements (BIS).
At 15:21 UTC, Bitcoin is down 2.8% in the past 24 hours and is now at $ 61,720, according to CoinGecko. The cryptocurrency is still up more than 7% in the past 7 days.
The role of bitcoin AGVs
Valkyrie Funds' second bitcoin ETF ($ BTF) went live on Nasdaq yesterday and became the second bitcoin ETF to gain SEC approval after ProShares $ BITO listed for the first time on the New York Stock Exchange (NYSE) introduced 3 days ago. Valkyrie's $ BTF will track the value of the Chicago Mercantile Exchange (CME) only.
The approval of CME Bitcoin Futures-based ETFs is a positive development for the broader Bitcoin ecosystem and reflects the strong growth and customer demand for Bitcoin exposure through our transparent, highly liquid and regulated futures contracts, "said Tim McCourt, CME.
Global Head of Equity Indexes and Alternative Investment Products also added:
"The introduction of funds like the Valkyrie Bitcoin Strategy ETF represents an important milestone for crypto derivatives and will greatly complement futures and create new opportunities for many institutional and private investors."
US SEC director Gary Gensler said in an interview last month that a futures-based ETF would have better chances of approval than cash funds. This resulted in some hedge funds withdrawing their spot ETFs and filing strategies with them.
Join our Facebook group and Telegram group Coincu News to chat with more than 10,000 other people and exchange information about the crypto currency market.
Important NOTE: All content on the website is for informational purposes only and does not constitute investment advice. Your money, the choice is yours.