What is Function X?
Function X is an ecosystem built entirely on Blockchain founded by Pundi X Labs in 2018.
Function X's ecosystem consists of 5 different components, including: f(x) Operating System, f(x) Public Blockchain, f(x) FXTP, f(x) DDocker and f(x) IPFS.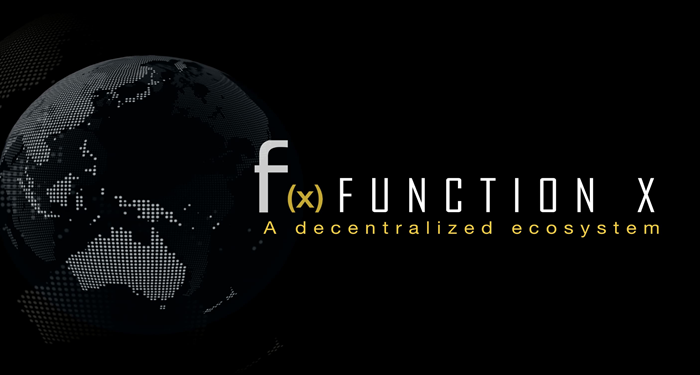 What is Function X (FX)?
Function X (code: FX) is a token of the Blockchain platform f(x) released to the market through swapping NPXS/NPXSXEM tokens.
Although it is the token of f(x) Chain. But currently, Function X (FX) is running on Ethereum's platform under ERC-20 standard before completing the Mainnet.
5 core components in the Function X ecosystem
FX Chain
This is the most important part of the Function X ecosystem. FX Chain allows other Function X components to operate on this Blockchain. In addition, FX Chain uses the actual Byzantine Fault Tolerance (pBFT) consensus algorithm.
FX OS
This is a variant of Android, which is compatible with the Blockchain chain. FX OS is considered the operating system used in Pundi X's Xphone product.
FXTP
If HTTP is the transport protocol of the website, then FXTP is considered the connection protocol in the Blockchain in the E2E way. This means that user data will be sent, received, and displayed based on consensus, rather than through a server like HTTP.
FX DDocker
DDocker (Decentralized Docker) is a platform that allows developers to build and run decentralized applications developed by FX.
FX IPFS
IPFS is a protocol designed to store data in a distributed ledger system. The adoption of FX IPFS will help ensure data security and decentralization.
Roadmap
Updating.....