News
Bitget Issues 8th Asset Reserve Certificate With Total Reserve Of 223%
153 days ago - Around
2

mins
mins to read
Key Points:
Bitget Exchange released the eighth asset reserve certificate (snapshot June 7).
There are now 2311.23 BTC, up 7%; 11,200 ETH, up 9%; 346 million USDT, up 4%.
Amid dwindling user confidence in private crypto platforms, Cryptocurrency Exchanges race to compile Proof of Reserves.
According to information from Bitget has released the eighth asset reserve certificate (snapshot June 7).
The reserve categories include BTC, ETH, USDT, and USDC, with a total reserve ratio of 223%. The snapshot shows that it holds 2311.23 BTC, marking a 7% gain, 11,200 ETH, reflecting a 9% increase, and 346 million USDT, with a 4% increase over May.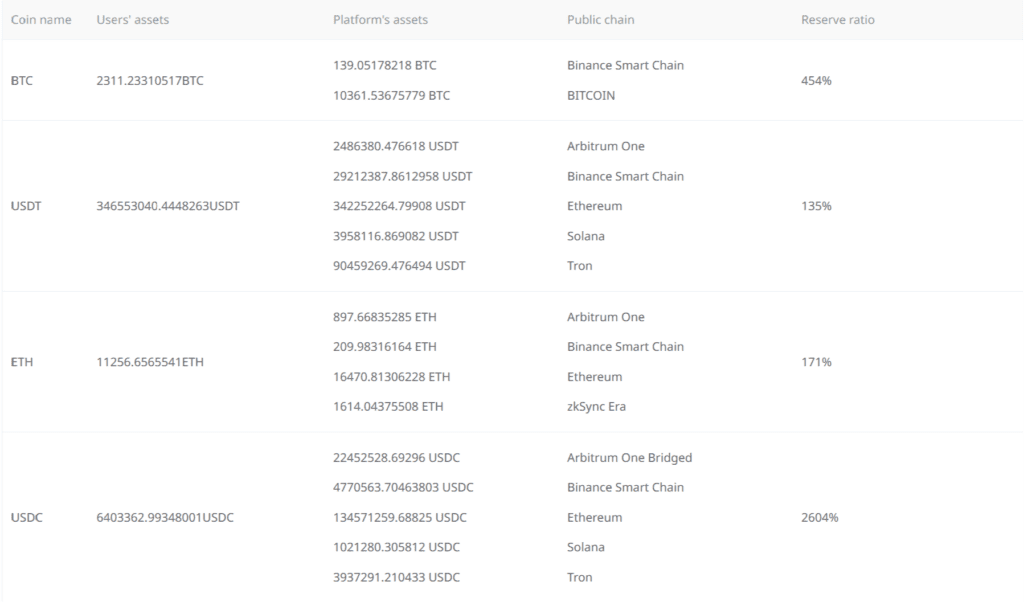 Bitget launches Proof of Reserve (PoR) to improve the security and transparency of user assets. These tools will allow you to independently test Bitget's Proof of Reserve and verify that Bitget's reserves have exceeded known exchange liabilities for all users to confirm viability Bitget payments.
Proof of Reserve is a concept created to make centralized cryptocurrency exchanges more transparent by sharing the money and assets they have in their reserves. It helps the user determine the exchange's true state to prevent the spread of information.
The crash of the FTX exchange is one of the most important reasons behind this idea. This process involves the use of cryptographic proofs, public wallet ownership checks, and periodic audits.
Using the Merkle Tree system, an exchange like Bitget stores the details of a user's account on the system online, allowing the user to verify the report at any time and from anywhere.
To achieve this, the exchange stored the hash of each user's account assets in a leaf node on the Merkle tree. Each user can verify that their coins are included in the Merkle tree by checking the total amount of user assets stored in the leaf nodes of the Merkle tree. The open source code of the platform's 100% payment proof has also been published to GitHub.
Participating in this trend are Kucoin (May 4), OKX (April 28), Bybit (April 14), MEXC (April 10), Binance (July 3) continue to issue updates. Among them, OKX is updated most often, once a month.
DISCLAIMER: The Information on this website is provided as general market commentary and does not constitute investment advice. We encourage you to do your own research before investing.