DeFi
Ribbon Finance Wants To Merge Into Aevo With A New Exclusive Brand Name
145 days ago - Around
3

mins
mins to read
Key Points:
Ribbon Finance and Aevo are proposing a merger to restructure governance and token economics and establish Aevo as the exclusive brand name.
The proposal involves abolishing the existing RBN token and introducing a new token called AEVO, with a 1:1 conversion rate for token holders.
The goal is to position Aevo as a leading platform for blockchain derivatives, offering exchange-traded options, perpetual contracts, and structured products, creating a comprehensive DeFi super-app.
Ribbon Finance, a structured product on the blockchain, has announced a new proposal in which it intends to combine with Aevo, making Aevo the exclusive brand name and restructuring governance and token economics.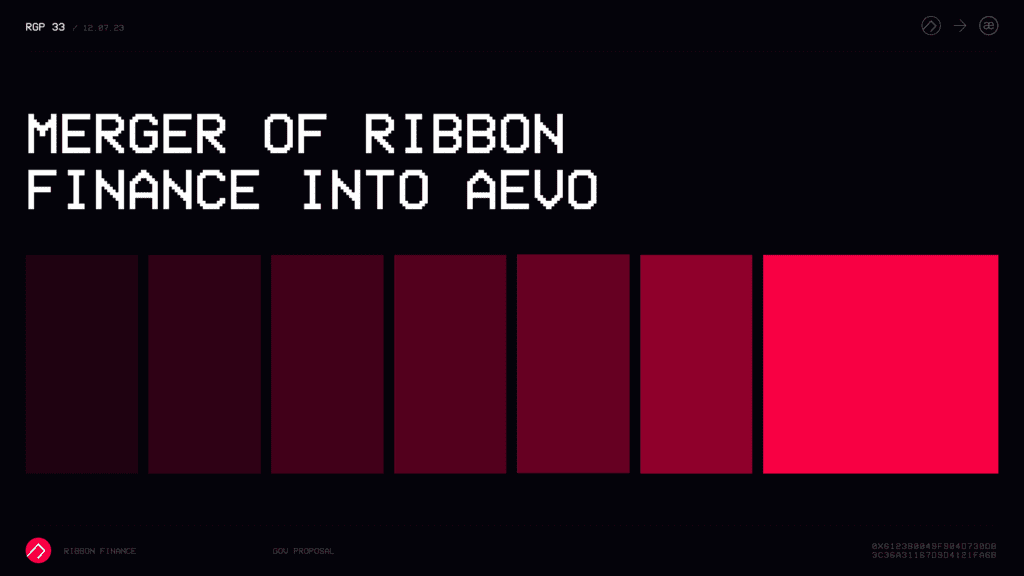 The particular content comprises the abolition of the old token RBN and the introduction of a new token AEVO. Ribbon's goods will be integrated into Aevo's structured product suite in the future, and the original RBN tokens will be swapped for AEVO at a 1:1 ratio.
The goal is for Aevo to become the greatest spot on-chain for derivatives. This comprises exchange-traded options and perpetual contracts, as well as over-the-counter derivatives contracts and structured products, which include both passive (vaults) and active (options) products. Aevo aims to become a DeFi super-app by integrating Ribbon and Aevo, offering perpetual options, and yield products all under one roof.
Under the same interface, users will be able to browse between Aevo exchange, OTC, and structured items. Crucially, this gets us one step closer to immediately putting structured goods on the Aevo rollup, therefore enabling synergies between the exchange and vaults.
To support this ambition, this proposal seeks to unite the Ribbon and Aevo brands, as well as reorganize governance and tokenomics, in order to optimize the products' performance and development while instilling trust and alignment among long-term token holders.
As a result, Aevo is positioned as the unified brand, including Ribbon Finance with the exchange into Aevo's array of structured goods solutions. Ribbon Finance's user interface, graphic design elements, communication channels, and crucial governance will all be branded with the Aevo brand.
Ribbonomics will be phased down, allowing RBN holders (and lockers) to move to AEVO, a new currency that will be issued on the ETH mainnet and will control the Aevo protocol and chain. The following proposal will go over new AEVO tokenomics.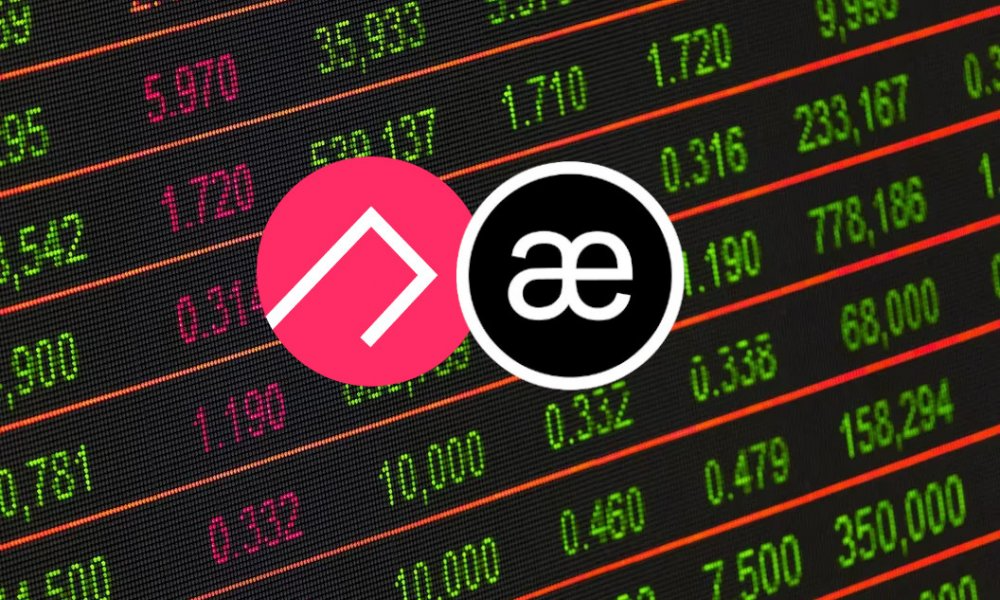 Ribbonomics, which redirects gauge emissions and revenue-sharing, became live two years ago to provide usefulness to the RBN token as a method to control the Ribbon Finance protocol.
Ribbon Finance has set the way as the first and biggest DOV protocol providing covered calls, put-selling, and principal-protected vaults since its inception two years ago, with nearly $300 million TVL at an all-time high.
This proposal represents a significant move forward for Ribbon and Aevo's brand, product portfolio, user experience, and long-term trajectory.
DISCLAIMER: The information on this website is provided as general market commentary and does not constitute investment advice. We encourage you to do your own research before investing.