Web 3
Binance Labs Ignites Web3 Innovation With Exclusive Investment Community
98 days ago - Around
2

mins
mins to read
Key Points:
An exclusive Web3 investment hub was unveiled, promoting innovation and collaboration among founders and investors.
Binance Labs empowers startups with technical know-how, narrowing the mentorship-funding gap and enhancing the Web3 ecosystem.
ColLabs offers insider insights, deal access, and networking for Binance Labs' portfolio, propelling co-creation and advancement.
Binance Labs, the venture capital and incubation arm of Binance, is taking pioneering steps to fortify the realm of Web3 startups by bridging the gap between guidance and funding.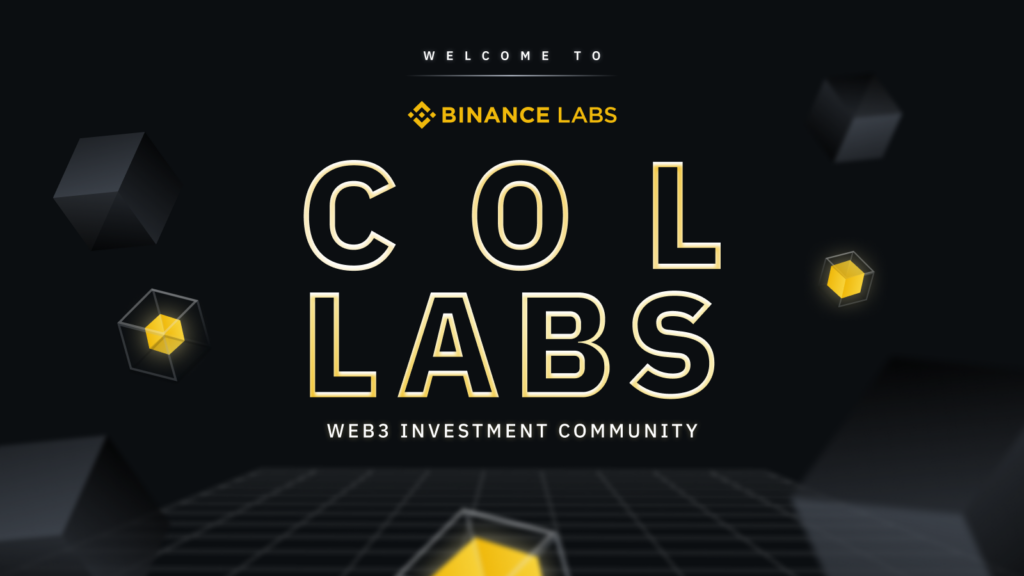 By harnessing the technical expertise ingrained within the Binance ecosystem and offering dedicated incubation initiatives, the organization is empowering nascent startups.
In a strategic move to amplify the collaborative essence of the Web3 sector, Binance Labs has revealed the inception of ColLabs. This exclusive enclave is an invitation-only Web3 investment and financing community tailored for visionaries, creators, and investors alike.
The core vision of ColLabs is to foster an interconnected Web3 venture capital community, propelling an exchange of wisdom and opportunities. Facilitated by insights drawn from the team and its array of portfolio entities, this community thrives as a nexus of knowledge transfer and investment prospects.
Embarking on this transformative journey with ColLabs avails members of an array of exclusive privileges: privileged content, bespoke event invitations, and curated curricula from incubation programs.
The gateway is also open to Binance Labs' portfolio companies and the plethora of opportunities they offer. Establishing impactful connections within the realm of venture capitalists and institutional investors is another facet of the ColLabs experience.
Benefiting from direct insights shared by the Binance Labs Investment and Research team and fostering an avenue for collaborative innovation, ColLabs stands as an instrumental platform for Binance Labs portfolio companies to partake in co-creation.
This marks a significant stride towards sculpting the future landscape of Web3 entrepreneurship.
DISCLAIMER: The information on this website is provided as general market commentary and does not constitute investment advice. We encourage you to do your own research before investing.