Key Points:
Celo and Opera team up to launch MiniPay in Nigeria.
MiniPay offers easy, affordable, and secure financial transactions.
The partnership fosters Web3 adoption across Africa through the Celo blockchain.
Celo, the blockchain platform with a focus on financial inclusion, has unveiled a partnership with Opera, the renowned web innovator with over 319 million users worldwide, to introduce the MiniPay stablecoin wallet. This innovative digital wallet is set to make its debut in Nigeria, targeting African mobile internet users to enhance their access to Web3 products.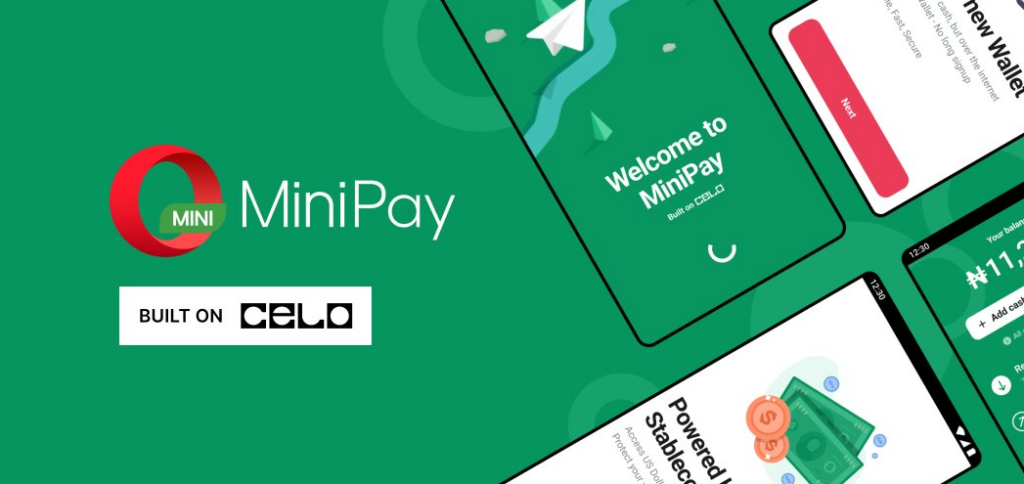 MiniPay offers swift and seamless financial transactions, closely integrated with the Opera Mini browser for Android users. The collaboration between Opera and the Celo Foundation has resulted in a user-friendly experience that enables wallet-to-wallet stablecoin transfers with minimal fees using mobile phone numbers. It aims to break down barriers for users transitioning from Web2 to Web3, providing a reliable means to store and transfer funds through stablecoins.
The wallet simplifies onboarding through Google credentials, ensuring rapid digital asset transfers and a smooth introduction to Web3 transactions. Notably, MiniPay automatically backs up users' keys in their Google Drive, ensuring wallet recovery even in the event of a lost phone or app reinstallation.
Operational in non-custodial fashion, MiniPay avoids traditional banking rails and collaborates with local partners to facilitate stablecoin additions and withdrawals in local currencies. Furthermore, MiniPay will support Celo's FiatConnect standard, enhancing the global Cash-In-Cash-Out experience.
By integrating MiniPay into the Opera Mini browser, users across Africa will gain access to fast and transparent transactions on the Celo blockchain, fostering the adoption of dApps and projects built on the Celo network.
MiniPay is set to launch in Nigeria, with availability expanding to other Opera Mini users across Africa in the coming months, enhancing financial inclusivity and accessibility for the continent's growing digital economy.
DISCLAIMER: The information on this website is provided as general market commentary and does not constitute investment advice. We encourage you to do your own research before investing.