Key Points:
Ethereum's transition to PoS has led to reduced energy consumption and improved network accessibility one year after implementation.
Data reveals a net supply decrease of 299,797 Ether, equivalent to a 0.248% annual reduction, since the PoS transition.
Despite hopes of a price surge, the network's growth has been overshadowed by Bitcoin's performance amid macroeconomic challenges.
One year after its groundbreaking transition from the Proof of Work (PoW) to Proof of Stake (PoS) consensus mechanism, Ethereum has witnessed a remarkable decline in energy consumption and enhanced network accessibility. However, persistent technical challenges continue to affect its journey ahead.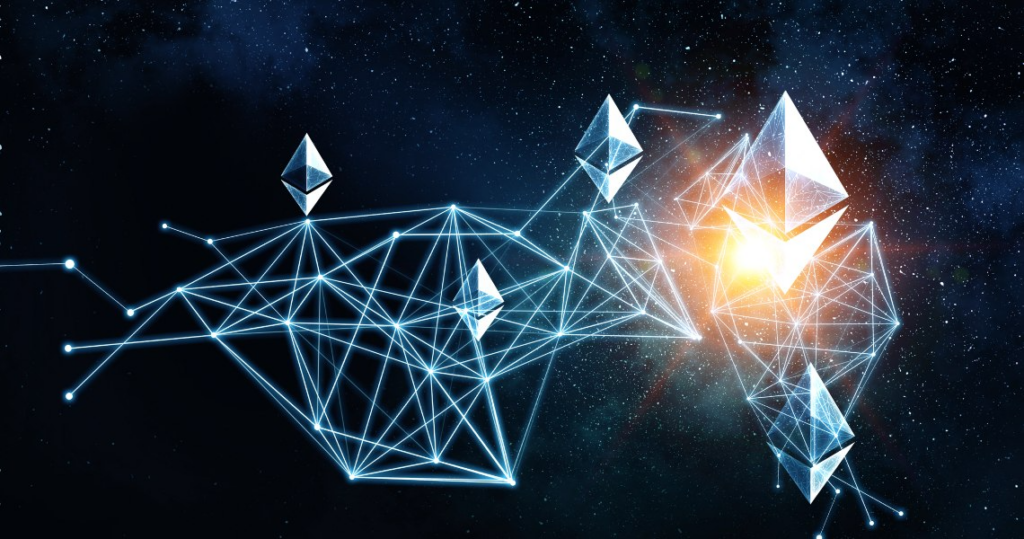 Data from the Ethereum analytics platform ultrasound.money reveals that since the transition, the network has minted 681,049.69 Ether while burning 980,847.58 Ether, resulting in a net supply reduction of 299,797 Ether, equal to a 0.248% annualized decrease.
On September 15 of the previous year, Ethereum executed the pivotal Merge upgrade, shifting from PoW to PoS. This monumental transition substantially curtailed its overall energy usage. Currently, the Goerli testnet will be replaced by the new testnet, Holesky, which follows years of development for the developer community.
The Merge also transformed Ethereum into an economically deflationary network, wherein the issuance of new ETH to secure the network outpaced the ETH removed from circulation.
Despite optimism that ETH's price would surge due to this deflationary pressure, several macroeconomic challenges, including banking crises and rising inflation, have somewhat subdued these expectations.
It's worth noting that Ethereum's growth in value has been overshadowed by Bitcoin's price surge in the first quarter of this year, with the leading cryptocurrency seemingly benefiting from traditional financial instability resulting from banking crises. The network, while making strides in sustainability and accessibility, faces ongoing hurdles as it navigates its path forward in the evolving cryptocurrency landscape.
DISCLAIMER: The information on this website is provided as general market commentary and does not constitute investment advice. We encourage you to do your own research before investing.