The goal of SocialFi is to provide users with new opportunities and experiences by combining social networking with decentralized financial operations. What makes SocialFi unique, then, and how may SocialFi projects take off in the near future? Let's find out about this topic with Coincu through our article.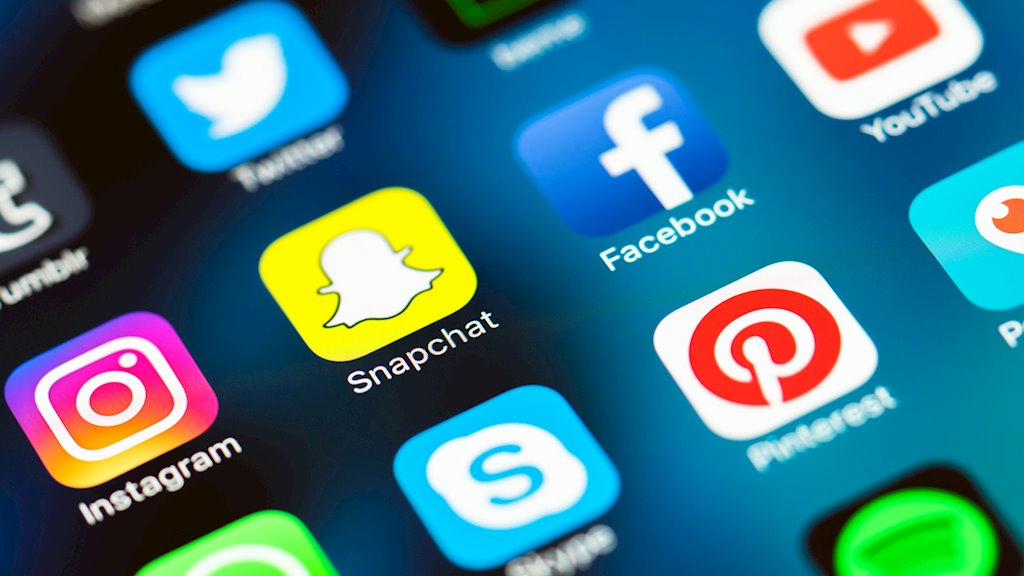 What is SocialFi?
This portmanteau of "social media" and "finance" represents crypto's latest endeavor to monetize online social interactions. At its core, SocialFi merges the realms of Web3 and social media, introducing decentralized finance (DeFi) principles to the world of social networking.
SocialFi envisions a universe where your interactions on social media platforms can be monetized. This concept empowers influencers, content creators, and users to take control of their data and harness the value of their online presence.
For instance, platforms like friend.tech allow users to message, share, and even trade the value of their interactions. Others, like a crypto-version of OnlyFans, enable users to publish and monetize their content. The possibilities within SocialFi seem limitless.
Though there's a significant overlap, SocialFi distinguishes itself by placing a strong emphasis on the financial aspect. Decentralized social media platforms like Lens Protocol or Nostr often prioritize decentralization but don't delve deeply into finance. In contrast, SocialFi projects center on the monetization of interactions.
At the heart of SocialFi are decentralized applications that cater to content creators, influencers, and participants seeking greater control over their data and the ability to monetize their social media engagement. This monetization typically occurs in cryptocurrencies, while nonfungible tokens (NFTs) handle identity management and digital ownership.
These SocialFi projects are structured as decentralized autonomous organizations (DAOs), designed to resist centralized censorship decisions. Thanks to advancements in blockchain technology, SocialFi can now handle the throughput required for seamless social media interactions.
Why did SocialFi appear?
The concept of SocialFi projects had emerged for several compelling reasons, each contributing to its rapid ascent:
DeFi Saturation
The DeFi market, which experienced significant growth from 2020 to 2022, is now teetering on the edge of saturation. As a result, the introduction of SocialFi signifies a new chapter in the broader market's evolution. It serves as a catalyst for the entire DeFi sector to attract more users and expand into uncharted territories.
Overcoming Web2 Social Media Limitations
SocialFi is also envisioned as a solution to overcome the limitations inherent in traditional Web2 social media platforms. While these platforms have connected communities and fostered unique content, they often fall short in terms of transparency and user data ownership. SocialFi projects integrate DeFi features and leverages social tokens to enhance user engagement while addressing these shortcomings.
Growing Web3 Communities
The burgeoning Web3 community has played a pivotal role in propelling SocialFi to the forefront of the crypto space. As these communities continue to expand, the demand for content sharing has surged. SocialFi offers a decentralized approach to empower users to have greater control over their assets and data on social networks.
Building on the Social Token Trend
The genesis of the SocialFi movement can be traced back to the emergence of social tokens in March 2021. Projects like Rally and Bitclout gained significant attention by allowing brands, organizations, and individuals to create their tokens.
These tokens represented a means for influencers to engage with their communities and add value through token features. While SocialFi doesn't require social token operations, the social element of social tokens has laid the foundation for the growth of SocialFi projects and fostered a more active Web3 community.
Benefits of SocialFi projects
For Social Networking Projects
SocialFi introduces a plethora of opportunities for social networking projects seeking to stay ahead in the digital age.
Diversifying Revenue Streams: SocialFi enables social platforms to incorporate DeFi elements, creating economies around valuable content generated by creators. These economies can be harnessed within DeFi platforms, thereby generating new revenue streams.
Enhanced User Interaction: SocialFi projects empowers these platforms to issue social tokens, representing ownership or governance stakes in the network. Users can actively participate in decentralized governance, shaping the platform's future direction. This fosters a stronger sense of community and engagement.
Strengthened Security and Privacy: By adopting decentralized infrastructure solutions like decentralized storage and identities, social networking projects can significantly improve security and user privacy. Cross-chain messaging and information sharing further enhance data protection.
For DeFi Projects
SocialFi also extends its benefits to DeFi projects, opening up new possibilities in this dynamic sector:
Expanded User Base: DeFi projects incorporating SocialFi projects can reach out to users who are active on social networks but have limited exposure to financial activities. This increased visibility in the media and community can attract a wider audience.
Improved Interactivity: Integrating social features within DeFi platforms allows users to communicate and engage with one another. Features like discussion forums and fundraising on the same platform promote user involvement in project development.
For SocialFi Users
Web3 users stand to gain significantly from the adoption of SocialFi, as it offers a multitude of advantages:
Integration Across Applications: SocialFi facilitates seamless integration between various blockchain applications. Users can access and utilize a diverse range of DeFi and social network services all within a single platform.
Data Control: Through the incorporation of decentralized identity solutions and blockchain security mechanisms, SocialFi puts users in control of their personal data and information, ensuring enhanced privacy and security.
Enhanced User Experience: SocialFi projects empower users to interact and monetize their contributions on social networks. Users can earn rewards based on the value they bring to the platform, thereby enriching their overall experience.
Top 5 SocialFi Projects In 2023
Friend.tech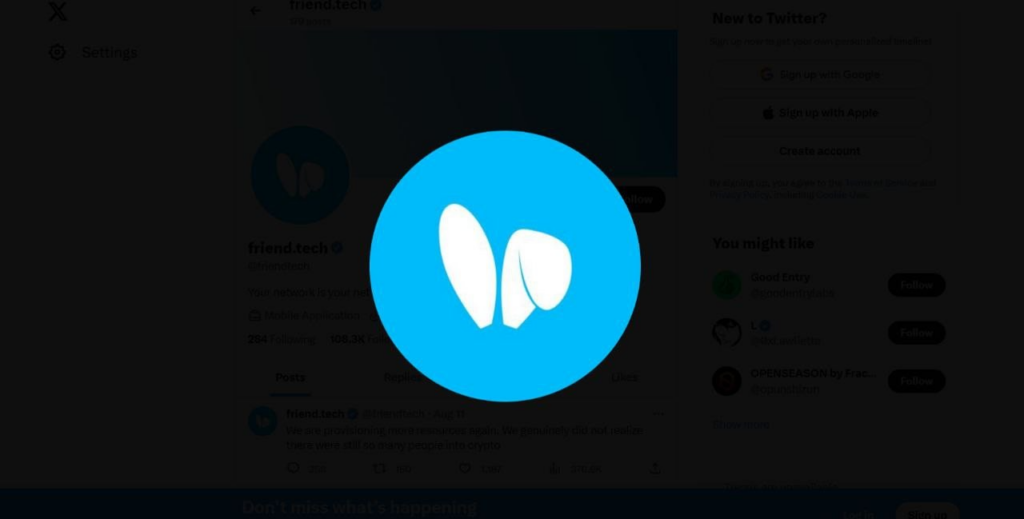 Overview
Friend.tech is a social networking application built on the Base blockchain and utilizes user data sourced from X (Twitter). It allows creators, such as users, KOLs, and celebrities, to connect with their friends and audience through a social token called ""key"".
Features
Home: This is where notifications about buying and selling activities related to your keys and other users are displayed. Users can also check their account profiles, asset values, and earned fees here.
Chats: This is where users can access all the chat rooms they have joined.
Explore: This is where keys from other users are aggregated.
Airdrop: This feature includes points, rankings, and 3 invite codes for users. friend.tech has an airdrop program for users every Friday, although the specific functions have not been announced, the project states that these points will have specific use cases in the future.
Highlights
Friend.tech is not the only decentralized social networking application in the crypto market. However, the reason it attracts attention is due to its ability to transform the social network into an opportunity to make money based on the theory of gaming.
In addition to the social aspect, friend.tech also has an Airdrop section with a reward point system. Points are airdropped every Friday and will be used in the future. This attracts airdrop hunters by becoming early users to have a chance to receive airdrops when the mainnet project launches.
Open Campus
Overview
Open Campus utilizes a new protocol allowing communities to create, own, and promote content they want to see in the world and enables educators to earn revenue and gain recognition for their contributions.
Features
Peer-review system: allows users to evaluate the posted content on the platform, with rewards (EDU tokens) for reviewers.
Smart donation: sponsors can contribute to the development of education through donations, such as scholarships and grants.
Scholarships: created from contributions by organizations/funds.
Grants: the protocol provides funding programs to encourage content creators in education, such as offering courses and learning programs.
Highlights
Utilizing blockchain to encrypt educational content in the form of NFTs.
TinyTap consistently ranks in the Top 10 highest-grossing children's apps worldwide, with Q1 2022 revenue doubling compared to the previous quarter.
Two NFT auctions by publisher Genesis have generated 240 ETH through 12 NFTs. According to Open Campus, they are also pioneers in encrypting educational content and trading them as NFTs.
Open Campus is a company with a wide range of partners, including various use cases and Web3 companies through investment fund Animoca Brands.
Lens Protocol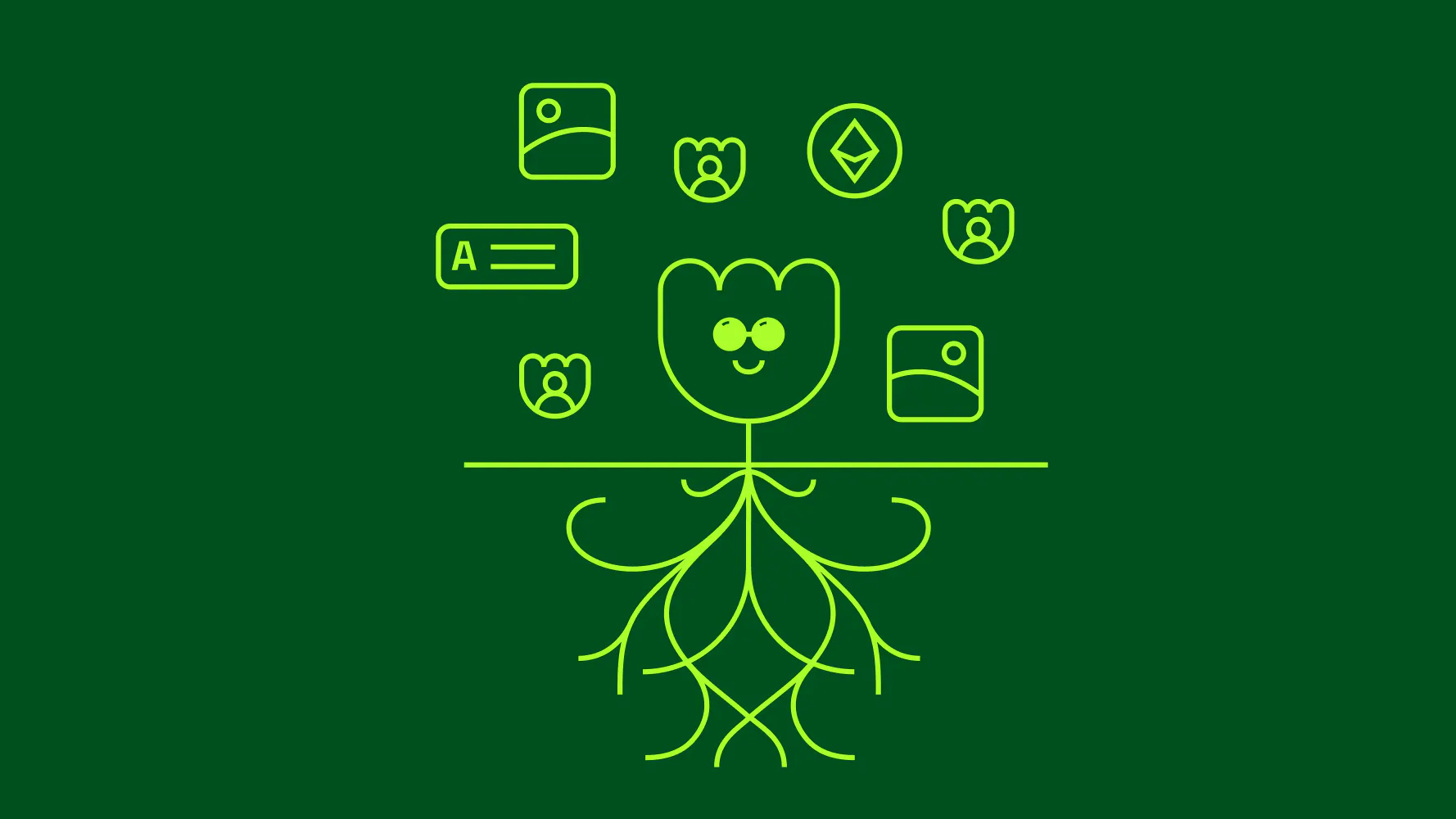 Overview
The Lens Protocol is a Web3 social graph on the Polygon Proof-of-Stake blockchain. It is designed to empower creators to own the links between themselves and their community, forming a fully composable, user-owned social graph. The protocol is built from the ground up with modularity in mind, allowing new features and fixes to be added while ensuring immutable user-owned content and social relationships.
Features
Post: Share content with a distributed file system called Lens Protocol that connects multiple devices together using IPFS.
Collect: Gather posts or information from the people you follow, similar to the Lists feature on Twitter.
Mirrors: Manage posts within Lens Protocol.
Profile NFT: Personal profiles in the form of NFTs will be a crucial aspect of the project. Ownership of these NFTs allows users to control their own content.
Profile NFTs contain the history of all posts, reflections, comments, and other content created by users.
Highlights
Built on blockchain technology, Lens Protocol aims to create a social platform with two prominent features:
Decentralization: the data will not be controlled by any third party.
User-centric: users can decide for themselves regarding the mining and sharing of their personal data, allowing them to earn money through social networking.
Hooked Protocol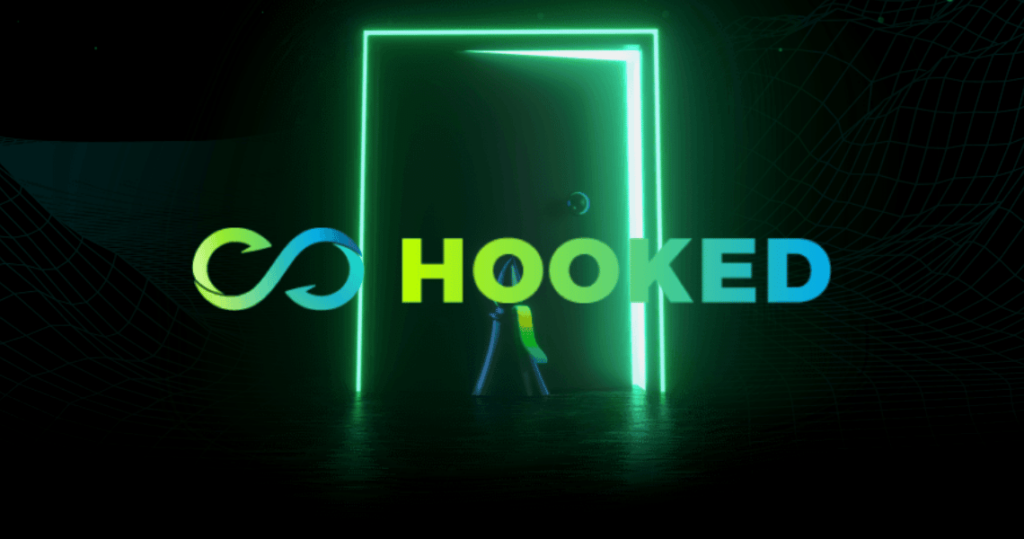 Overview
Hooked Protocol is a project in the field of SocialFi (Social Finance) on the BNB Chain, providing Learn2Earn products as well as integrated infrastructure for users and businesses to participate in the Web3 world.
Features
Quiz-to-Earn
PoWT Mining Game (Proof of Work and Time)
Social Referrals
Stake and Swap
Highlights
Community gateways are rapidly developing to introduce web3
The first web application dominating Google Play rankings
Creative educational approach
Expanding social graph
Integrated solutions for businesses
CyberConnect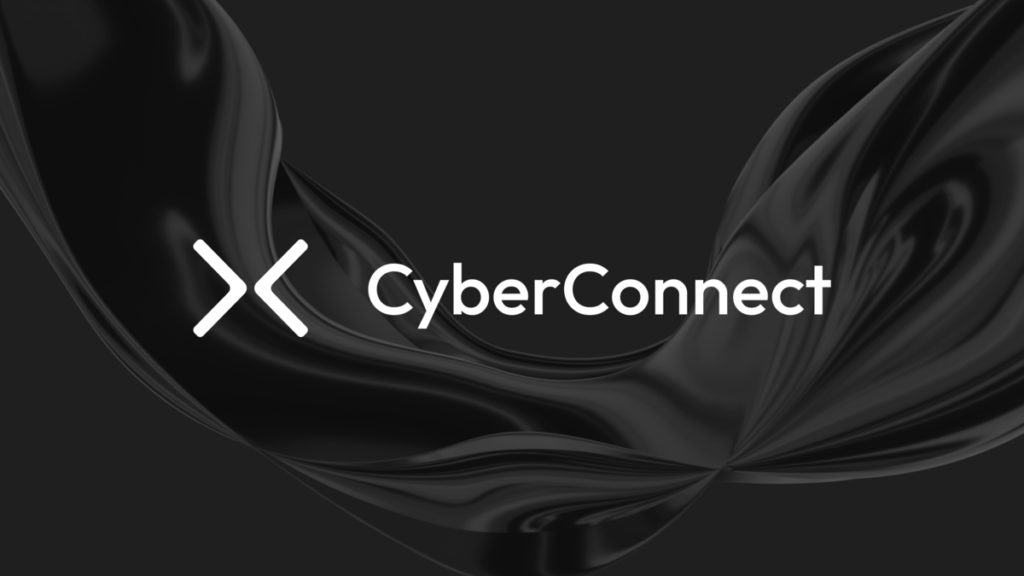 Overview
CyberConnect is a Web3 social network that enables developers to create social applications empowering users to own their digital identity, content, connections, and interactions.
Features
CyberAccount: A multi-chain account system compatible with ERC-4337 (Account Abstraction).
CyberGraph: A smart contract representing a decentralized social network and eliminating censorship.
CyberNetwork: A Layer 2 network with high scalability and reduced gas fees.
W3ST (Web3 Status Token): Enables users to specify social networks.
Highlights
For developers: Use the technology offered by CyberConnect to create web3 decentralized social apps.
For authors of content: possess the creation, ownership, and distribution rights to their material.
For users: Use decentralized social networks for content discovery, groups, and activities while maintaining control over their online personas and social networks.
Conclusion: SocialFi projects are just getting started
A new financial system called SocialFi combines the strength of social networks with the security and transparency of blockchain technology.
Because of SocialFi projects' enormous potential, resources, and market position, it's probable that they may overtake the market in the near future rather than Web3 initiatives.
DISCLAIMER: The information on this website is provided as general market commentary and does not constitute investment advice. We encourage you to do your own research before investing.