Knowledge
Top Binance Launchpad Tokens With The Best ROI
51 days ago - Around
17

mins
mins to read
The past years have undeniably been an exciting period for Initial Exchange Offerings (IEOs), with a multitude of innovative blockchain projects making their mark on the ever-evolving crypto scene. At the forefront of this revolution stands the exclusive token launch platform – Binance Launchpad, playing a pivotal role in propelling these projects to new heights. Today, let's explore with Coincu the top Binance Launchpad tokens with incredible profits.
What is the Binance Launchpad?
Binance Launchpad, the brainchild of Binance, one of the world's largest cryptocurrency exchanges, has been at the forefront of the cryptocurrency market since its inception in 2018. With a mission to empower blockchain startups, this token launch platform offers a secure and efficient means to raise funds while offering an array of benefits.
The Powerhouse Behind It All: Binance Exchange
Binance Exchange stands tall as one of the most popular and largest cryptocurrency trading platforms globally. Renowned for its low transaction fees and high liquidity, it's a top choice for crypto enthusiasts. The native utility token, BNB, grants users substantial discounts on trading fees, among other perks. The exchange hosts an impressive roster of over 500 cryptocurrencies, including stalwarts like Bitcoin (BTC), Ethereum (ETH), Cardano (ADA), and even the meme-inspired Dogecoin (DOGE), alongside its very own Binance Coin (BNB).
The Birth of Binance Launchpad
Binance Launchpad, the crowning jewel in Binance's portfolio, is a crowdfunding platform that empowers crypto-startups. It offers a revolutionary mechanism known as the Initial Exchange Offering (IEO), a favored choice among crypto startups for raising funds. Qualifying for Binance Launchpad comes with a myriad of advantages:
Global Exposure
Startups featured on Binance Launchpad gain invaluable visibility on Binance, one of the world's leading cryptocurrency exchanges, providing access to millions of users worldwide.
High Liquidity
Projects listed on Launchpad often achieve high liquidity in multiple trading pairs, facilitating seamless trading for users.
Instant User Base
The moment a new cryptocurrency is listed, it's instantly available to a vast user base on Binance, setting the stage for widespread adoption.
Guidance and Support
Binance extends comprehensive assistance and guidance to blockchain startups, nurturing their growth within the Binance ecosystem.
The Selection Criteria
Binance meticulously selects Launchpad projects based on several key factors, including the team's experience, the project's technology, and its potential market demand. Projects that make the cut undergo a rigorous due diligence process before being granted the prestigious Launchpad listing.
Participating in a Launchpad Sale
Investors eager to participate in a Launchpad sale must stake BNB tokens. The staking amount is determined by their tier level, which hinges on the quantity of BNB held in their Binance account for at least seven days. The sale process is bifurcated into two phases: the subscription phase and the lottery phase.
Subscription Phase
Investors commit their BNB to buy tokens at a predetermined price during this phase. The total BNB committed establishes the sale's hard cap.
Lottery Phase
A lottery is conducted to determine the allocation of tokens among investors. The odds of winning are influenced by the quantity of BNB committed.
Tokens are swiftly distributed to winning investors within 24 hours, enabling them to trade these assets on Binance right away.
Binance Launchpad's Impressive Impact
Since its inception, Binance Launchpad has played a pivotal role in raising over $1 billion for blockchain startups, emphasizing its undeniable significance in the crypto world.
In summation, Binance Launchpad stands as a trailblazing platform for crypto startups, offering comprehensive services to guide and promote their tokens efficiently, alongside fundraising. It empowers project teams to focus on product development while ensuring marketing, visibility, and building the initial user base.
A unique vision in the crypto industry finds its ideal partner in this platform, contributing to the growth and success of blockchain projects. Binance Launchpad is not just a launchpad; it's a launch into the future of crypto innovation.
What is Crypto ROI?
Return on Investment (ROI) is a financial metric that measures the change in the value of an asset from its original purchase price. It serves as a yardstick for evaluating the performance of investments. In the realm of cryptocurrency, ROI is widely employed by traders to ascertain whether their investments are on the right track.
Positive ROI: A Sign of a Promising Investment
A positive ROI figure is a beacon of hope for cryptocurrency investors. It signifies that the asset in question has appreciated in value since its acquisition. In other words, it's trending upwards. For investors, a positive ROI often indicates a sound investment decision.
Proceed with Caution for Negative ROI
Conversely, a negative ROI should serve as a red flag for crypto investors. It suggests that the asset's value has declined since the initial purchase. Cryptocurrency assets with a negative ROI should be approached with caution as they may struggle to regain their original value.
Calculating ROI in Cryptocurrency
To determine ROI in the world of cryptocurrency, a simple formula is used. First, subtract the initial value of the investment from the current value of the investment. Next, divide this result by the initial value and multiply the outcome by 100 to convert it into a percentage.
The ROI Formula in Practice
Return on Investment Percentage = Profit / Cost of Investment x 100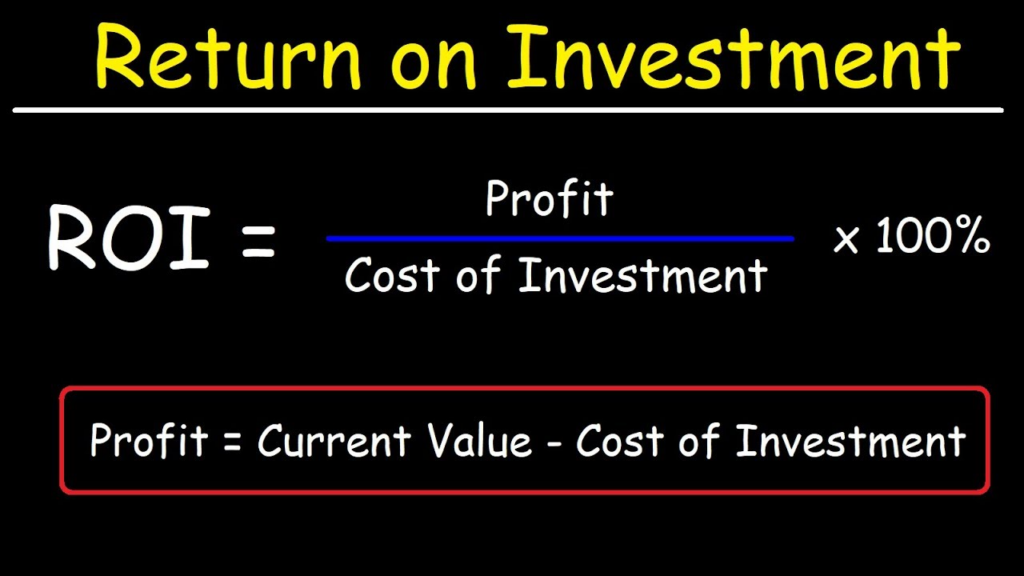 ROI plays a vital role in the assessment of cryptocurrency investments. A positive ROI is indicative of an asset's growth, while a negative ROI should be handled with care. By understanding and applying this metric, cryptocurrency investors can make more informed decisions in a volatile market.
Top Binance Launchpad Tokens With The Best ROI
AXS – ROI: x1645
Play-to-earn (P2E) gaming, a phenomenon that has captivated the cryptocurrency world since mid-2021, is rewriting the rules of how we interact with digital assets. Although the roots of blockchain-based P2E platforms extend back to 2017 with the advent of CryptoKitties, it wasn't until the introduction of Axie Infinity (AXS) that the P2E frenzy truly caught fire.
Axie Infinity, a groundbreaking blockchain gaming platform, empowers users to engage in activities such as experiencing, breeding, raising, and trading virtual creatures known as Axies. Notably, AXS holds the distinction of being the most successful Initial Exchange Offering (IEO) compare to the other Binance Launchpad tokens, boasting an impressive return on investment (ROI) of x1645.
What sets Axie Infinity apart is its role in spearheading a novel gaming trend – 'play-to-earn.' This trend seamlessly melds a passion for non-fungible tokens (NFTs), cryptocurrencies, and a dose of nostalgia through gameplay. The unique proposition here is that by immersing oneself in the world of Axie Infinity, you can not only have fun but also earn money from virtually anywhere, for as long as you desire.
Mid-2021 marked the zenith of Axie's popularity. Google Trends data for the term "p2e" reveals an unmistakably towering spike in May 2021. This surge coincided with the explosive growth of Axie Infinity's online presence and social media coverage. The game's unique blend of NFTs, cryptocurrency, and the captivating world of Axies had effectively harnessed the zeitgeist, sparking a revolution in the world of blockchain gaming.
MATIC – ROI: x1104
Polygon (MATIC), a prominent layer 2 scaling solution for Ethereum, has been making waves in the world of blockchain and cryptocurrency.
This project distinguishes itself by offering swifter transactions and lower fees compared to Ethereum, attracting the attention of developers keen on constructing decentralized applications (dApps) within the Ethereum ecosystem. Notably, MATIC has delivered an impressive return on investment (ROI) of x1104, solidifying its position as a compelling choice in the crypto space.
Polygon positions itself as a solution that addresses some of the inherent inefficiencies of Ethereum (ETH). In its ambition to transform the landscape, it boldly labels itself as "Ethereum's internet of blockchains," indicating its goal of enhancing the Ethereum network's scalability and functionality.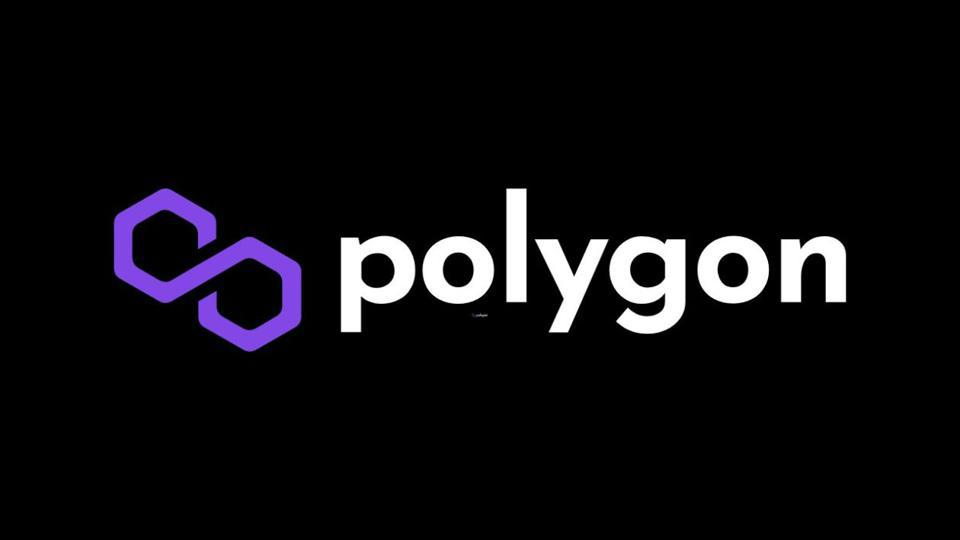 The journey of Polygon, which was originally known as Matic Network, began in 2017. It has steadily grown to become a crypto heavyweight and consistently occupies a spot among the top 15 cryptocurrencies by market capitalization, a testament to its sustained appeal and innovation in the field.
One of MATIC's core strengths is its support for over 7,000 decentralized applications (dApps). These dApps are designed to operate without the need for intermediaries, a fundamental aspect of blockchain technology that underpins the principles of decentralization and autonomy.
Unlike certain cryptocurrencies characterized by an unlimited supply, MATIC takes a different approach. It boasts a limited supply, with a total of 10 billion tokens currently in circulation. This scarcity can contribute to its perceived value and long-term sustainability within the market.
SAND – ROI: x1003
Sandbox (SAND) has made significant waves in the world of blockchain and gaming, becoming a remarkable project known for its substantial return on investment (ROI) of x1003. This astounding ROI achievement has placed Sandbox as the third successful IEO with the other Binance Launchpad tokens.
At its core, The Sandbox represents an open-source ecosystem designed for the creation, enjoyment, and financial gain from video games. It stands as a testament to the burgeoning trend of play-to-earn (P2E) and blockchain-based gaming platforms.
Built on the Ethereum blockchain, The Sandbox is more than just a gaming platform; it is a metaverse and gaming ecosystem that invites users to partake in creating, sharing, and monetizing in-world assets and gaming experiences. Developed by Pixowl, this innovative platform seeks to disrupt the conventional gaming landscape where centralized platforms exert control over user-generated content, limiting the rights of creators and gamers.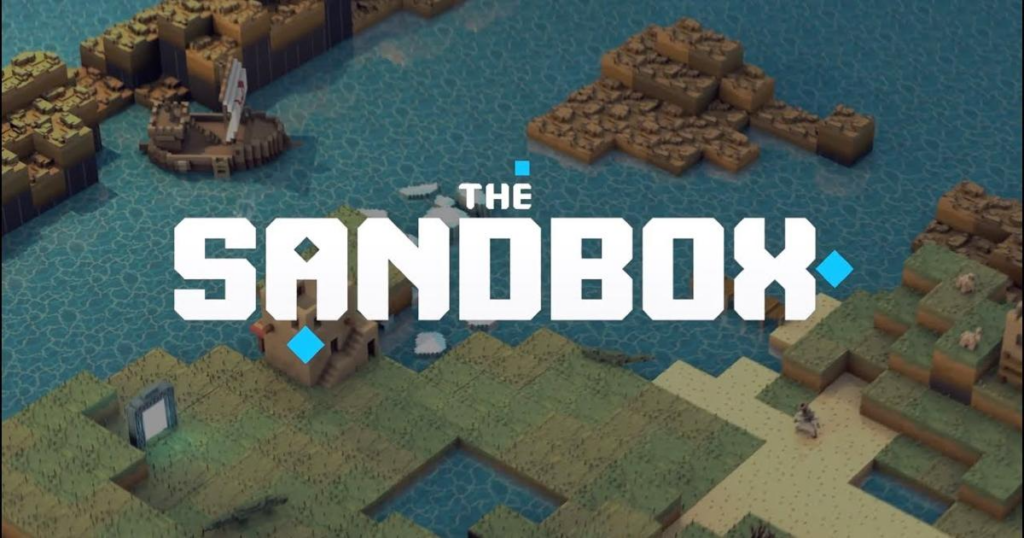 In The Sandbox, the paradigm shifts dramatically, as users are granted absolute ownership over their in-world creations. This emphasis on ownership and autonomy heralds a transformation in how the gaming industry operates, fostering a sense of empowerment and financial opportunity for all participants.
Sandbox's success in providing both creative freedom and a thriving economic ecosystem within the gaming world has positioned it as a groundbreaking project, catching the attention of gamers, developers, and blockchain enthusiasts alike. With an ROI that stands as a testament to its potential, The Sandbox demonstrates the potential of blockchain technology to reshape the future of gaming and digital asset ownership.
EGLD – ROI: x833
Elrond (EGLD), a blockchain platform renowned for its emphasis on speed and security, has been making significant strides in the cryptocurrency space. One of its standout features is the utilization of a distinctive consensus mechanism known as Adaptive State Sharding, which paves the way for rapid transaction processing and minimal latency. Notably, EGLD boasts an impressive return on investment (ROI) of x833, underscoring its potential within the blockchain industry.
Introduced to the world in July 2020, the Elrond blockchain has been engineered with a clear mission in mind: to deliver decentralization, security, and scalability for a broad range of distributed applications and enterprises. The project stands as a testament to the vision of achieving cross-chain interoperability, providing robust support for developers, and maximizing operational efficiency.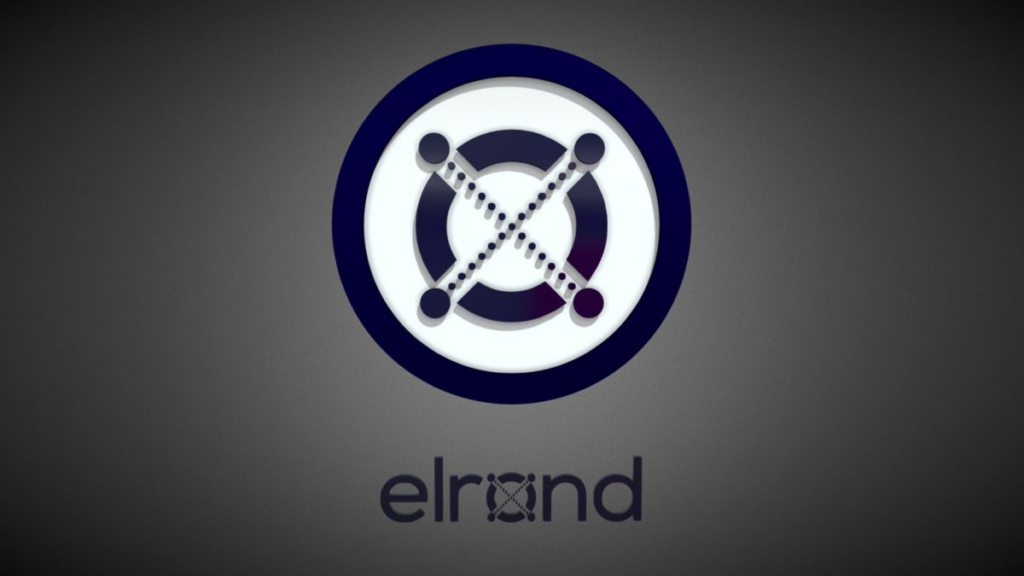 The Elrond Network proudly dubs itself as an "internet-scale blockchain," signifying its capacity to handle transactional throughput on a scale comparable to major internet platforms. This sets it apart from many other blockchain networks, which often grapple with limited throughput capabilities.
For context, the Bitcoin network typically manages around 7 transactions per second (TPS), while the Elrond crypto team claims an impressive capability of handling 15,000 TPS. Furthermore, the cost per transaction on the Elrond network is an astonishingly low one cent, making it an attractive prospect for users seeking cost-effective and efficient transaction processing.
WRX – ROI: x315
WazirX, a prominent centralized cryptocurrency exchange, has left an indelible mark on the Indian cryptocurrency market since its establishment in March 2018. This exchange, with a remarkable return on investment (ROI) of x315, achieved the distinction of being the fifth successful project featured with the other Binance Launchpad tokens.
In the dynamic landscape of cryptocurrency exchanges, WazirX has emerged as one of India's fastest-growing platforms, boasting a user base of over 6 million registered users and an average app rating of more than 4 stars. This robust growth comes despite the proliferation of new crypto exchanges and the myriad of controversies surrounding the industry.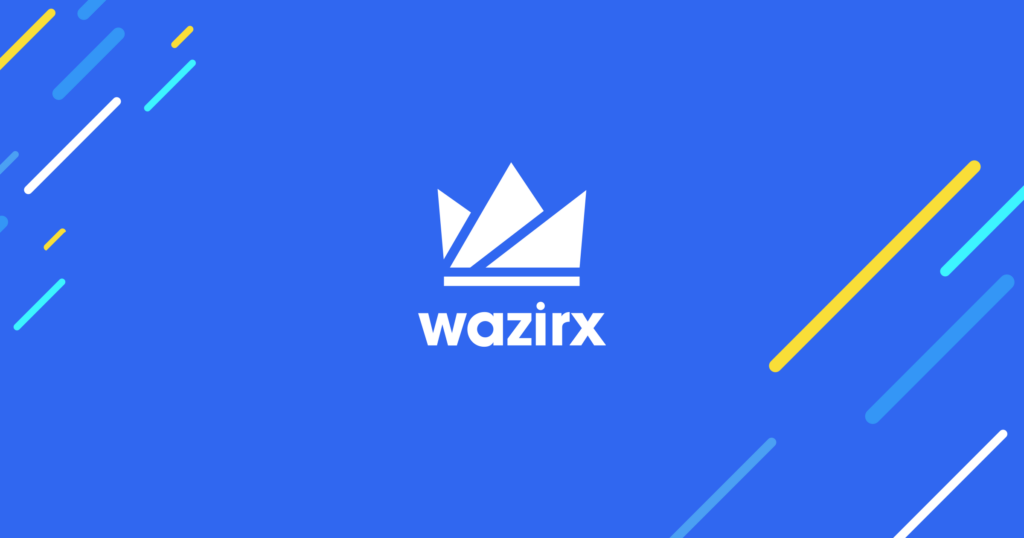 WazirX distinguishes itself by offering an extensive array of coins and tradable pairs, including but not limited to USDT/INR, ETH/INR, and BTC/INR. This diverse range of offerings has solidified its position as a go-to destination for crypto enthusiasts in India.
What sets WazirX apart is its user-friendly interface and advanced trading charts. This combination caters to both novice and experienced traders, making it an exchange of choice for a wide spectrum of users. Additionally, WazirX runs a lucrative referral program that allows users to earn rewards of up to 50% commission on every trade, incentivizing users to bring in more participants to the platform.
Crucially, WazirX places a paramount emphasis on safety and security. The exchange has implemented gold-standard safety measures to ensure the protection of user assets and data, reassuring its users of the integrity of their holdings.
GMT – ROI: x219
STEPN (GMT) plays a pivotal role in propelling the development of decentralized applications (dApps), affording developers effortless access to blockchain data. Impressively, GMT has delivered an exceptional return on investment (ROI) of x219, underscoring its significance in the expansive realm of blockchain technology.
This revolutionary fitness app is the brainchild of Satoshi Lab, an Australian fintech firm. Jerry Huang and Yawn Rong, the co-founders of STEPN, have boldly redefined the fitness industry by merging technology and health.
STEPN has not only introduced a unique concept in the world of fitness but has also garnered significant recognition in the blockchain community. The project secured top honors in the Solana Ignition Hackathon Gaming Track, emerging as the sole mobile game to achieve this distinction.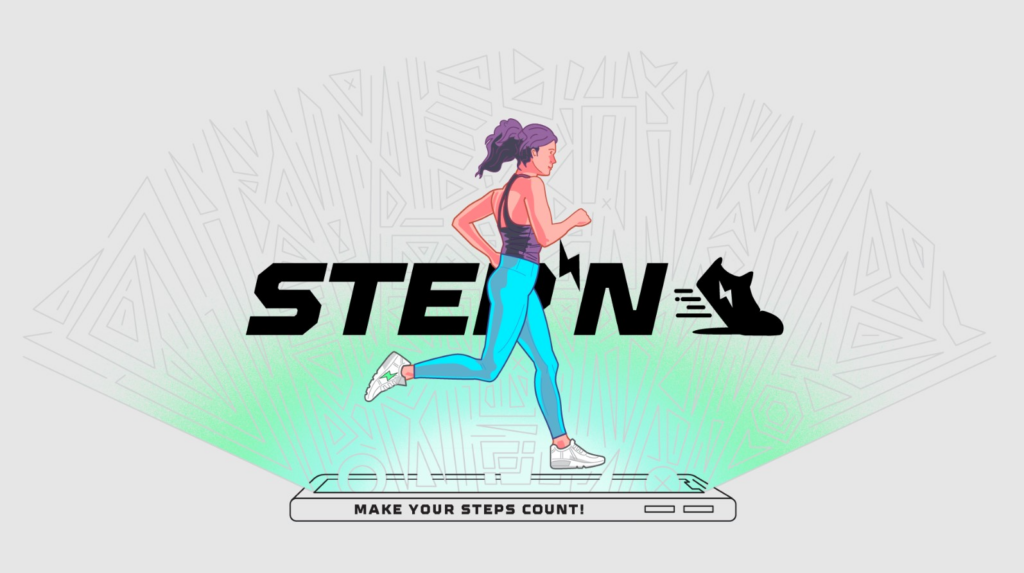 The judges of the Hackathon were quick to praise STEPN for its innovative game design, integrated marketplace, user-friendly interface, wallet functionality, and, most importantly, its mission to onboard millions of non-crypto users into the world of decentralized applications.
STEPN has successfully closed a $5.0 million seed round, marking the official commencement of its fundraising journey. This round attracted investments from leading names in the blockchain and investment community, including Solana Capital, DeFi Alliance, MorningStar Ventures, Sequoia Capital, and others.
These prominent investors have rallied behind STEPN's vision, which aims to inspire millions to adopt healthier lifestyles, bridge the gap to Web3, and contribute to the noble goal of achieving carbon neutrality.
ONE – ROI: x118
In the ever-evolving landscape of blockchain technology, Harmony (ONE) stands as a testament to innovation and progress. Launched in May 2019 through an IEO on Binance Launchpad, Harmony has since emerged as a fast and secure blockchain platform, providing a fertile ground for developers to create scalable applications.
Founded in 2018 by Stephen Tse, Harmony was designed with a keen focus on improving scalability and decentralization while offering rapid processing speeds and cost-efficiency. It accomplishes this through the clever use of sharding, a technique that not only boosts network capacity but also reduces latency, making it a formidable player in the blockchain realm.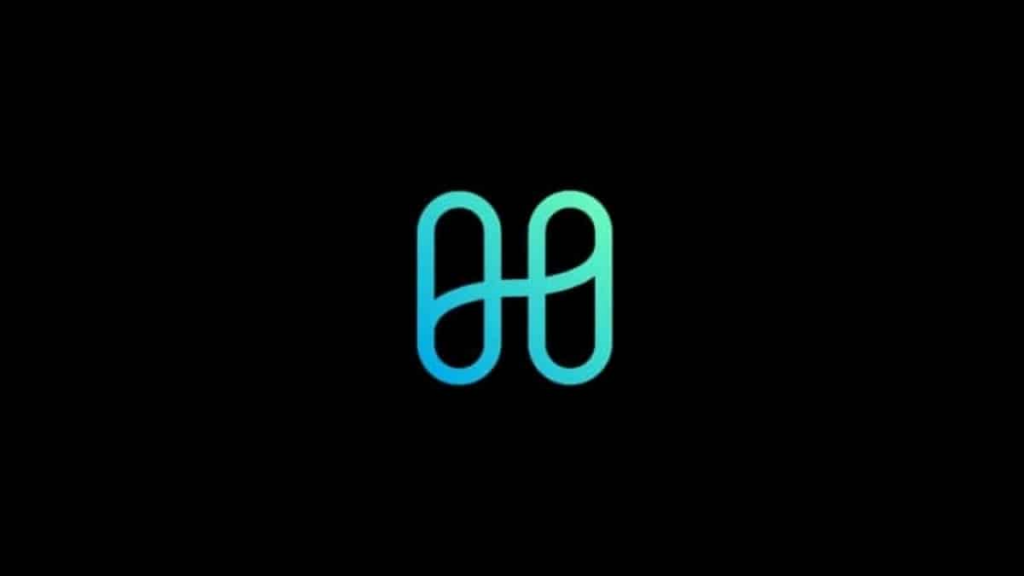 One of the standout features of Harmony is its remarkable ability to run Ethereum applications with transaction completion times of just 2 seconds, accompanied by a transaction cost that is 1000 times lower than many alternatives.
CTSI – ROI: x115
In the world of blockchain technology, Cartesi (CTSI) shines as a beacon of innovation, providing a robust infrastructure for decentralized applications (dApps). Launched as a Layer 2 scaling solution, Cartesi offers a compelling alternative for developers looking to build and run complex applications off-chain.
One of Cartesi's distinguishing features is its unique utilization of Optimistic Rollups technology, promising rapid and cost-effective transactions. As the blockchain landscape continues to evolve, Cartesi has emerged as a vital enabler for dApp developers seeking to sidestep the scaling challenges and network congestion that have plagued certain blockchains.
What sets Cartesi apart is its commitment to making dApp development accessible and user-friendly. Unlike many other platforms, Cartesi allows developers to write smart contracts using coding languages they are already familiar with, such as Python. This compatibility ensures that more developers can participate in the blockchain ecosystem, enhancing innovation and reducing the learning curve traditionally associated with blockchain development.
The native cryptocurrency of Cartesi, CTSI, plays a pivotal role within the Cartesi ecosystem. As a multipurpose token, it fuels the Cartesi Proof of Stake network, incentivizing Cartesi node operators to engage with the system transparently and honestly. Furthermore, CTSI is instrumental for staking and covering transaction fees within the network, underlining its essential role in maintaining the platform's integrity and functionality.
C98 – ROI: x84
Coin98 (C98), a multifaceted platform at the intersection of cryptocurrencies and decentralized finance (DeFi), is making waves in the blockchain space. As a multi-chain wallet, it offers a user-friendly solution for storing, managing, and exchanging various cryptocurrencies, while also granting access to a multitude of DeFi applications.
With an impressive ROI of x84, Coin98 is attracting both crypto enthusiasts and investors seeking to tap into the burgeoning DeFi ecosystem.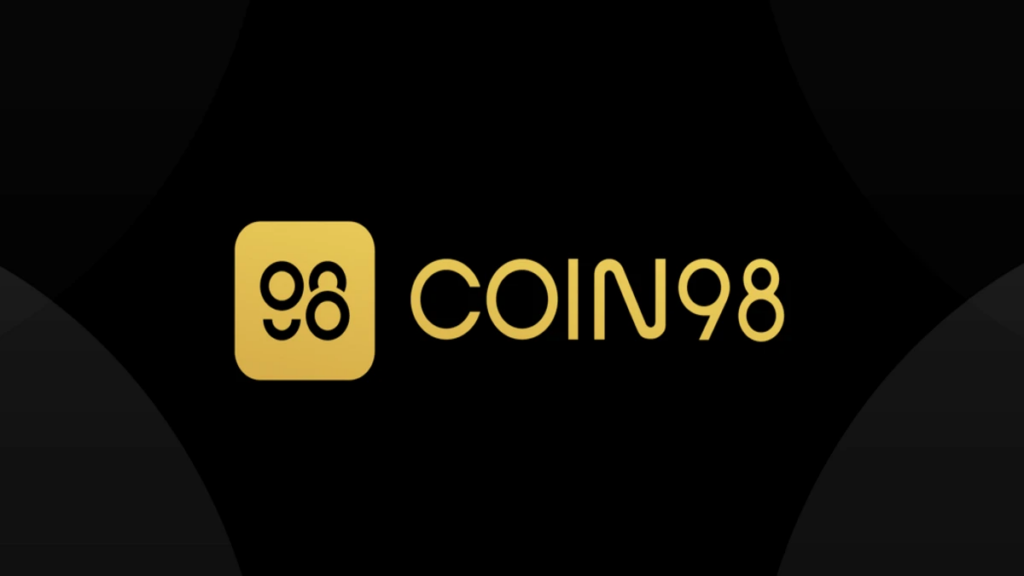 The journey of Coin98 began to take shape in early 2020, a pivotal period when decentralized finance was gaining unprecedented attention and value from users. Recognizing the growing need for an open financial infrastructure, the Coin98 team rallied around a singular mission: to create an all-encompassing solution for the world of DeFi. Their vision included cross-chain swaps, staking, earning, and yield farming, all aimed at making decentralized finance more accessible and user-friendly.
One of the key highlights of Coin98 is its role as a protocol that hosts a wide array of DeFi products. These encompass decentralized exchanges, on-chain governance (utilizing Snapshot), blockchain-based games, and a host of other exciting projects. The platform has evolved to be a thriving ecosystem, providing DeFi users with a multitude of opportunities and services within a single, user-friendly interface.
LOKA – ROI: x32
Loka (LOKA) has emerged as a standout player in the world of decentralized ecosystems, bringing a fresh perspective to the creation and management of Non-Fungible Tokens (NFTs). This groundbreaking platform provides users with the tools to craft unique digital assets that hold potential for a wide array of applications, ranging from artwork to gaming experiences.
What sets Loka apart is its remarkable ROI of x32, catapulting it into the top echelon of success stories on Binance Launchpad, securing the tenth position.
Loka has introduced an Ethereum-based token, and it serves as the powerhouse behind the League of Kingdoms MMO (Massively Multiplayer Online) strategy game. This gaming experience revolves around epic battles and the quest for dominion over vast lands. Players have the freedom to build and lead their own kingdoms, amass powerful armies, and engage in strategic alliances or confrontations with other kingdoms and formidable monsters.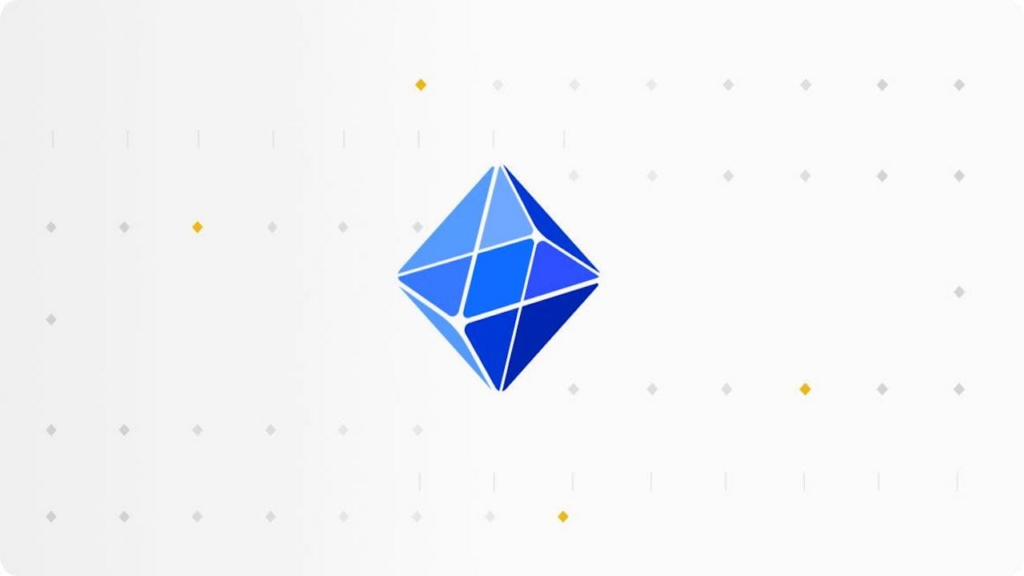 The LOKA token offers more than just in-game utility; it extends to governance rights within the League of Kingdoms community. Additionally, it opens doors to exclusive NFT rewards, enhancing the overall gaming experience.
The League of Kingdoms MMO strategy game stands as a testament to the potential of blockchain and gaming convergence. With Loka's LOKA token at its core, it provides a dynamic and immersive gaming environment where players can forge alliances, strategize battles, and explore an extensive virtual world.
As the tenth most successful IEO of Binance Launchpad tokens, Loka's x32 ROI is a testament to its appeal and potential in the blockchain and gaming sectors. It bridges the gap between blockchain enthusiasts and mainstream gamers, offering a captivating and inclusive gaming experience.
Conclusion of top Binance Launchpad tokens with highest ROI
Binance Launchpad has undeniably played a pivotal role in introducing early access to some of the most promising and groundbreaking blockchain projects. As a result, the top 10 Binance Launchpad Tokens with the highest ROI have not only rewarded early investors but are poised to transform the very landscape of the blockchain industry.
However, it's crucial to emphasize that, as with any investment, due diligence is paramount. Thoroughly investigating a project, and understanding its team, its vision, and its underlying technology is a prerequisite for success in the fast-paced and dynamic world of blockchain investments.
DISCLAIMER: The information on this website is provided as general market commentary and does not constitute investment advice. We encourage you to do your own research before investing.