News
UniSat Wallet Fixed Transfer Issues, Ensuring Seamless Transactions!
24 days ago - Around
2

mins
mins to read
Key Points:
UniSat Wallet fixed transfer issues, ensuring smooth transactions for all users.
brc20-swap withdrawal commencement rescheduled to November 8 for improved efficiency.
Transparent communication underscores UniSat Wallet's commitment to user satisfaction.
UniSat Wallet fixed transfer issues recently took to Twitter to announce the successful resolution of the transfer issue that had been plaguing a small segment of its user base.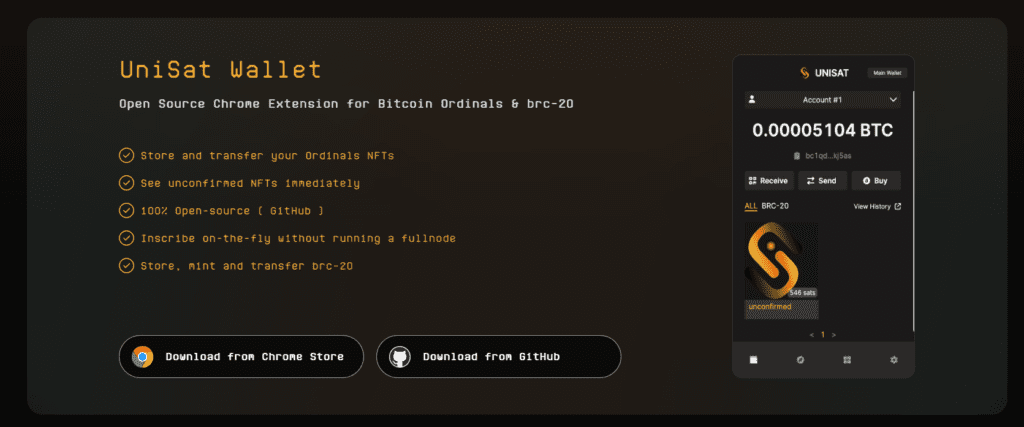 This update comes on the heels of a previous communication from the company, wherein it had acknowledged the existence of transfer problems impacting a limited number of wallet users.
In its earlier statement, UniSat Wallet fixed transfer issues had reassured users that it was actively working to rectify the identified transfer issues, underscoring its commitment to providing a seamless and secure user experience. The subsequent confirmation of the problem's resolution via the official Twitter account serves as a testament to the company's dedication to promptly addressing user concerns and maintaining the efficiency of its services.
UniSat Wallet's November 8 Operational Shift
Furthermore, the company also provided an update regarding the withdrawal process for brc20-swap transactions. UniSat Wallet fixed transfer issues revealed that the initiation of brc20-swap withdrawals, initially scheduled to commence earlier, had been rescheduled to November 8. This decision was likely made to ensure the implementation of optimal operational protocols, thereby guaranteeing a smooth and hassle-free withdrawal process for its users.
UniSat Wallet fixed transfer issues's proactive approach in providing timely updates and transparent communication with its user base reflects its commitment to fostering a trustworthy and reliable relationship with its customers. By promptly addressing the identified technical issues and providing clear timelines for upcoming processes, UniSat Wallet demonstrates its dedication to ensuring a secure and user-friendly environment for its growing community of cryptocurrency enthusiasts.
DISCLAIMER: The information on this website is provided as general market commentary and does not constitute investment advice. We encourage you to do your own research before investing.