Analysis
Market Overview (Nov 6 – Nov 12): BlackRock's Ethereum Spot ETF Filing Sparks Investor Interest
17 days ago - Around
7

mins
mins to read
Key Points
The cryptocurrency market has seen significant developments, including BlackRock filing for an Ethereum Spot ETF, the upcoming airdrop of Starknet, the Chinese government criminalizing the theft of digital collections, UBS Group allowing wealthy clients to trade crypto ETFs
In macroeconomics, Chairman Powell emphasized caution in the Federal Reserve's monetary policy, noting strong GDP growth but potential challenges in fighting inflation.
This week, important economic reports and financial events are expected, and the crypto market has seen positive news with the approval of the Ethereum Spot ETF and increased investments in cryptocurrencies by funds.
Explore the buzzing cryptocurrency market with news of Ethereum Spot ETF filings, macroeconomic, and prediction market crypto. Dive into the expanding crypto market and stay informed on the latest developments.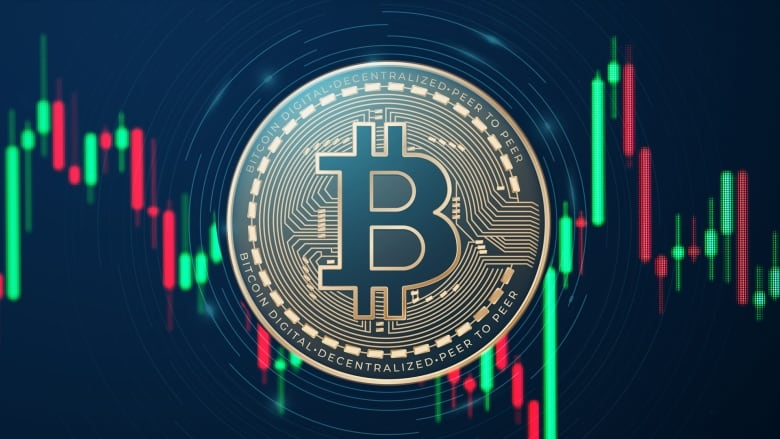 Last week's highlights big news
The cryptocurrency market has been buzzing with exciting news and developments. In this article post, we will highlight some of the latest updates that have caught the attention of investors and enthusiasts.
In a significant move, BlackRock, one of the largest asset management firms, has officially filed for an Ethereum Spot ETF. This news comes alongside similar filings by VanECK, ARKinvest / 21 Shares, Hashdex, Invesco / Galaxy, and GrayScale. The potential conversion of the Ethereum Trust and the launch of the Ethereum Spot ETFs demonstrate the growing mainstream interest in cryptocurrencies.
$STRK, the native token of Starknet, is preparing for an airdrop. The mainnet V0.13.0 is scheduled to be deployed on January 22, 2024. This updated version introduces the use of STRK as transaction fees, indicating that the token may be launched even before the mainnet release.
The Chinese government recently issued a notice declaring that the theft of digital collections, including non-fungible tokens (NFTs), will be considered a criminal offense. This move by the Chinese government highlights the increasing recognition of the value and importance of the digital art market.
Wealthy clients of UBS Group now have the opportunity to trade selected crypto exchange-traded funds (ETFs) in Hong Kong. These tradable crypto ETFs include Samsung Bitcoin Futures Active, CSOP Bitcoin Futures, and CSOP Ether Futures ETFs. All three ETFs have received approval from the Securities and Futures Commission of Hong Kong. This development further expands the accessibility of cryptocurrencies to institutional investors.
In a show of confidence in the potential of the crypto industry, Standard Chartered, and SBI Holdings have jointly announced a $100 million investment in crypto startups. This significant investment demonstrates the growing interest from traditional financial institutions in supporting and fostering innovation within the crypto ecosystem.
HSBC, one of the world's largest banking and financial services organizations, is partnering with Metaco, a Swiss fintech company, to provide digital asset services. By 2024, HSBC plans to offer its corporate clients the ability to store and manage digital assets securely.
The European Union is proposing new regulations for stablecoins, emphasizing the need for issuers to have sufficient funds to repay investors. These proposed rules aim to ensure stability and protect investors in the rapidly evolving stablecoin market.
Poloniex, a popular cryptocurrency exchange, recently suffered a hack resulting in a loss of $100 million. The hacker used USDC ERC20 and USDT TRC20 to buy TRX tokens worth over $22 million, leading to a ~5% increase in TRX's value. Justin Sun, the founder of TRON, reassured users by stating that Poloniex has a strong financial position and will fully compensate affected users. Additionally, Sun offered a 5% reward to the hacker if the stolen funds were returned within seven days.
Macroeconomic
In his recent speech, Chairman Powell addressed the Federal Reserve's commitment to tightening monetary policy and bringing inflation down to 2 percent. While progress has been made, Powell acknowledged that achieving stable inflation at this target rate is a long-term endeavor.
One key takeaway from the speech is the Fed's emphasis on caution. Powell highlighted the risks associated with tightening policy too much or too little. The Fed remains vigilant and ready to take further action if necessary. However, they will proceed with care to avoid the risks of making mistakes based on short-term data or excessive tightening.
Powell also discussed the current state of the economy, noting the strong 4.9 percent GDP growth in the third quarter and expectations of continued growth in the coming quarters. However, he cautioned that stronger-than-expected GDP growth could pose challenges in the fight against inflation, potentially requiring a monetary policy response from the Fed.
Importantly, Powell made it clear that it is premature to declare that raising interest rates is a thing of the past. The Fed will continue to monitor economic developments and make decisions based on the evolving landscape.
Economic Reports and Financial Events this week:
It will be a very busy week with CPI figures and many FED officials speaking.
MONDAY, NOVEMBER 13
Fed Governor Lisa Cook will speak.
TUESDAY, NOVEMBER 14
Consumer Price Index (CPI) inflation data will be released.

Previous month CPI: 3.7% | Expected: 3.3%
Previous month Core CPI: 4.1% | Expected: 4.1%

Federal Reserve Bank of New York President John Williams will speak.
Fed Vice Chair Philip Jefferson will speak.
Fed Vice Chair for Supervision Michael Barr will testify before the Senate Committee.
Federal Reserve Bank of Chicago President Austan Goolsbee will speak.
WEDNESDAY, NOVEMBER 15
Producer Price Index (PPI) inflation data will be released.
Federal Reserve Bank of New York President John Williams will speak.
Fed Vice Chair for Supervision Michael Barr will testify before the House Committee.
Federal Reserve Bank of Richmond President Tom Barkin will speak.
THURSDAY, NOVEMBER 16
Fed Vice Chair for Supervision Michael Barr will speak.
Federal Reserve Bank of Cleveland President Loretta Mester will speak.
Federal Reserve Bank of New York President John Williams will speak.
Federal Reserve Board Governor Christopher Waller will speak.
Fed Governor Lisa Cook will speak.
FRIDAY, NOVEMBER 17
Federal Reserve Bank of Boston President Susan Collins will speak.
Fed Vice Chair for Supervision Michael Barr will speak.
Federal Reserve Bank of Chicago President Goolsbee will speak.
Federal Reserve Bank of San Francisco President Daly will speak.
Federal Reserve Bank of Boston President Susan Collins will appear on TV.
Prediction Market Crypto
The crypto market has recently experienced a surge in positive news, particularly regarding the approval of Blackrock officially filing Ethereum Spot ETF, which has significantly influenced the price of Bitcoin ($BTC) to reach this year's all-time high (ATH).
Another noteworthy trend is the formation of a solid foundation in the stablecoin market, waiting for favorable news to attract more investments. In fact, this week witnessed a notable increase in the pumping of USDT, subsequently contributing to the overall supply of stablecoins, albeit to a modest extent.
Stablecoins play a crucial role in the crypto market. They provide stability and serve as a bridge between traditional financial systems and the world of cryptocurrencies. However, it is important to note that the increase in money flow is just one of the two key factors required for a true bull run season. The other factor is the active involvement and attention of investors in the traditional market.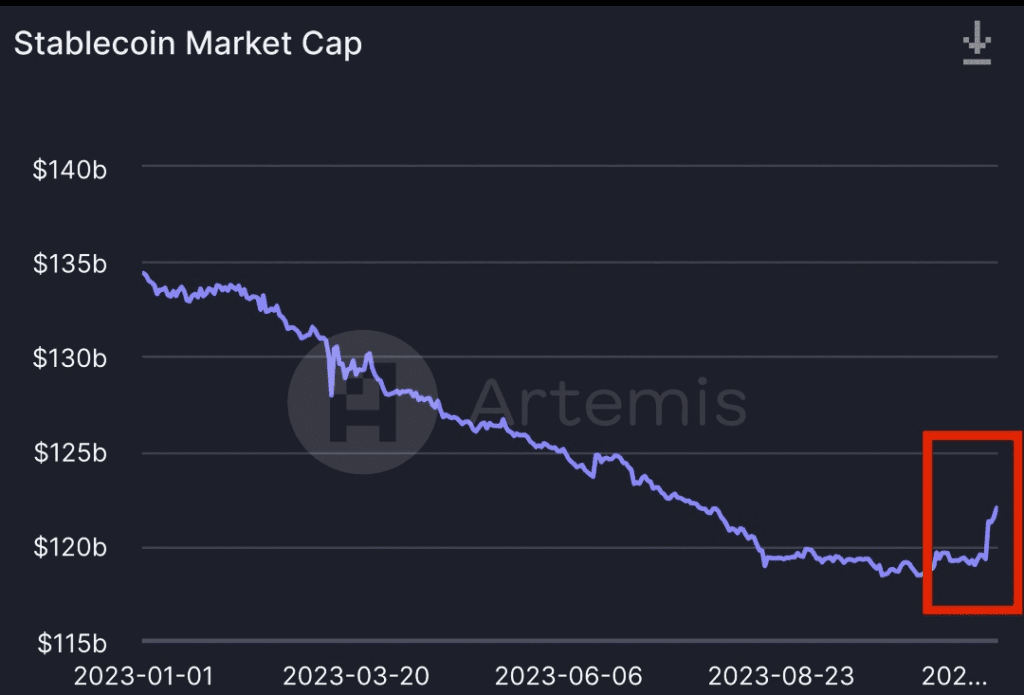 A report from Coinshare over the past 6 weeks indicates a consistent increase in investments in cryptocurrencies by investment funds. The largest portion of the funds is being allocated to Bitcoin (842 million USD year-to-date) however, it is worth noting that the second highest investment and focus is on Solana, which has received 109 million USD this year. Conversely, there has been a withdrawal of 107 million USD from ETH by funds since the start of the year.
In the past week, the listing of $ORDI as the first BRC-20 token on Binance has sparked a significant uptrend in the Brc20 market. This development has drawn attention to several noteworthy tokens that have gained traction among investors. Some notable tokens include VMPX, PEPEBRC, PIZABRC, TRAC, BIOP, BSVBRC, and SATS.
DISCLAIMER: The information on this website is provided as general market commentary and does not constitute investment advice. We encourage you to DYOR before investing.