Ethereum
Fidelity Spot Ethereum ETF Is Paving The Way For New Competition With The Giants
17 days ago - Around
3

mins
mins to read
Key Points:
Fidelity Investments files for Fidelity spot Ethereum ETF, mirroring recent Bitcoin ETF refiling.
Fidelity asserts leadership in the crypto ETF revolution, citing legal backing for approval confidence.
Fidelity Investments, a prominent American financial services corporation, has officially filed for a Fidelity spot Ethereum ETF, according to a filing with the Securities and Exchange Commission (SEC) on Nov. 17.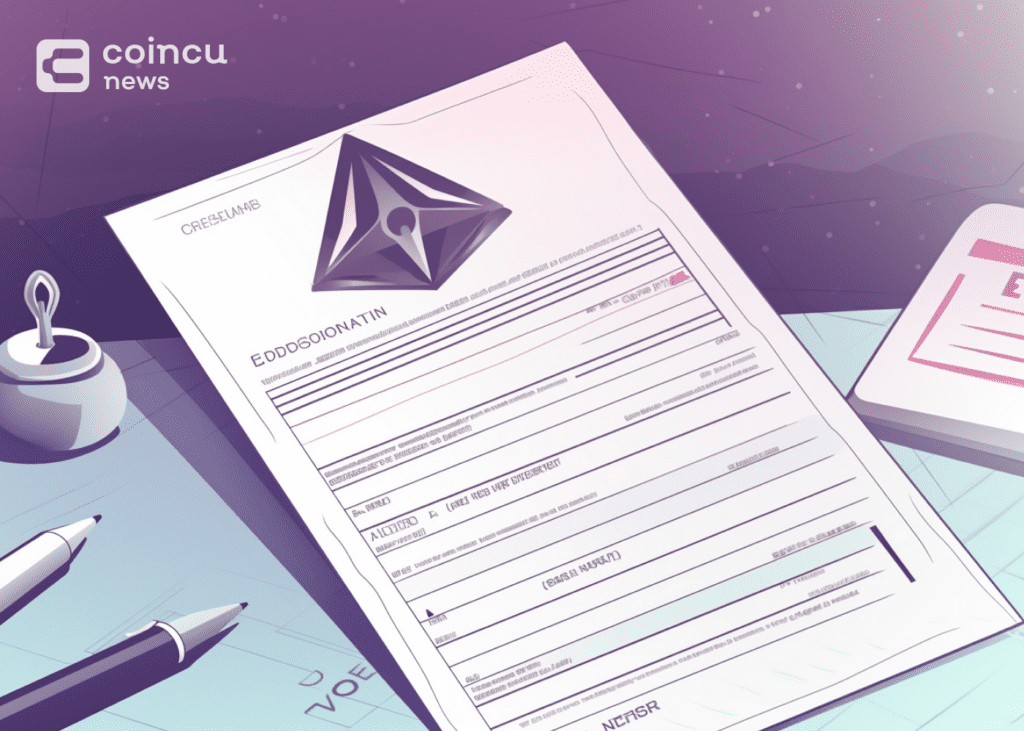 Fidelity Spot Ethereum ETF To Expand Crypto Investment Portfolio
Fidelity spot Ethereum ETF follows Fidelity's recent refiling for a spot Bitcoin ETF. The filing clarified that Fidelity has not granted consent to the SEC for an extension of the time period under Section 19(b)(2) of the Act.
Cboe BZX has submitted a filing proposing a rule change to list and trade shares of Fidelity's planned fund. The Fidelity spot Ethereum ETF proposal closely mirrors Fidelity's spot Bitcoin ETF proposal submitted in June. BlackRock, a major competitor, submitted a spot Ethereum ETF filing on Nov. 15, following its spot Bitcoin ETF application in June.
Other asset managers, including VanEck, Ark Invest, 21Shares, Hashdex, Nasdaq, Grayscale, Invesco, and Galaxy Digital, have also filed for Ethereum spot ETFs. Fidelity's ETF, named the "Fidelity Ethereum Fund," aims to track Ethereum's performance and trade in compliance with the BZX Rule.
Fidelity Claims Leadership in U.S. Crypto ETF Revolution
Fidelity Investments positions itself at the forefront of the crypto ETF revolution, emphasizing the need to safeguard investors' interests in the United States. The filing argues that existing methods for accessing digital assets involve counter-party risk, legal uncertainty, and technical risk.
Confident in securing approval, Fidelity cites a Grayscale versus SEC legal ruling, highlighting the lack of basis for denial as futures tied to BTC had already been approved. Fidelity is a key player in the institutional crypto embrace, having previously filed for a spot Bitcoin ETF in June.
This development coincides with BlackRock's filing for a spot Ether ETF, iShares Ethereum Trust, on Nov. 16. The close timing is notable, considering BlackRock's status as the world's largest asset manager with $9 trillion in assets, while Fidelity is the third largest with $4.2 trillion. Other asset managers are also pursuing spot Bitcoin and Ethereum ETFs.
The SEC is expected to decide on a Bitcoin ETF by January 10, 2024, influencing other pending ETF applications. This decision follows a similar spot Bitcoin application from ARK Invest, submitted in May, preceding BlackRock's influential filing.
DISCLAIMER: The information on this website is provided as general market commentary and does not constitute investment advice. We encourage you to do your own research before investing.