DeFi Reviews
Review Optimism – What is Optimism Layer 2?
52 days ago - Around
7

mins
mins to read
What is Optimism Layer 2? – This is a technology solution that aims to enhance the scalability and efficiency of blockchain networks. It is designed to address the challenges associated with high transaction costs and slow transaction speeds on Layer 1 blockchains.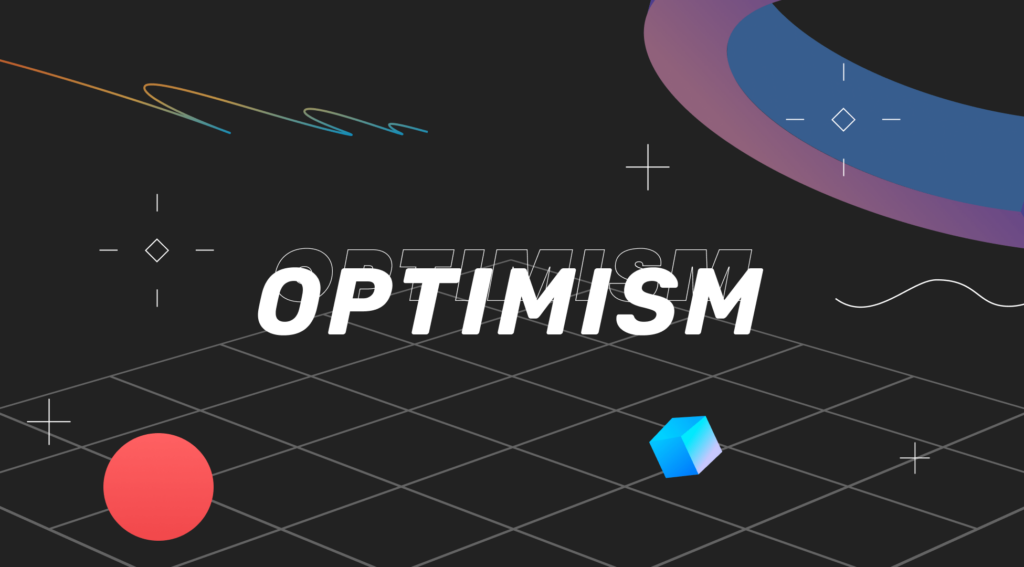 What is Optimism Layer 2?
What is Optimism Layer 2? Optimism is an Ethereum Layer-2 (L2) solution centered on low cost and ease of use. It was first revealed in June 2019, and Optimism's open main net was launched in December 2021. Since Optimism was designed to closely mirror Ethereum, developers can deploy existing contracts on the blockchain in a streamlined manner.
According to Dune Analytics, Optimism's L2 chain holds $692.2m in on-chain value, handles approximately 111,000 transactions per day, and is up to 63 times cheaper in gas fees than Ethereum L1.
As a blockchain built on top of Ethereum Layer 1 (L1), Optimism uses Ethereum's proof-of-work (PoW) consensus method to validate transactions (until Ethereum transitions to a proof-of-stake [PoS] method, scheduled in the second half of 2022).
Outstanding Features
What is the unique selling point?
Optimism's Blockchain has some notable points including:
Transaction Experience: With low latency, gas fees are being reduced by 90 times compared to gas fees on Ethereum currently.
Scalability: Thanks to the OVM, DApps on Ethereum can migrate to Optimism with only a few modifications.
Security: Layer 2 still inherits the strict security level of Layer 1 Ethereum.
Recently, Optimism launched the OP token and announced an airdrop for those who have been involved as early adopters and active users of projects in the Optimism ecosystem.
In addition, last March, Optimism also announced the success of a $150M Series B funding round at a valuation of $1.65B. This funding round was led by two famous names, a16z and Paradigm. Prior to that, the $25M Series A round was also led by a16z.
In the latest version, Optimism has introduced the Optimism Collective. Optimism Collective is a large-scale DAO (Decentralized Autonomous Organization) of digital democratic governance, built to drive the rapid and sustainable growth of a decentralized ecosystem. In the near future, the governance of Optimism will be determined by an association between the Optimism Foundation and members of the Optimism Collective.
Similar to the structure of a National Congress, the Optimism Collective will be governed by two houses: the Citizen's House and the Token House.
Token House: Established when Airdrop #1 was launched, empowering early adopters to participate in voting on protocol updates, and select projects to receive incentives,… The token here is OP.
Citizen's House: The main purpose is to facilitate and manage the process of distributing retroactive public good funding. Citizenship shall be conferred by non-transferable NFTs. More details of Citizen's House will be revealed in the future.
From the ideas above, the OP's economy would have the following flywheel:
Demand for OP Block space: Funding for the OP economy will come from the Optimism network and its block space value. Participating in OP block space provides a sustainable source of revenue.
Sequencer generates revenues: Sequencer here is a node that handles transactions on L2 and posts them to L1. With the same role as miners, the sequencer will receive a portion of the revenue as transaction fees
RetroPGF: Revenue from the sequencer will be redistributed to the community through Retroactive Public Good Funding. It can be understood as funding, rewarding individuals, projects, and communities that build public good with a positive impact, making contributions to the general community. Citizen's House members will vote on the allocation of this capital.
Value to Users and Builders:
Users: Will often receive airdrops from OP, from projects that receive incentives funded by the OP ecosystem and the Retro program.
Builders: Will receive rewards directly from the Retroactive program, and have well-funded tools, education, apps, and infrastructure to build the ecosystem.
Roadmap
In 2021, the project achieved significant milestones, including the successful launch of the Alpha Mainnet at the start of the year, followed by the official Mainnet at the end of the year, the completion of the virtual machine,…
Optimism's focus in 2022 will be on developing the ecosystem, Optimism Collective, and next-generation Fault Proof.
Technical Data
Token Metrics
Token Name: Optimism (OP) Token
Ticker: OP
Blockchain: Optimism
Token Standard: ERC-20
Contract: 0x4200000000000000000000000000000000000042
Token Type: Utility, Governance
Total Supply: Updating.
Circulating Supply: Updating.
Token Allocation
As of 7 June 15:00 BST (+1 UTC), OP was valued at $1.13. Since the token continued to be airdropped at the time of writing, an accurate circulating supply and market capitalization was not available. Token distribution is as follows:
User airdrops: 19% (first 5% released in Airdrop No. 1)
Retroactive public goods funding: 20%
Ecosystem fund: 25%
Investors: 17%
Core contributors: 19%
Token Sale
Optimism launched its OP token on May 31. A total of 231,000 addresses were eligible to claim 214 million OP tokens for free (known as an "airdrop"). That accounts for 5% of the total 4.29 billion supply, meaning 95% of the supply has yet to hit the market. You can track how many users claimed the first airdrop on this Dune Analytics dashboard.
Token Release Schedule
Token Use Case
There is currently little information about the use cases of the OP token; however, according to Optimism's announcement, the OP token is primarily used in Token House for governance purposes such as:
Vote for protocol updates.
Vote for the distribution of incentives for projects as a part of the Governance Fund.
Project funding on Optimism.
Participate in project management with OP Citizens.
Backers
Team
To achieve the above goals, the project established the Optimism Foundation which acts as the steward of the Optimism Collective, runs the experiments, stimulates the ecosystem, then will eventually dissolve, and give the Optimism community complete control.
The Optimism Foundation will be led by Optimism co-founders Jinglan Wang and Ben Jones, together with Eva Beylin (Director of Graph Foundation), Abbey Titcomb (Head of Community of Radicle), and Brian Avello from Maker Foundation.
In addition, Optimism PBC has also been renamed OP Labs PBC, Liam Horne – formerly Head of Engineering for Optimism PBC, will take over as the new CEO of OP Labs PBC.
Partners
The project most recently raised $150 million from a Series B round led by a16z and Paradigm, and the previous funding rounds include:
January 15, 2020, Seed Round ($3.5 million): Paradigm, IDEO Colab Ventures.
February 24, 2021, Series A ($25 million): Andreessen Horowitz, Paradigm, IDEO Colab Ventures.
March 17, 2022, Series B ($150 million): Paradigm, Andreessen Horowitz. The current valuation is $1.65 billion.
Investors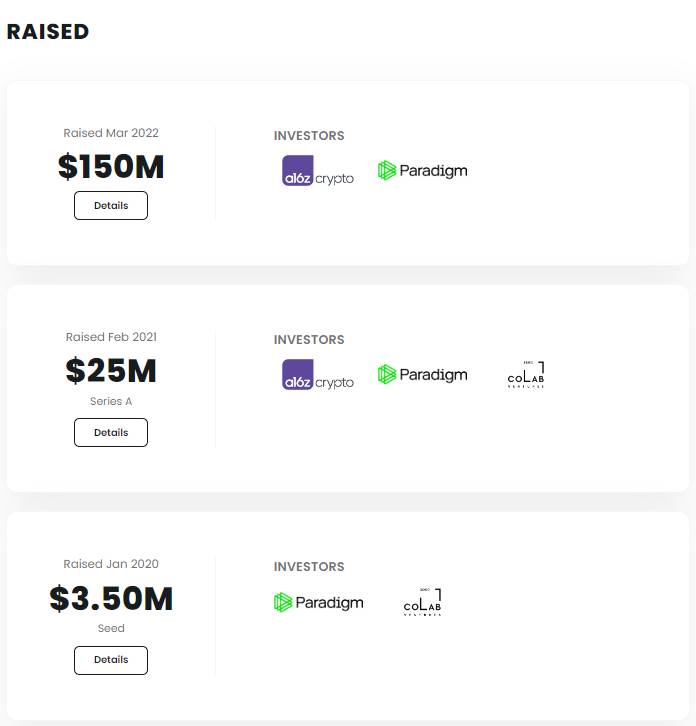 Verdict
The prospect of scaling for Ethereum is positive news for the network and the Dapps on Ethereum. An increase in the number of users would mean more people are holding ETH to transact on the network, and cheaper fees would allow for larger trading volumes on exchanges like Synthetix and Uniswap. The narrative for Ethereum has never been better, through the growth of DeFi, NFTs, EIP1559's slated launch and its upcoming scalability.
Find more information about: What is Optimism Layer 2?
If you have any questions, comments, suggestions, or ideas about the project, please email [email protected].
DISCLAIMER: The Information on this website is provided as general market commentary, and does not constitute investment advice. We encourage you to do your own research before investing.