News
Stablecoin Issuers Advised to Prepare for 2024 EU Rules
149 days ago - Around
2

mins
mins to read
Key Points
European Banking Authority advises stablecoin issuers to comply with new EU crypto regulations.
Stablecoin operators will need to hold a license from a national financial regulator by June 2024 to comply with the regulations.
Issuers must prepare for the new EU crypto regulations to avoid potential disruptions to business models.
According to bloomberg, the European Banking Authority has advised issuers of stablecoins to take immediate measures to comply with new European Union crypto regulations that will come into effect a year from now.
The EBA expects issuers of stablecoins, which are tokens pegged to an asset like the US dollar, to have sound governance and effective risk management in addition to proper arrangements for handling redemptions.
Under the EU's Markets in Cryptoassets (MiCA) regulation, stablecoin operators will be required to hold a license from a national financial regulator in at least one member state by June 2024.
Failure to comply with the new regulations may result in potentially disruptive and sharp business model adjustments at a later stage.
The EBA started the first in a series of consultations on its proposed guidelines, which cover areas such as investing in stablecoin issuers.The guidelines aim to ensure that issuers have proper governance, risk management, and redemption arrangements in place.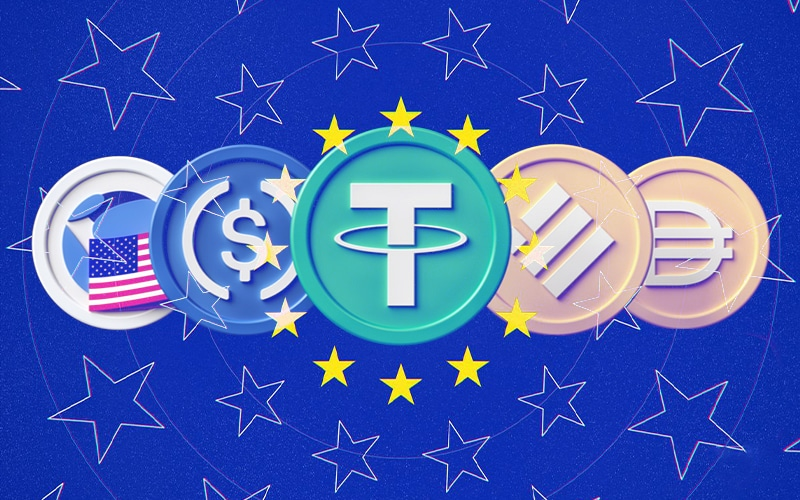 Stablecoins are digital tokens that rely on reserves of assets to maintain a one-to-one redemption value with a less volatile asset like the dollar. There are two types: electronic money tokens and asset-referenced tokens.
Electronic money tokens are backed by reserves denominated in a single currency, while asset-referenced tokens are backed by a basket of different assets, such as crypto-backed DAI.
Issuers should start preparing for the new EU crypto regulations to ensure compliance and avoid potential disruptions to their business models.
DISCLAIMER: The Information on this website is provided as general market commentary and does not constitute investment advice. We encourage you to do your own research before investing.