Key Points:
Scroll introduces "Contribute to Scroll," an open-source repository inviting global contributors to shape its future and integrate with developer tools.
The initiative emphasizes community involvement in driving Ethereum's growth and adoption.
Contributors can actively participate in the program's development and leave their mark on the platform's progress.
Scroll, an EVM-equivalent Layer 2 scaling solution for Ethereum that utilizes ZK technology, is taking a bold step towards fostering open collaboration and community involvement with the introduction of "Contribute to Scroll."

This new initiative revolves around an open-source repository that invites contributors from around the world to shape the future of the platform and integrate it with various developer tools and projects.
Recognizing the pivotal role of open-source contributions in driving innovation and progress, the project aims to harness the power of the community to propel the growth and adoption of Ethereum and its broader ecosystem. With the launch of Contribute to Scroll, individuals are encouraged to suggest ideas, explore open issues, and actively participate in the development of the project's tech stack.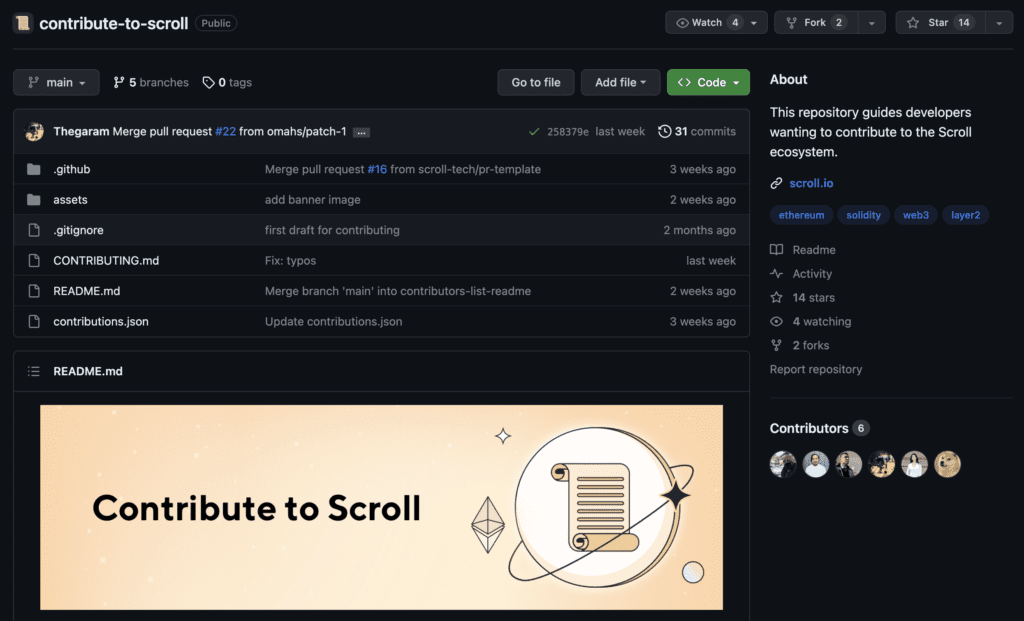 The repository's current focus lies in integrating Scroll into developer tooling and fostering experimental projects called "skunkworks." However, this is just the beginning of the project's ambitious plans. The team has exciting initiatives lined up for the future, promising more avenues for collaboration and innovation.
By accessing the program repository, contributors have the opportunity to leave their mark on the platform's development and contribute to its expansion. Even small contributions, which may require as little as 10 minutes, can make a substantial impact on this progress.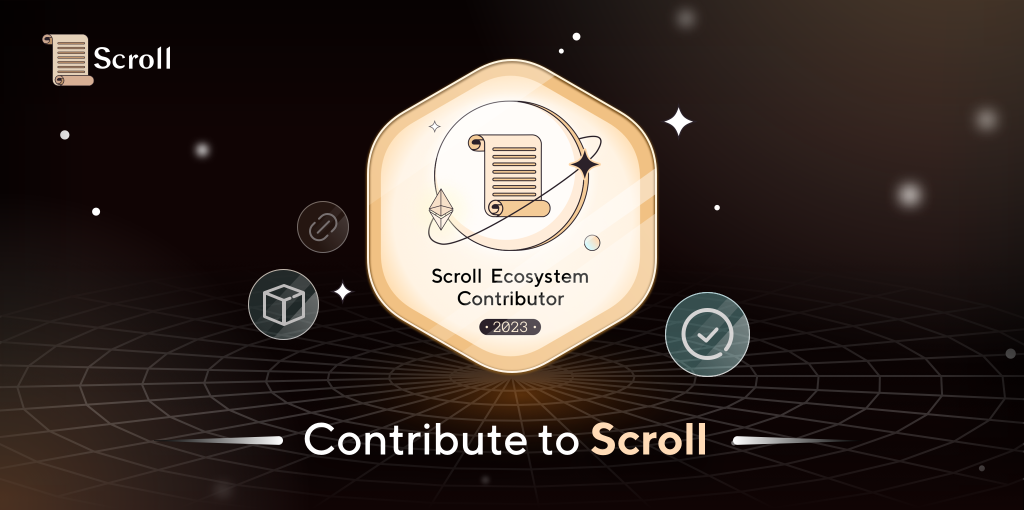 Scroll's commitment to community-driven growth sets a strong precedent within the open-source landscape. With the new program, the platform continues to reinforce its dedication to open collaboration, empowering individuals worldwide to shape the future of Scroll and leave their indelible imprint on the Ethereum ecosystem.
DISCLAIMER: The information on this website is provided as general market commentary and does not constitute investment advice. We encourage you to do your own research before investing.