DeFi
1inch Launches New Beta Version Of Web3 Cloud SaaS Platform
133 days ago - Around
3

mins
mins to read
Key Points:
1inch Labs has launched a beta version of its developer portal, offering Web3 cloud SaaS solutions for building new products in the cryptocurrency space.
The portal provides proven solutions that have been tested in 1inch's own products, along with reliability, high availability, low latency, and well-organized data.
Various APIs are available, including the Swap API, Spot Price API, Balance API, and more, catering to different developer needs.
1inch Labs, a leading DeFi protocol, has unveiled its beta version of the developer portal, a Web3 cloud SaaS platform that offers cutting-edge APIs for building innovative products. The portal aims to provide developers with efficient software solutions to save time, money, and effort in creating Web3 applications. The solutions available on the platform have been thoroughly tested in 1inch's products since 2019.
The developer portal offers several key advantages for developers. First, it provides proven solutions that have been successfully implemented in 1inch's own products, including the 1inch Wallet and the 1inch dApp. The platform also guarantees reliability, with top Web3 players such as MetaMask, TrustWallet, and Ledger already integrating 1inch APIs. Additionally, the beta version ensures high availability with a 99% uptime service level agreement and offers low latency with quick response times.
It also includes a well-organized dashboard with high-quality and reliable data, allowing developers to easily access documentation, advanced request stats, and information on major upgrades. It also provides deep liquidity through the 1inch Swap API, which enables access to multiple liquidity sources on various blockchains. The user-friendly interface enhances the overall experience and facilitates seamless navigation.
Among the SaaS solutions available through the developer portal are the Swap API, which provides price quotes and optimized self-custody swap paths, and the Spot Price API, which delivers real-time spot prices based on liquidity. The Balance API offers accurate information on wallet balances and allowances, while the Token API allows users to search for tokens and obtain reliable information. The platform also includes the Transaction Gateway API, Portfolio API, Orderbook API, and NFT API, each catering to different developer needs.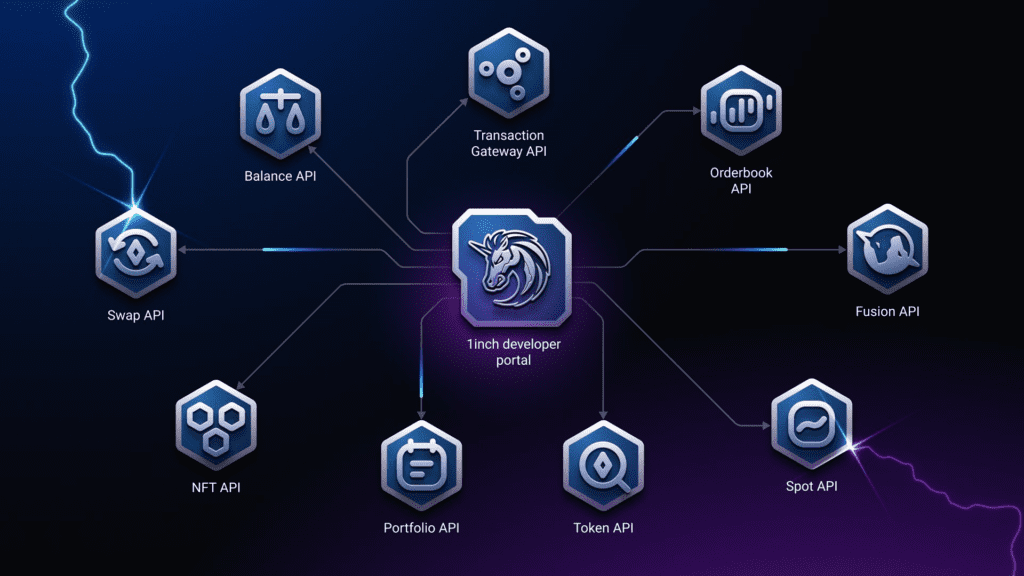 The solutions have two plans: free and enterprise. The free plan is designed for non-profit use cases and enables developers to test the platform's functionalities and build prototypes. The enterprise plan offers higher request capacity and customizable options, making it suitable for both established projects and promising startups. In the future, additional plans with even higher request capacities will be introduced.
By launching this developer portal, 1inch Labs aims to empower developers with the tools and resources necessary to drive innovation in the Web3 ecosystem. With a focus on reliability, efficiency, and flexibility, the beta version seeks to support the growth and development of the decentralized finance space.
DISCLAIMER: The information on this website is provided as general market commentary and does not constitute investment advice. We encourage you to do your own research before investing.