MoneyExpo India 2023: Bringing Leading Forex and Stock Companies
138 days ago - Around
3

mins
mins to read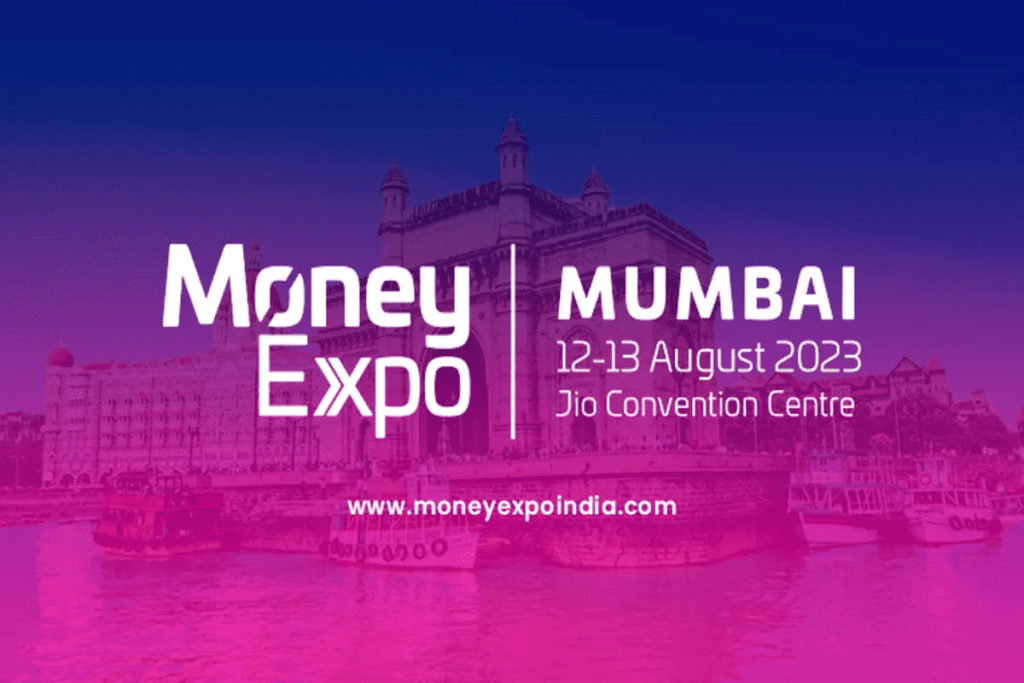 MoneyExpo India 2023, the premier finance event of the year, is delighted to announce the participation of an impressive lineup of both forex and stock companies. Taking place at the prestigious Jio Convention Centre in Mumbai, India, MoneyExpo India 2023 promises to provide attendees with an exceptional platform to explore the latest advancements in the finance industry and connect with industry leaders.
Forex Companies:
Just Markets, Enclave FX, QuickStart24, GODO FX, TNFX, ByBIT, DIFX, RiseFX, Exinitic, B2Broker, Morfin FX, UTIP Technologies, Inzo LLC, Vlado Brokers, RRR CAPITAL, FX Career, PrimeX Broker, TradeFXP, Orbex, WesternFx, and Tradeview Markets, leading forex companies known for their expertise and innovative solutions, will be present at MoneyExpo India 2023. Attendees will have the opportunity to engage with these industry leaders, explore their cutting-edge trading platforms, and gain valuable insights into effective trading strategies. The event aims to empower traders, investors, and finance professionals with the knowledge and tools necessary to navigate the dynamic forex market.
Stock Companies:
MoneyExpo India 2023 is also thrilled to host esteemed stock companies, including Spider Software India, Latin Manharlal Securities Pvt. Ltd, ICICI Securities, Octanom, Dhan, Bazaar Indicator, and Bigul. These industry-leading companies will showcase their extensive expertise, innovative trading platforms, and the latest developments in the stock market. Attendees will gain firsthand exposure to the advancements shaping the stock industry and have the opportunity to engage with experts who can provide valuable insights and guidance.
Exciting Highlights:
In addition to the presence of top forex and stock companies, MoneyExpo India 2023 will offer a diverse range of highlights and activities. Keynote speakers will share their expertise and provide valuable insights into the finance industry's future. Engaging panel discussions and interactive workshops will allow attendees to deepen their knowledge and learn from industry experts. The event will also serve as a platform for product launches, enabling attendees to explore the latest innovations in the finance sector.
Their presence adds immense value to the event, ensuring attendees receive a holistic and insightful experience. We look forward to facilitating fruitful connections, fostering innovation, and contributing to the growth of the finance industry.


Become Sponsor

MoneyExpo India 2023 offers sponsorship opportunities for organizations to showcase their brand to a targeted audience. Sponsors can enhance visibility, network with industry professionals, and establish themselves as finance sector leaders. Various packages include branding, speaking slots, and exclusive networking. Contact [email protected] for more information and packages.

How to Register?
MoneyExpo India 2023 will be held on the 12th &13th of August 2023 at the Jio Convention Centre in Mumbai, India. Registration for the event is now open, and attendees can find more information and secure their spot by visiting the official website at https://moneyexpoindia.com/mumbai .
For media inquiries, please contact:
Anjali Kumari
Marketing Manager
[email protected]
9731104699
About MoneyExpo India: MoneyExpo India is an annual finance event that brings together industry professionals, investors, traders, and enthusiasts to explore the latest trends and advancements in the finance industry. The event provides a platform for knowledge sharing, networking, and discovering cutting-edge solutions from leading companies. MoneyExpo India aims to empower attendees with the information and tools necessary to make informed financial decisions and succeed in the dynamic world of finance.
DISCLAIMER: The information on this website is provided as general market commentary and does not constitute investment advice. We encourage you to do your own research before investing.