NFT
Williams Racing And Kraken Unite To Bring NFT Magic To Formula One
127 days ago - Around
3

mins
mins to read
Key Points:
Williams Racing partners with Kraken, the crypto exchange company, to introduce blue-chip NFTs to Formula One.
Fans get to vote for their favorite NFTs to adorn six Williams Racing cars during the US Grand Prix in October.
Kraken's innovative strategy aims to promote NFT adoption, engage its community, and extend the influence of digital tokens beyond the Web3 world.
In a groundbreaking move for the world of Formula One, Williams Racing has announced an expanded partnership with the crypto exchange giant Kraken.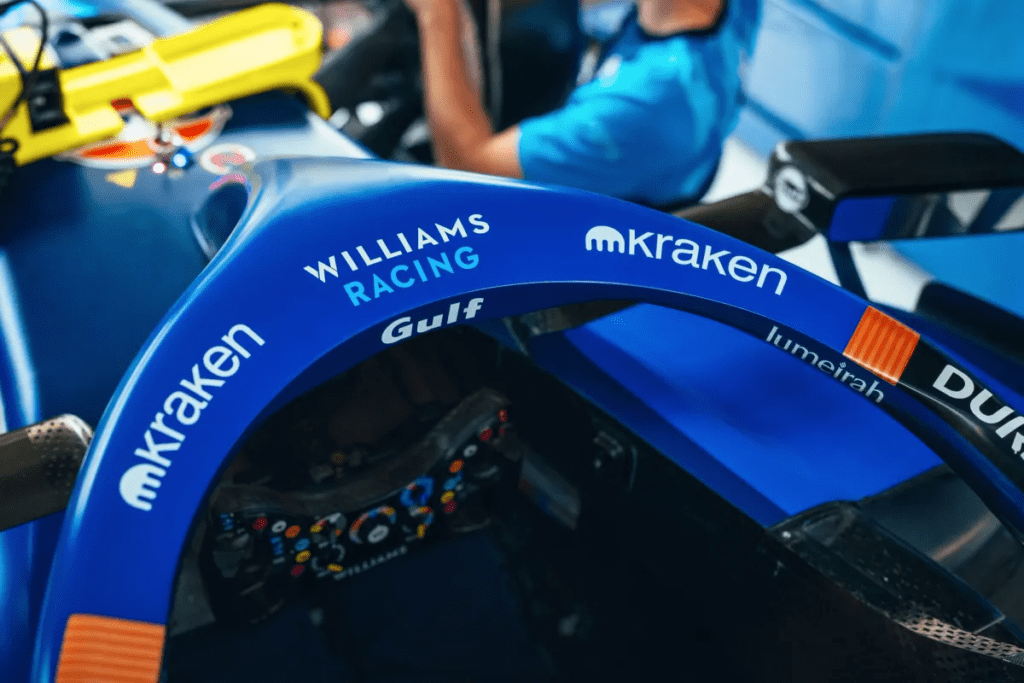 The UK-based F1 racing team is set to introduce blue-chip Non-Fungible Tokens (NFTs) to the sport during the US Grand Prix in October, giving fans an unprecedented role in the design of their cars.
The collaboration will allow fans to submit their favorite NFTs through a crowdsourcing campaign and vote for the characters they wish to see adorned on the Williams Racing cars during the highly anticipated US Grand Prix. This venture marks a significant departure from traditional sponsorships in sports and aims to showcase the real-world value and versatility of NFTs beyond the digital realm.
Kraken's strategy aims to bolster user engagement and collective ownership within its community while promoting the widespread recognition of the cryptocurrency exchange itself. Notably, this isn't the first time Kraken has explored such innovative sponsorships. In the past, they showcased the Bitcoin white paper on Williams' race cars, transforming the high-speed machines into eye-catching mobile billboards.
To participate in the upcoming NFT contest, any NFT holder listed on Kraken's NFT marketplace can submit their tokens starting August 1st until the contest closes on August 18th. Williams and Kraken will then select the top 20 submissions, which will be open for community voting from August 28 to 31.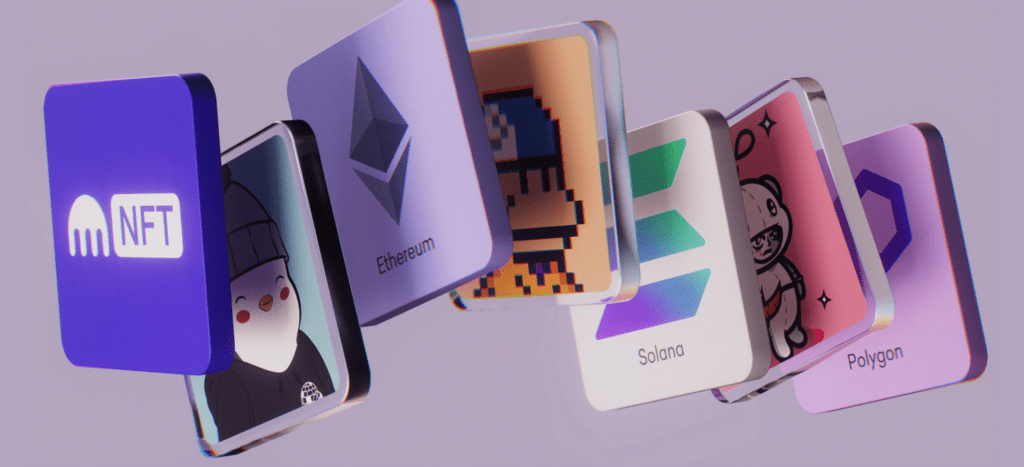 Winners will have the privilege of having their favorite NFTs displayed on two Williams Racing cars during the US Grand Prix. Additionally, team drivers Alex Albon and Logan Sargeant will each select one NFT to feature on the cars, adding a personal touch to the visual spectacle.
This exciting collaboration extends beyond just a one-time event, showcasing the long-term vision of both Kraken and Williams Racing. Kraken has consistently sought to connect with its community, hosting fan meet-ups at various racing events and creating a unique platform for crypto enthusiasts and racing aficionados to engage in discussions about cryptocurrency.
The integration of NFTs into Formula One cars marks an innovative step towards global blockchain-based literacy. By bringing NFTs to one of the world's most popular racing events, Kraken and Williams Racing aim to ignite interest, curiosity, and understanding of digital tokens among racing enthusiasts and beyond.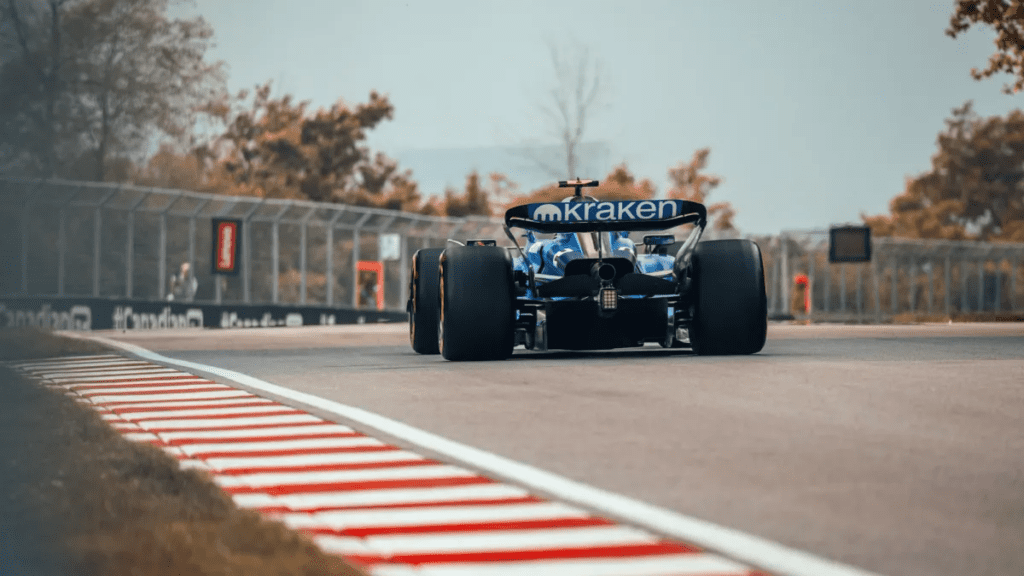 As the regulatory landscape for cryptocurrency exchanges remains uncertain in the US, Kraken's efforts to promote NFTs through this partnership show their commitment to expanding their customer base and driving innovation within the crypto space. With their share of US trading volumes doubling in the previous 18 months, Kraken's momentum shows no signs of slowing down.
DISCLAIMER: The information on this website is provided as general market commentary and does not constitute investment advice. We encourage you to do your own research before investing.