News
Bitget's ETH Staking Now Opens Phase 2 Subscription With Exclusive Rewards
121 days ago - Around
2

mins
mins to read
Key Points:
Phase 1 of Bitget's ETH Staking product sells out within 24 hours, paving the way for Phase 2 subscriptions.
The exchange launches a limited-time event offering new users BGB airdrops based on pledged amounts, with a substantial prize pool of 200,000 BGB.
Bitget's bold simultaneous token listing with MEXC, alongside the soaring performance of the BGB token, highlights the platform's expansion and innovation prowess.
Bitget has now extended the opportunity for investors to earn more through its Ethereum staking service.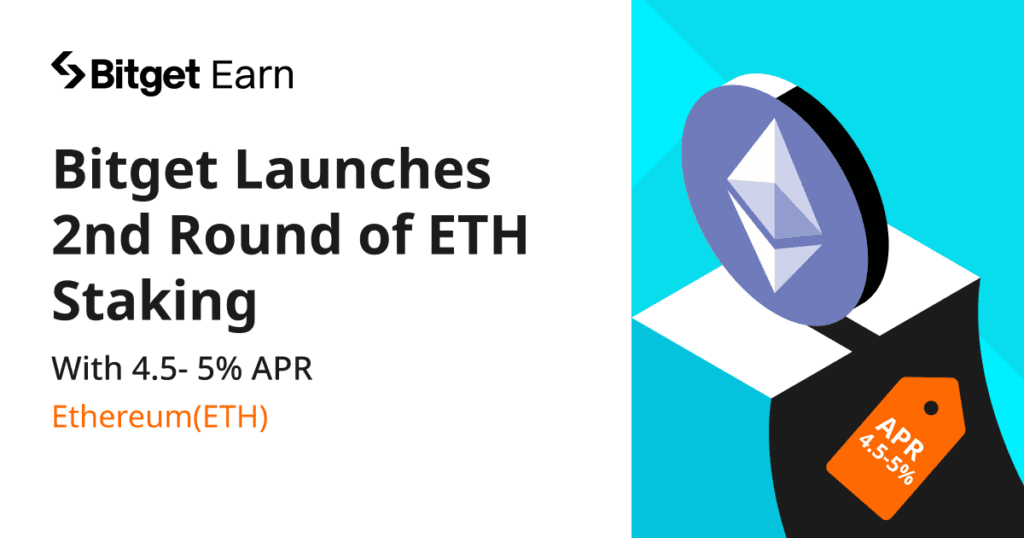 Bitget's ETH Staking product's initial phase saw rapid success, selling out within a mere 24 hours. Now, the second phase subscription channel is open, offering users another chance to participate.
Promising an Annual Percentage Rate (APR) spanning 4.5% to 5%, this product ensures daily settlement and passive income generation. For this subscription period, a maximum of 320 ETH can be subscribed.
Furthermore, Bitget has introduced an exclusive event for new users on the Launchpool platform. Running from August 4 to September 4, newcomers registering during this window will be eligible for BGB airdrops based on their pledged amounts in any launchpool event.
An impressive prize pool totaling 200,000 BGB has been allocated for this purpose.
Bitget Earn, a comprehensive asset management platform under the same umbrella, caters to users seeking professional and high-quality asset management services. Catering to diverse investment needs, the platform offers a spectrum of secure and high-yield financial products.
Investors can choose from these options to augment their earnings according to their unique investment preferences.
A recent strategic development involves Bitget and MEXC, which concurrently listed each other's native platform tokens. This strategic move aims to amplify liquidity and accessibility for these tokens, primarily targeting the Japanese and South Korean markets.
Notably, Bitget's token, BGB, emerged as the top-performing exchange token in Q1 2023, propelled by the platform's expansion successes and innovative features.
DISCLAIMER: The information on this website is provided as general market commentary and does not constitute investment advice. We encourage you to do your own research before investing.