News
US Representative McHenry Praises PayPal's Groundbreaking Stablecoin Launch
121 days ago - Around
2

mins
mins to read
Key Points:
Chairman McHenry supports PayPal's stablecoin launch and its correlation with bipartisan stablecoin regulation.
PayPal introduced PYUSD, a regulated stablecoin pegged to the US dollar, backed by deposits and bills, enabling seamless transfers.
The company's stablecoin entry signals the potential for reshaping consumer payments with regulatory backing and innovative features.
On August 7, Patrick McHenry, the Chairman of the US House of Representatives Financial Services Committee, expressed optimism about PayPal's stablecoin announcement, linking it to the recently passed bipartisan Clarity for Payment Stablecoins Act.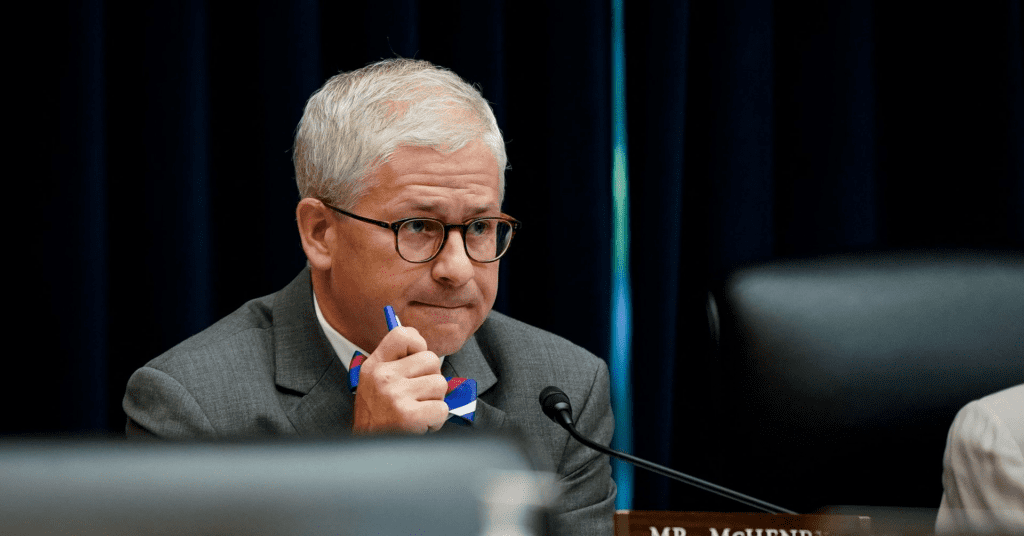 This Act aims to regulate stablecoins by establishing clear guidelines for issuers and providing robust consumer safeguards through a unified federal standard.
McHenry hailed PayPal's move as a positive indicator for the future of stablecoins within a defined regulatory framework.
Stressing the importance of comprehensive digital asset regulation, he emphasized the need for Congress to take action, especially regarding stablecoins.
He acknowledged the influential role of states in regulating digital asset firms and commended successful state models like New York's.
The announcement unveiled the launch of the PYUSD stablecoin, pegged to the US dollar and backed by U.S. dollar deposits and short-term Treasury bills.
This fully regulated stablecoin, issued by Paxos, is set to be a part of the ecosystem, enabling easy transfers within the network and to compatible third-party wallets.
Designed for seamless conversion to US dollars and other cryptocurrencies within the network, PYUSD will empower purchases and is slated to integrate with Venmo, PayPal's renowned payment app.
To ensure transparency, Paxos plans to release monthly reports detailing the assets securing PYUSD, accompanied by a third-party attestation from an accounting firm.
While stablecoins have primarily been utilized for trading purposes, PYUSD's launch hints at their broader potential for consumer payments.
Tether's USDT remains the dominant stablecoin, but PayPal's entry could signal a transformative shift in the landscape. With regulatory backing and tangible utility, stablecoins could soon become more prominent in modern payment systems.
DISCLAIMER: The information on this website is provided as general market commentary and does not constitute investment advice. We encourage you to do your own research before investing.