Analysis
Cardano Is Struggling To Get Out Of The $0.3 Price Zone
116 days ago - Around
2

mins
mins to read
Key Points:
Cardano's price drops alongside the crypto market downturn, testing key supports.
Despite the negativity, ADA sees accumulation by investors, with over 25,000 wallets holding significant tokens.
An active Cardano community and top development rank hint at a potential rebound for ADA.
Cardano (ADA) has experienced a notable price decline in line with the broader crypto market downtrend as bearish pressures continue to dominate the space. The altcoin has seen a drop in its valuation, breaching key support levels, but signs of potential relief may be on the horizon.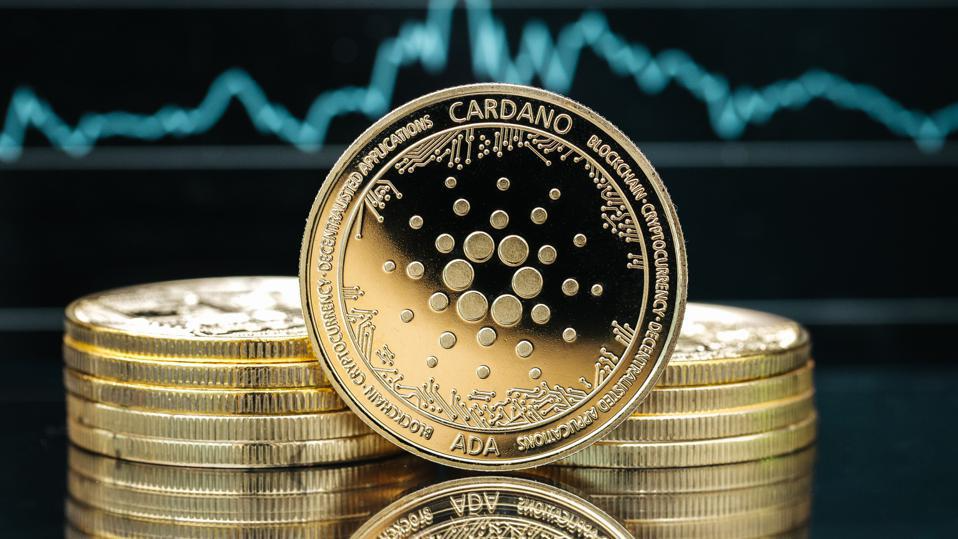 In recent days, Cardano's price witnessed a sharp descent from levels well above $0.3, slipping below the critical $0.3 support level and entering bearish territory akin to Bitcoin and Ethereum.
The price dipped further, reaching below $0.28 and testing the $0.265 support mark, ultimately stabilizing around $0.275. Presently, it hovers around the 23.6% Fibonacci retracement point from the recent downward movement.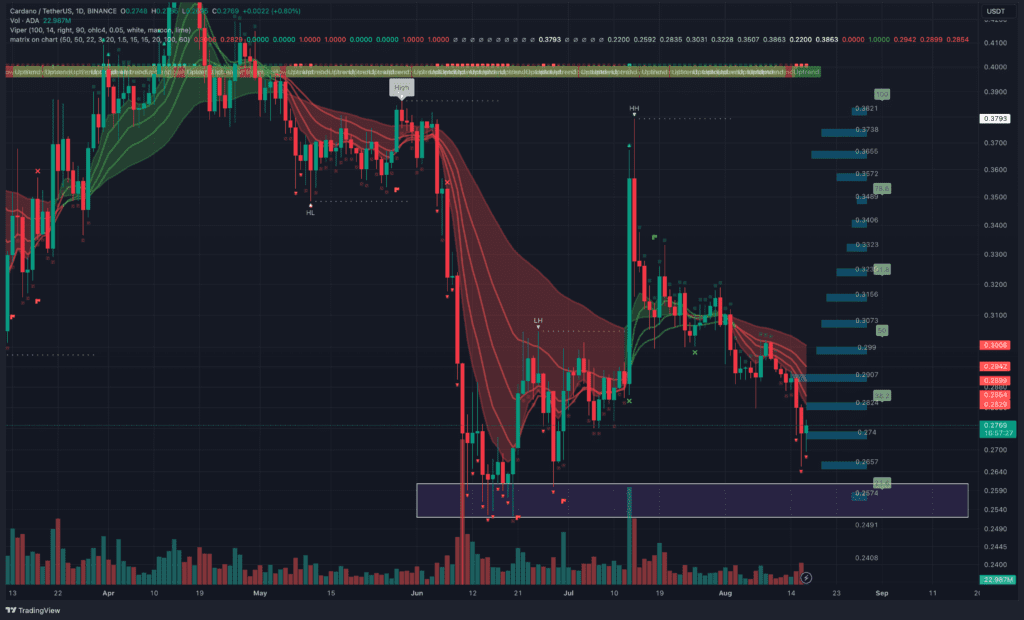 Notably, despite the challenging market conditions, blockchain analytics platform Santiment has revealed that affluent investors are amassing substantial quantities of Cardano. The count of wallets holding 100,000 or more ADA tokens has surged to 25,294, a level not witnessed since April 2022.
This increase in high-volume ADA wallets stands in contrast to the prevailing negative trader sentiment surrounding Cardano. The cryptocurrency has experienced a dip of around 35% since achieving its peak in 2023, four months ago.
In the immediate future, the prospects for ADA remain contingent upon its ability to solidify its existing support base and cross above the 50% Fibonacci threshold or the $0.303 price mark.
A successful maneuver could empower the bulls to drive the price upward. Conversely, if market stagnation persists and ADA hovers below the $0.2834 range, the bears might briefly regain control, pushing the price down once again.
DISCLAIMER: The information on this website is provided as general market commentary and does not constitute investment advice. We encourage you to do your own research before investing.