DeFi
Silo Llama Now Available For Cross-Chain Lending Optimization
106 days ago - Around
2

mins
mins to read
Key Points:
Silo Finance introduces Silo Llama on Ethereum, leveraging crvUSD as an exclusive cross-chain asset.
The novel approach employs risk isolation, granting tokenized assets independent lending markets connected to the crvUSD.
CrvUSD lenders gain the ability to lend against various tokenized assets, insulated from activities in other protocol markets.
In a significant stride towards enhancing decentralized finance, Silo Finance has introduced Silo Llama on the Ethereum mainnet.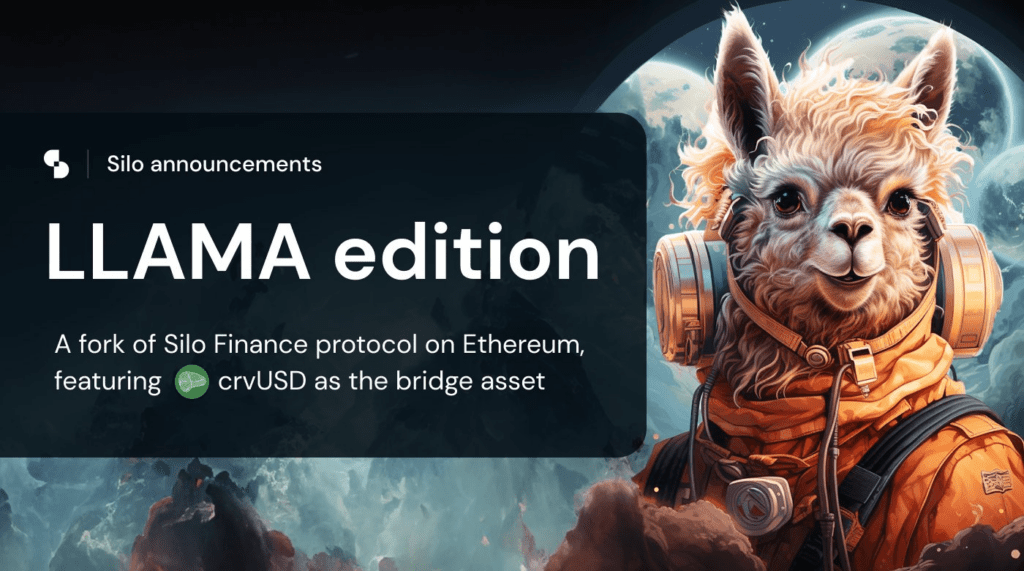 This novel development revolves around the utilization of crvUSD as an exclusive cross-chain asset. Silo Llama emerges with a distinctive risk isolation approach, granting each tokenized asset an independent lending market, intricately paired with crvUSD.
One of the pivotal breakthroughs lies in the capacity of crvUSD lenders to engage in lending activities against any tokenized asset. This groundbreaking system ensures absolute isolation from the activities transpiring in other markets within the protocol.
Silo's debut roster of pools encompasses CRV, LINK, rETH, OHM, YFI, LQTY, USDC, UNI, LDO, cbETH, and SNX.
Silo Llama essentially mirrors the foundational blueprint of the original Silo Finance Protocol, albeit with crvUSD serving as the solitary bridge asset.
This revolutionary bridge asset empowers crvUSD lenders to seamlessly borrow or lend against any token asset safeguarded from external market dynamics.
The implications of Silo Llama are far-reaching, particularly for crvUSD holders. Moreover, Silo Llama goes beyond preserving assets; it offers crvUSD holders a chance to generate lucrative yields.
Participation in the platform's ecosystem can lead to the growth of crvUSD reserves as the dynamics of DeFi come into play. This feature empowers users to not only earn interest but also actively contribute to the growth of their holdings.
DISCLAIMER: The information on this website is provided as general market commentary and does not constitute investment advice. We encourage you to do your own research before investing.