News
G20 Powers Join Forces To Shape The Future Of Cryptocurrency Regulation
89 days ago - Around
2

mins
mins to read
Key Points:
The G20 nations, led by India, are in talks to create a global crypto regulatory framework.
India's Finance Minister emphasized the need for international cooperation in regulating cryptocurrencies.
The FSB and IMF will present a report at the G20 Summit outlining a roadmap for global crypto policy.
In a bid to address the challenges posed by cryptocurrencies, G20 nations, under India's presidency, have initiated talks on the development of a global framework for regulating crypto assets.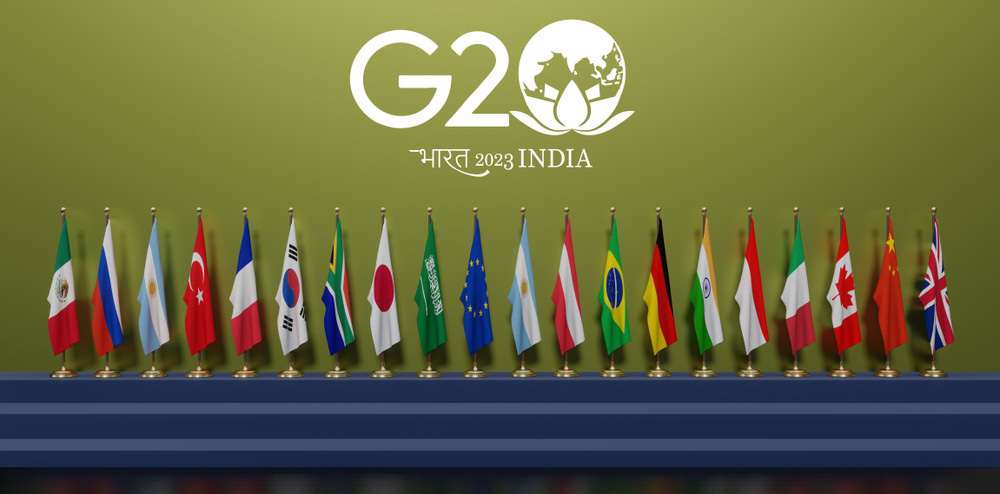 According to Reuters, India's Finance Minister, Nirmala Sitharaman, confirmed this crucial step during an event in Mumbai.
Sitharaman emphasized the necessity of global cooperation in regulating cryptocurrencies, asserting that efficient regulation could only be achieved through collaborative efforts among all countries.
This move signifies that the forthcoming G20 Summit, scheduled for September 9-10, will prominently feature discussions on crypto regulation.
The Financial Stability Board (FSB) and the International Monetary Fund (IMF) are also taking the lead in this endeavor, preparing a joint report to be presented at the G20 summit, Coindesk reported.
The report encompasses a roadmap for implementing policy frameworks related to crypto, with a focus on global coordination, cooperation, and information sharing.
The impetus for this collaborative effort came from India, which currently holds the G20 presidency until December. The need for a comprehensive policy response to the risks associated with cryptocurrencies became evident following recent events.
These incidents underscored the vulnerabilities of the crypto sector and the growing interconnections between cryptocurrencies and the broader financial system.
As the G20 nations come together to address the challenges of crypto regulation, a concerted global effort is underway to establish a framework that can effectively manage the complexities of the crypto landscape.
DISCLAIMER: The information on this website is provided as general market commentary and does not constitute investment advice. We encourage you to do your own research before investing.