News
PancakeSwap Unveils Bold Plan To Ignite CAKE Token Growth
87 days ago - Around
2

mins
mins to read
Key Points:
PancakeSwap proposes CAKE token reward adjustments for sustainability.
Daily CAKE token burns will increase by approximately 1,650.
Other farms are unaffected, ensuring liquidity and APR stability.
PancakeSwap, a leading decentralized exchange (DEX) and yield farming platform, has unveiled a proposal for adjustments to farm rewards on the BNB Chain v3 and Aptos networks.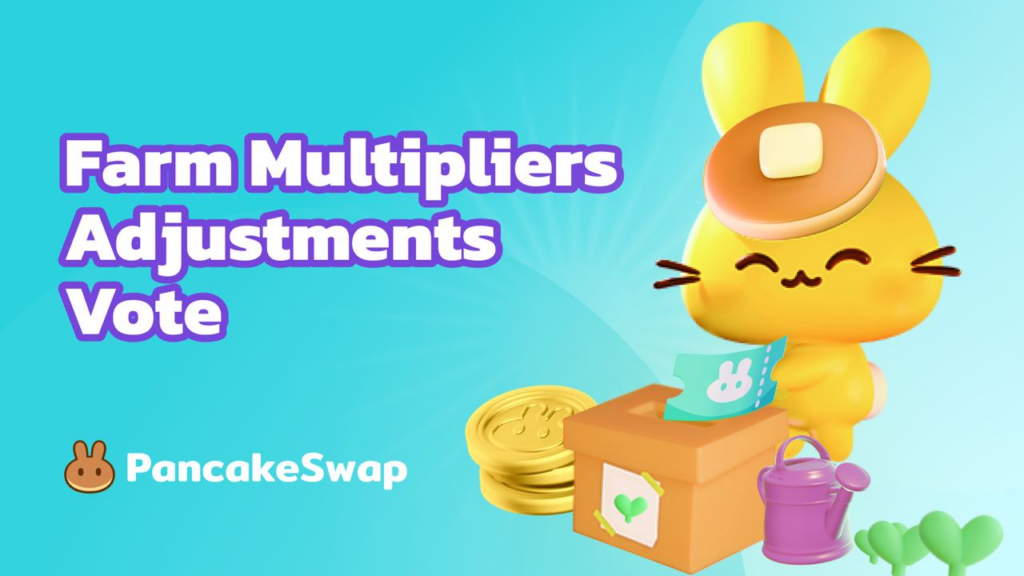 This move is part of their ongoing efforts to enhance the sustainability of the CAKE token ecosystem.
The proposal aims to optimize CAKE token rewards while gradually reducing overall CAKE emissions. By doing so, PancakeSwap intends to maintain ample liquidity for users, ensuring a smooth trading experience while contributing more CAKE tokens to the weekly burn process.
In the previous round of adjustments to farm rewards, PancakeSwap successfully increased the daily CAKE burn by approximately 1,440 tokens, with minimal impact on trading volumes.
Building on this success, the new proposal seeks to further reduce emissions at specific farms. This adjustment is expected to increase the daily CAKE burn by approximately 1,650 tokens.
These strategic optimizations are set to accumulate over the following months, enhancing the efficiency of CAKE distribution across farms. The objective is to direct CAKE rewards towards the most promising and high-growth farms, expediting the path toward achieving "ultrasound CAKE."
It's worth noting that these proposed changes will only impact select farms, while all other BNB Chain v3 and Aptos farms will continue to receive their existing rewards.
PancakeSwap assures users that even with these adjustments, the affected farms will maintain healthy levels of liquidity, trading volume, and APR (Annual Percentage Rate).
PancakeSwap's commitment to fine-tuning its rewards system demonstrates its dedication to creating a sustainable and rewarding environment for CAKE token holders and liquidity providers. Users and stakeholders are encouraged to stay tuned for further updates as this proposal progresses.
DISCLAIMER: The information on this website is provided as general market commentary and does not constitute investment advice. We encourage you to do your own research before investing.