Press freedoms are under attack around the world. For authentic journalism to thrive, it is necessary to create new incentives for content production and eliminate the erosion of journalistic integrity through commercial and political forces as much as possible. Therefore, blockchain technology is emerging to offer solutions to protect journalism. 
CJournal is about to open a new age for independent journalism. CJournal aspire to build a decentralized journalism platform, where anyone can become a publisher and all media professionals can operate independently of traditional media platforms and capital to publish authentic, objective, and accurate news. This ambition is supported by smart contracts, as it enables the news world to return to a value-driven approach to journalism.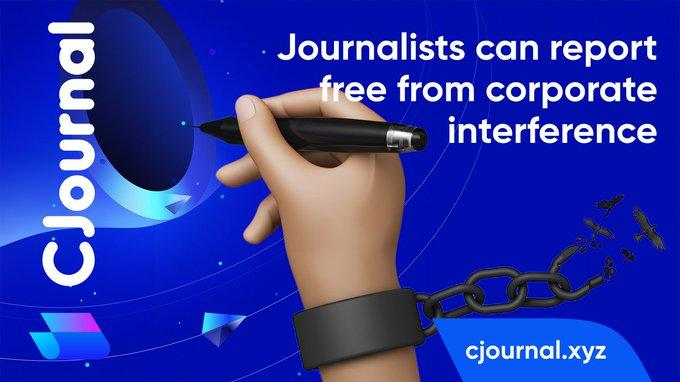 In CJournal, authors will have the freedom and independence to write about what truly matters to them. Decentralized blockchain technology can be used to manage many aspects of the media and offer access for every user on the blockchain to all platform information. As a result, the distribution of advertising, copyright protection and payment of authors is more open, accurate and direct. In this new model, the value of journalism becomes the most important factor for media organizations or individuals to consider making profits.
To encourage more readers to join the ecosystem, CJournal applys a Read to Earn system that offers users rewards after reading and reviewing articles. The read to earn scheme is a strong incentive for people nowadays to read more and empower themselves in this web 3.0 era. In CJournal, a platform full of first-hand authentic, objective, and accurate blockchain news, users can understand the latest cryptocurrency trends.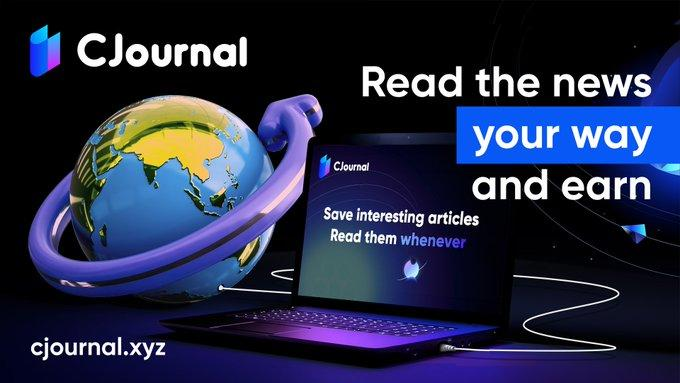 At the same time, CJournal's algorithm can sort through users feeds and highlights, and can come up with most significant topics, events, and trends based on users' personal interests. The personalized news feed feature can on the other hand allow users to personalize their news feed based on their interests, sources, and location.
Being ambitious, CJournal is working on more functions, such as top stories, the most important crypto news of the day and ranks by popularity; full-coverage view, a comprehensive view of all news coverage for a specific topic, including articles, videos, and photos from multiple sources; and highlight extraction, highlights and notes from articles to in a easier-to-read form, etc.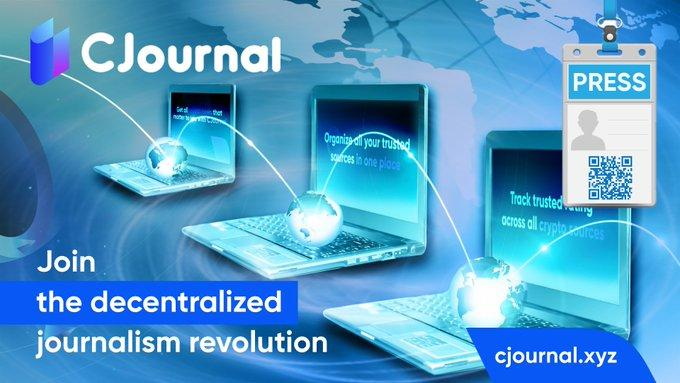 Although blockchain's application in journalism is still in its experimental phase, CJournal is starting a great trail. Currently, there are about 500 daily active users/addresses and over 10, 000 daily trust ratings, and the number is still increasing, proving the strong potential of the application. CJournal, with its innovation and strong technology support, is starting a revolution in the decentralized journalism space.
DISCLAIMER: The information on this website is provided as general market commentary and does not constitute investment advice. We encourage you to DYOR before investing.