Key Points:
Shiba Inu (SHIB) is expected to continue its decline throughout September 2023, with a recent drop in the burn rate despite efforts to expand its ecosystem.
SHIB's price has fallen from a significant support level to $0.000007, signaling a bearish trend supported by both weekly and daily indicators.
At the time of writing, SHIB trades at $0.0000072, with no substantial resistance levels in sight, and its future remains uncertain despite the earlier launch of Shibarium.
Shiba Inu (SHIB) is set to extend its downward trajectory throughout September 2023. In recent months, the SHIB community has been diligently expanding its ecosystem, aiming to move beyond its memecoin origins by introducing various tokens with distinct purposes.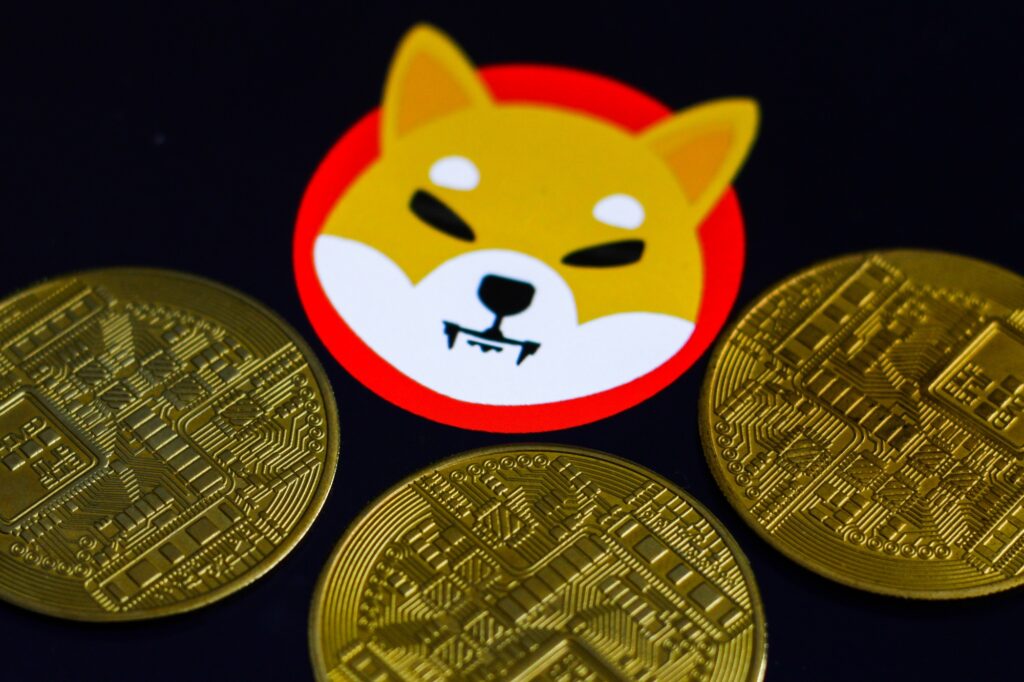 Shibburn, a platform monitoring Shiba Inu's tokenomics metrics, reports a 19.74% drop in the burn rate within the last 24 hours. To date, 410,659,181,001,629 tokens have been burned from the initial supply. Despite these efforts, SHIB's current performance cannot prevent a price decrease.
SHIB's price has slid from a crucial horizontal support level to $0.000007, indicating a likely long-term bearish trend. Both weekly and daily indicators suggest a bearish sentiment, supporting further declines towards the next nearest support level. Since its mid-August peak at $0.000011, SHIB has seen a more than 35% decrease.
Currently trading at $0.0000072, SHIB's nearest price support sits at $0.000007, with no significant resistance levels evident, as the price continues to trend downwards.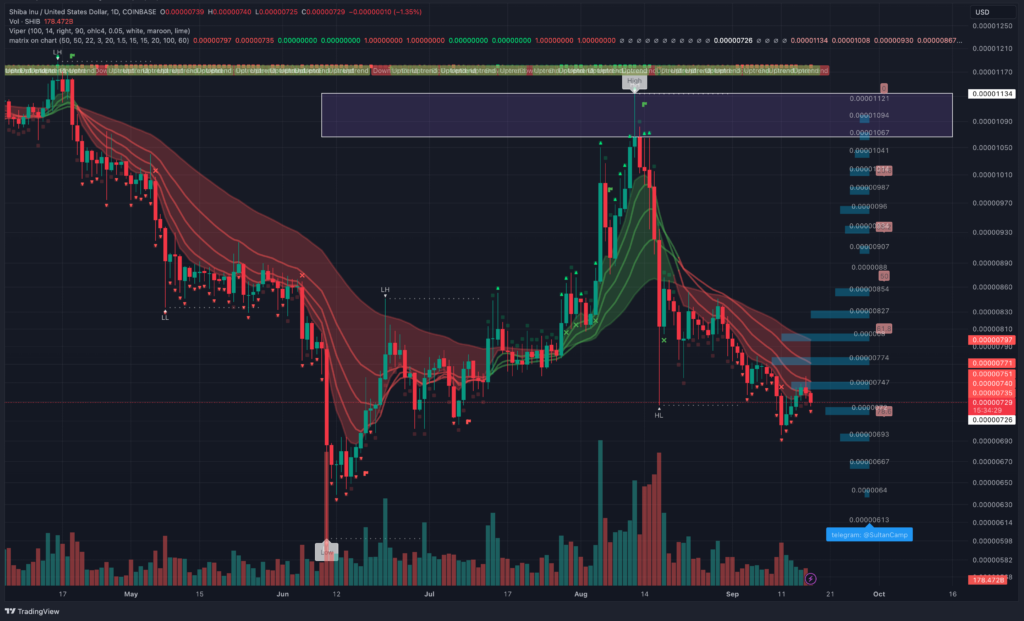 The future direction of Shiba Inu remains uncertain, with the possibility of the token consolidating at its current price point. Despite the highly anticipated Shibarium launch earlier this year, it failed to provide a significant boost to SHIB's price. The bearish sentiment that has prevailed since February continues to weigh on the token's prospects.
DISCLAIMER: The information on this website is provided as general market commentary and does not constitute investment advice. We encourage you to do your own research before investing.