Key Points:
Canto, a Layer 1 blockchain, is transitioning to an Ethereum Layer 2 with zero-knowledge proofs, partnering with Polygon for this transformation to focus on real-world assets.
Implements zero-knowledge proofs for greater decentralization.
This shift follows a trend of Layer 1 blockchains moving to Ethereum Layer 2 solutions
Canto, a Layer 1 blockchain, is undergoing a significant transformation as it shifts its focus towards real-world assets. The project, initially launched in 2022 as a permissionless general-purpose blockchain, is now migrating to a zero-knowledge Layer 2 solution on Ethereum, with the assistance of the Polygon Chain Development Kit (CDK).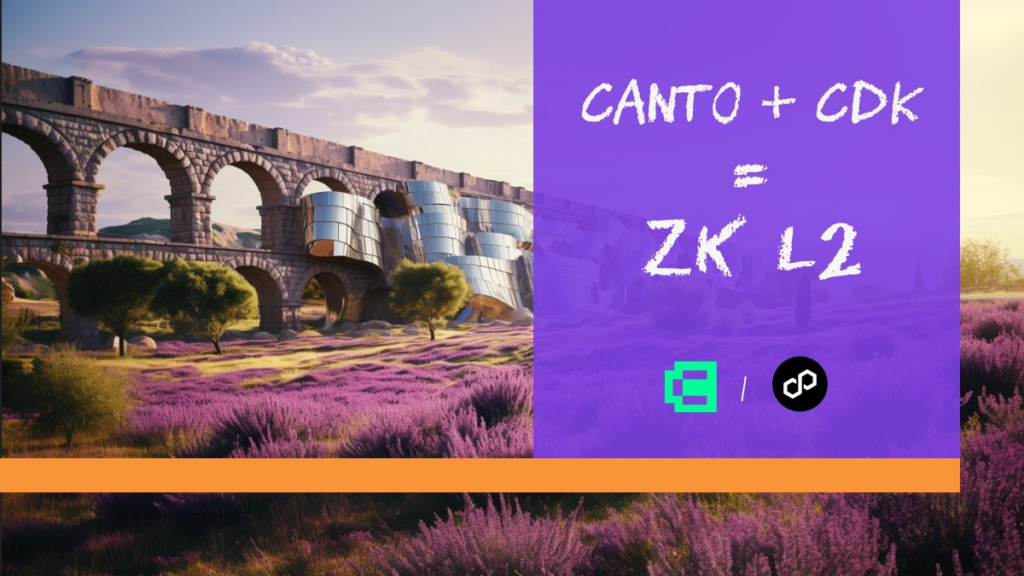 This move to Ethereum Layer 2 marks a strategic pivot for Canto, with the aim of enhancing decentralized finance and real-world asset adoption at the application layer. By leveraging zero-knowledge proofs, Canto intends to provide users with greater decentralization and trustlessness when bridging assets.
The implementation of Plonky2 ZK proofs will be a key aspect of this transition. Importantly, Canto's existing proof-of-stake validators will remain in place for decentralized ordering, ensuring a seamless transition for validators and stakers.
Canto is collaborating closely with Polygon, a prominent Ethereum scaling developer, to facilitate this migration. Polygon's Chain Development Kit (CDK) serves as the foundation for the revamped Canto blockchain, offering a versatile set of tools to build and design ZK chains tailored to specific community requirements.
The Polygon CDK is recognized for its permissionless and open-source nature, enabling developers to create high-speed, feature-rich networks that remain interoperable with the Ethereum ecosystem.
This strategic move follows a broader trend in the blockchain space, with several Layer 1 projects, including Celo, making similar shifts to Ethereum Layer 2 solutions in pursuit of enhanced scalability and functionality.
DISCLAIMER: The information on this website is provided as general market commentary and does not constitute investment advice. We encourage you to do your own research before investing.