News
MicroStrategy Bitcoin Profit Soars To $614 Million
36 days ago - Around
2

mins
mins to read
Key Points:
MicroStrategy's Bitcoin holdings have turned profitable, with paper profits of approximately $614 million.
MicroStrategy purchased Bitcoin at an average cost of $29,870 per coin.
MicroStrategy Bitcoin Profit is now at around $614 million in paper profits, with an average cost of $29,870 per coin as BTC sees significant surge.
MicroStrategy made a strategic move in August 2020 by investing in Bitcoin. The company has since become one of the largest institutional holders of the cryptocurrency, with its holdings now worth over $5.36 billion. As of October 24th, MicroStrategy held 158,245 BTC, which were purchased at an average cost of $29,870 per coin, and have now become profitable again after a period of decline.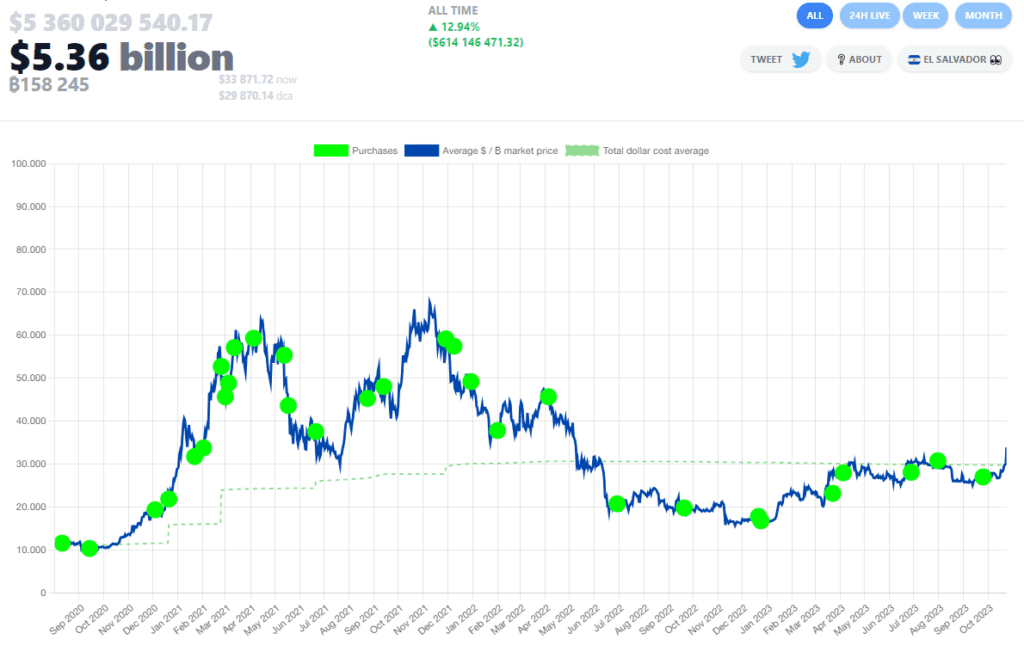 MicroStrategy's Bitcoin investment has been profitable, with the firm now up at least $614 per coin. The gain is due to the recent surge in the price of Bitcoin, which has broken through the $33,000 mark. The company's paper profits from its Bitcoin holdings have soared to approximately $614 million, an increase of about 13% from the original investment.
MicroStrategy Bitcoin Profit Is Growing
MicroStrategy's approach to Bitcoin investment is unique, as the company has raised funds to purchase the cryptocurrency multiple times. In 2023, the company acquired 5,444 BTC by raising an equivalent amount of capital, following the approach that saw the company buy about 12,333 BTC by raising funds earlier this year. This strategy has allowed MicroStrategy to acquire more Bitcoin while maintaining its liquidity and balance sheet.
The co-founder and chairman of MicroStrategy, Michael Saylor, has been a vocal advocate of Bitcoin as a store of value. He has shared data demonstrating Bitcoin's outperformance compared to traditional assets since the company adopted its cryptocurrency-buying strategy. Saylor has also been open about his belief that Bitcoin is a hedge against inflation, and he plans to continue investing in the cryptocurrency in the long term.
DISCLAIMER: The Information on this website is provided as general market commentary and does not constitute investment advice. We encourage you to do your own research before investing.