Celestia Mainnet Beta Is Now Live After 60 Million TIA Token Airdrop
41 days ago - Around
2

mins
mins to read
Key Points:
Celestia mainnet beta, Lemon Mint, debuts with innovative DAS technology for data availability.
TIA token to be listed on Binance, Bybit, KuCoin, and Osmosis.
Developers can explore modular blockchain possibilities, with planned upgrades for enhanced performance.
Celestia, the pioneering modular blockchain network, has successfully deployed its mainnet beta, codenamed "Lemon Mint."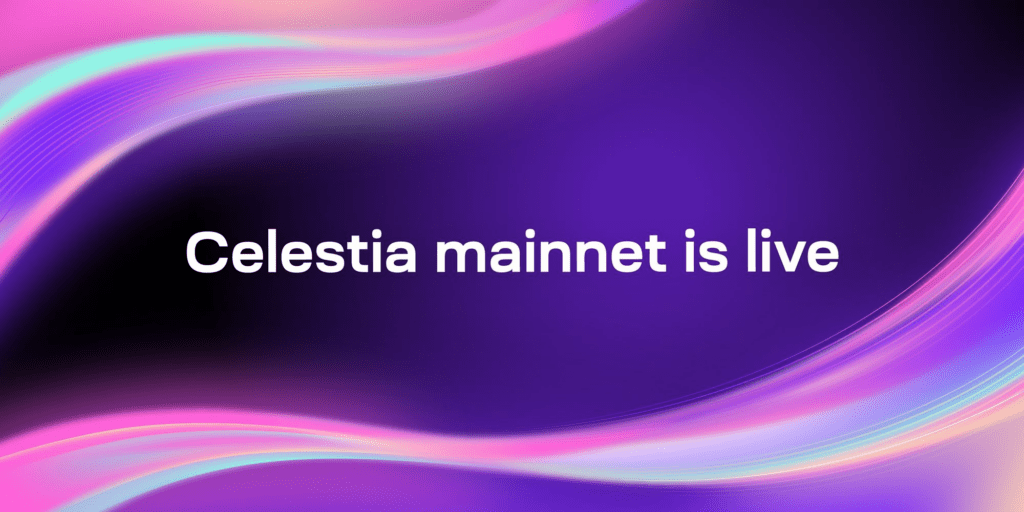 Celestia Mainnet Beta Unveils Cutting-Edge Data Availability Tech
This release introduces a game-changing data availability technology known as Data Availability Sampling (DAS). Celestia Mainnet Beta will enable rollups and other modular chains to leverage Celestia for data availability and consensus.
One significant development accompanying this milestone is the listing of Celestia's native token, TIA, on both centralized and decentralized exchanges. TIA will be available for trading on platforms such as Binance, Bybit, KuCoin, and Osmosis, making it accessible to a broader user base.
The concept of DAS revolutionizes how blockchain nodes verify data availability without the need to download the entire dataset for a specific block. This concept was originally introduced in the "LazyLedger" whitepaper four years ago, and Celestia is now implementing it on its platform.
Celestia Mainnet Beta, Lemon Mint, represents the debut of the first modular data availability network. However, Celestia is not embarking on this modular era alone; a thriving ecosystem is evolving to contribute new components to the modular stack.
TIA Token Expansion and Developer Opportunities in Modular Blockchain
Developers now have the opportunity to explore and create novel applications enabled by abundant blobspace, including onchain gaming. Users within the ecosystem can actively participate by staking TIA with a validator or running a light node, all with just a few simple clicks.
It's worth noting that Celestia Mainnet Beta is in its early and experimental stage, introducing ambitious new technologies. As with any cutting-edge venture, occasional instability or reduced performance may occur. Future upgrades will follow scheduled hard forks via the CIP process, allowing validators to adopt "rolling upgrades" ahead of predetermined block heights.
DISCLAIMER: The information on this website is provided as general market commentary and does not constitute investment advice. We encourage you to do your own research before investing.