News
Kronos Research Breach Halts Transactions, $25M WOO Network Loss!
16 days ago - Around
2

mins
mins to read
Key Points:
Kronos Research faces breach, $25M loss on WOO network revealed!
API key unauthorized access forces transaction suspension; WOO network ensures user position safety.
ZachXBT reports loss exceeding $25 million (12,800 ETH) amidst security breach.
Kronos Research recently announced a security breach via Twitter, revealing that certain API keys had been illicitly accessed without authorization (WOO Network loss).
As a precautionary measure, all transactions were promptly suspended to mitigate potential risks to users' positions.
The tweet sent shockwaves through the crypto community, highlighting the persistent challenges faced by platforms in safeguarding digital assets. Kronos Research, known for its role as a liquidity provider, emphasized the importance of immediate action to address the security lapse and protect users' funds.
In response to the breach, WOO Network, the platform where Kronos Research operates, issued a statement confirming the suspension of all transactions. The decision was framed as a proactive step to ensure the safety of users' positions and prevent further unauthorized activities. The temporary suspension aimed to give the platform's security protocols the necessary time to investigate and address the breach comprehensively.
ZachXBT's Revelation – Loss Surpasses $25M in Wake of Security Debacle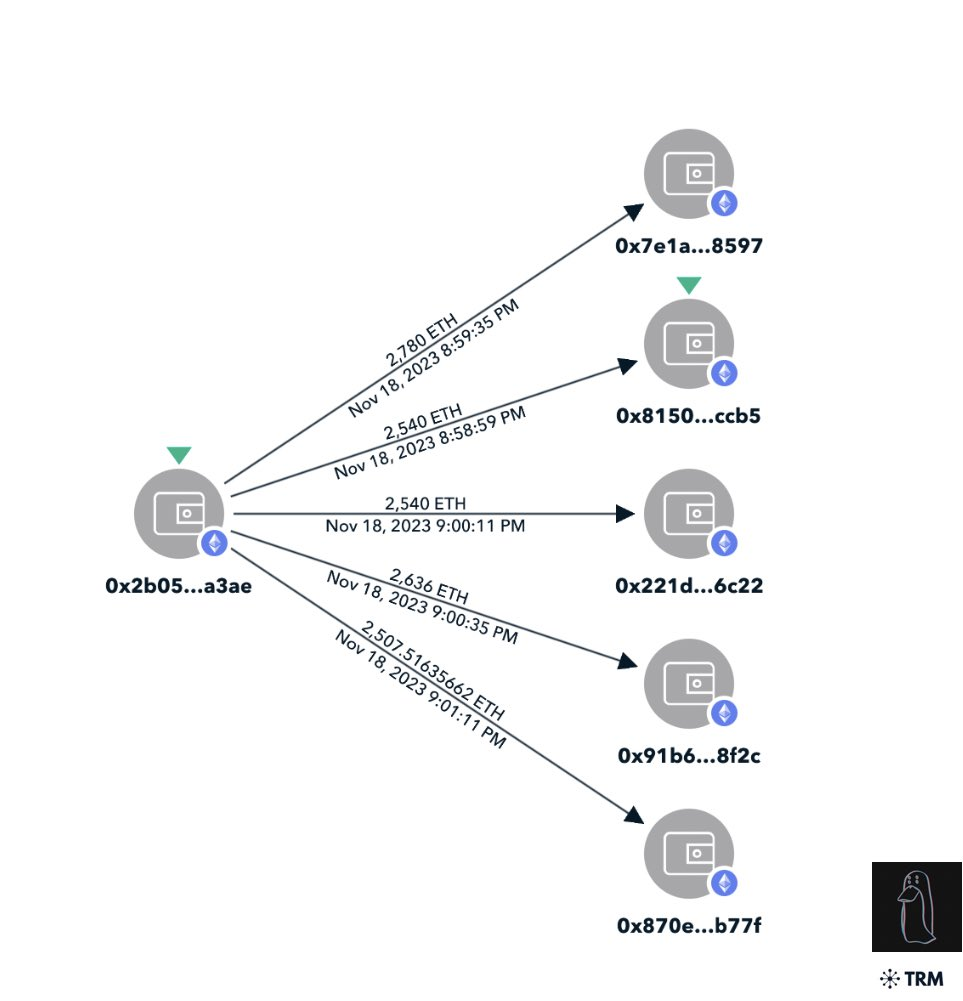 Following the security measures taken by WOO Network, transactions were eventually resumed, marking a critical step toward restoring normalcy within the platform. However, the incident did not unfold without financial repercussions. Noted crypto commentator ZachXBT entered the conversation, revealing that the financial toll of the breach exceeded a staggering $25 million, equivalent to 12,800 ETH.
The substantial loss reported by ZachXBT underscores the severity of the security breach and its tangible impact on users and the broader crypto ecosystem. As the community grapples with the aftermath, discussions around enhancing security protocols, implementing stricter access controls, and fortifying platforms against potential breaches are likely to gain prominence.
The Kronos Research breach serves as a stark reminder of the continuous need for vigilance in the crypto space, urging industry participants to remain proactive in addressing security vulnerabilities and fortifying their defenses against evolving threats.
DISCLAIMER: The information on this website is provided as general market commentary and does not constitute investment advice. We encourage you to do your own research before investing.