Bitcoin
Bitcoin Bulls at City Hall: Meet America's Crypto Mayor
747 days ago - Around
6

mins
mins to read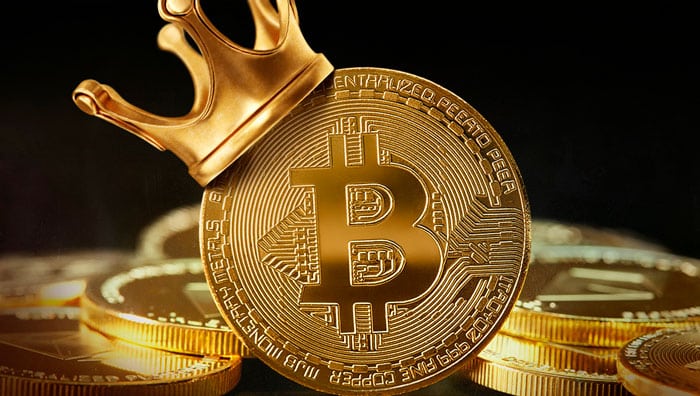 Towards the end of 2021, Bitcoin (BTC) has had a tumultuous ride this year, with dramatic price movements that have caused the pioneering cryptocurrency to hit all-time highs only to be reversed. Now Bitcoin is back and stronger than ever and recently even surpassed its all-time high.
Bitcoin's market price volatility aside, it seems that some politicians have recognized BTC's potential, with a wave of mayors across the United States expressing an optimistic view.
From Florida to New York, there seems to be a growing trend in favor of BTC adoption among politicians, especially the city's mayors.
Here are some of the US mayors who have expressed their optimistic views on the leading cryptocurrency.
New York City Mayor Eric Adams elected
Mayors across the US have been promoting the adoption of digital assets, including New York City's newly elected Mayor Eric Adams, who has pledged that he will receive three salaries, his first salary in bitcoin. Adams's move came in response to the announcement made by the Miami Mayor two days earlier that he revealed his plans to accept his next paycheck entirely in Bitcoin.
Adams, a former cop known for being tough on crime, said in a tweet, "New York is where we always get big, so I'll take my first THREE coins in bitcoin."
Adam further tweeted that "NYC will become the hub of the crypto industry and other fast-growing, innovative industries."
The newly elected mayor also spoke to Bloomberg and said he would "see what is preventing BTC and crypto from growing in our city".
Mayor-elect Adams has been a bitcoin cop for quite some time, having previously promised to turn New York City into a bitcoin hub. Adams has also suggested that schools include cryptocurrency and blockchain technology in their curriculum.
Mayor of Miami, Francis Suarez
Since his election, Adams has argued with Miami Mayor Francis Suarez over who the bigger Bitcoin bull is. Suarez, who has been re-elected as Mayor of Miami for another term since 2017, also announced in a tweet that he will receive his next "100% Bitcoin" salary.
As part of Miami's plan to become the crypto capital of the United States, Suarez said the city plans to issue a digital wallet for its citizens to use to raise funds. Bitcoin benefits from the city's crypto vault.
While some reports say U.S. law prohibits certain states from holding volatile assets, the Mayor of Miami remains adamant, stating that his top priority is running the city without taxes. Suarez previously mentioned that he wants to pay city workers in crypto.
Cool Valley, Missouri's Mayor Jayson Stewart
In the small town of Great Valley, Missouri, Mayor Jayson Stewart has announced that he will be giving up to $ 1,000 in Bitcoin to every resident in response to the increasing adoption of cryptocurrencies.
The environmentalist mayor believes BTC can add to the city's wealth by setting up Bitcoin mining facilities and other related activities. Stewart also believes that bitcoin education is key to greater wealth and prosperity in the area and hopes to see a bitcoin-friendly bank in town one day.
In an interview with Cointelegraph, Stewart said, "It's mostly about correcting the mistakes of the past financial system. We used to have no access to this amazing technology that we have today when it comes to our financial system and store of value. "
Much like the Mayor of Miami, Stewart plans to give away Bitcoin to people in the Neat Valley.
The Mayor of Missouri has been a bitcoin investor since 2015 when he worked for a tech startup serving high net worth clients and making his salary in bitcoin.
Jackson, Tennessee Mayor Scott Conger
In a wave of US cities nearing the adoption of BTC, the city of Jackson, Tennessee is not one of the cities to be left behind. Believing that BTC is the only solution to address the devaluation of the U.S. dollar and inflation that is now ripping through the global economy, the city's mayor, Scott Conger, has announced that the blockchain task force will conduct a study will conduct potential methods to enable the payment of property taxes in the city with Bitcoin.
Mid-July, Conger tweeted: "Why do we accept inflation? Why are we not demanding more from our federal government? 6.3% in 2 years. 172.8% of my life. Every year our dollars are worth less. There is no rest. There is only one solution for this .. #Bitcoin. "
Similar to other mayors, Conger has expressed an interest in exploring options where city employees receive their salaries in cryptocurrency. The mayor also plans to roll out bitcoin mining operations and add BTC to the city's balance sheet. In addition to BTC, Conger has also hinted at Ether (Ether) and Litecoin (LTC) as potential means of payment in the city's financial operations.
Tampa, Florida Mayor Jane Castor
Tampa Mayor Jane Castor has also joined the battle of mayors in cities across the US that are bullish on Bitcoin. Just days after the Mayor of Miami Suarez announced his plan to receive a BTC salary, Castor followed suit.
Castor made the announcement on day two of the Florida Bitcoin and Blockchain Summit, held at the Amalie Arena in downtown Tampa.
Proud to host Florida #Bitcoin & #Blockchain Peak here in @CityofTampawhere we encourage innovation and embrace new technologies. pic.twitter.com/3ig7L5u1bd

– Jane Castor (@JaneCastor) November 5, 2021
Develop emotional optimism
In addition to US Mayors adopting BTC and blockchain technology, other leading companies nationally and globally are also beginning to see the benefits of BTC and cryptocurrencies. For example, U.S. Representatives Tom Emmer and Darren Soto sent a letter to the Securities and Exchange Commission in a call for approval of a Bitcoin ETF in the U.S. that many viewers believe may indicate the bullish direction of the coin for the BTC and crypto legitimation.
Even the traditional financial institutions that once lowered the price of BTC  are beginning to realize that cryptocurrencies and blockchain technology are seen as ready to make revolutionary changes in the financial industry. For example, the executive director of the United States' financial institution recently stated that blockchain and cryptocurrencies can make banks run better.
In Australia, the Commonwealth Financial Institution – one of the country's largest banks with nearly 16 million customers – has announced plans to add Bitcoin to its services. A wave of bullish news continues to emerge across the crypto space, with BTC appearing to be seen ready for an upward momentum.
.
.