Market
Pakistan Bans Cryptocurrencies During Binance Investigation
687 days ago - Around
2

mins
mins to read
According to local media samaa.tv, Pakistan is following China's lead by announcing a total ban on the use of all cryptocurrencies. The article also mentions that the Pakistani tax authority is conducting an investigation into the Binance exchange.
The article was written by Chinese crypto blogger and journalist Colin Wu. written divide on twitter.
State Bank of Pakistan imposes a ban on cryptocurrencies
The samaa.tv article states that the State Bank of Pakistan and the federal government of the country have decided to make the use of cryptocurrencies illegal. The article also quoted the Sindh High Court (SHC) report dated 12/12.
The court is currently holding hearings on this crypto case. Now the country's central bank has asked the court to ban both cryptocurrencies and to punish the crypto exchanges operating in the region.
So far, the fate of cryptocurrencies and digital assets has not been clarified by the authorities due to the lack of laws on trading in cryptocurrencies.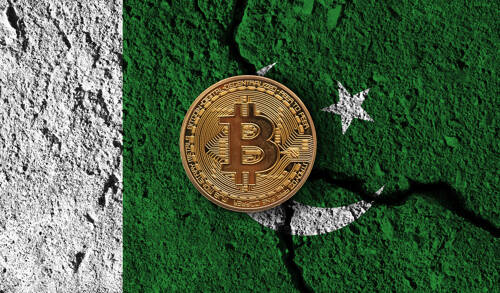 The case has been igniting since last October when SHC ordered the federal government to enact cryptocurrency regulations over a period of three months. The court also requested a report on the legal status of cryptocurrencies, and a special commission was set up for this.
The report was issued and filed with the court on December 12th. It states that all digital assets are illegal and trading should be banned. One of the reasons for the ban is that cryptocurrencies can be used to launder money and finance acts of terrorism.
In order to enforce the ban, a legal framework is to be created later.
The document states that nearly 10 other countries, including Saudi Arabia and China, have banned all use of cryptocurrencies, including trading.
Investigate Binance
The report also mentions the ongoing investigation of the Binance and OctaFx exchanges by the Federal Bureau of Investigation (FIA) in Pakistan, without providing further details.
Pakistan isn't the first country to be hostile to Binance since last year. The UK, the Netherlands, Germany, Italy, Malta and several Asian countries have announced that the world's largest exchange is operating in its jurisdictions without legal permission, causing Binance to pull out of these areas.
Join our telegram to keep track of news and comment on this article: https://t.me/coincunews
Follow the Youtube Channel | Subscribe to telegram channel | Follow the Facebook page