IDO Events
The Parallel ($PRL) Ascension Global Challenge 13:00 UTC | JULY 08
520 days ago - Around
2

mins
mins to read
Ayo, let's welcome ???????????????????????????????????? ???????????????????????? ???????????????????????????????????? (specially customed for our global Parallese)
You'll have the chance to:
Play Ascension & win monetary prizes
Ask us anything
Get updated about our upcoming events before all
???????????????????????????????????? ???????????????????????? ???????????????????????????????????? HOURS LEFT
Hesitate no more cuz we have abundant #prizes for ya
Win Ascension for the biggest ones
Be super active for many more
Youtube: The Parallel – An Infinite Metaverse
13:00 UTC | JULY 08
Do not forget to join! LINK
ASCENSION IS OPEN NOW – EVERYTHING YOU NEED TO KNOW
This is what you have been waiting for this whole time. Ascension has finally been launched on Mainnet! We are sooooo excited to let you know everything about Ascension
Play Ascension here: https://game.theparallel.io/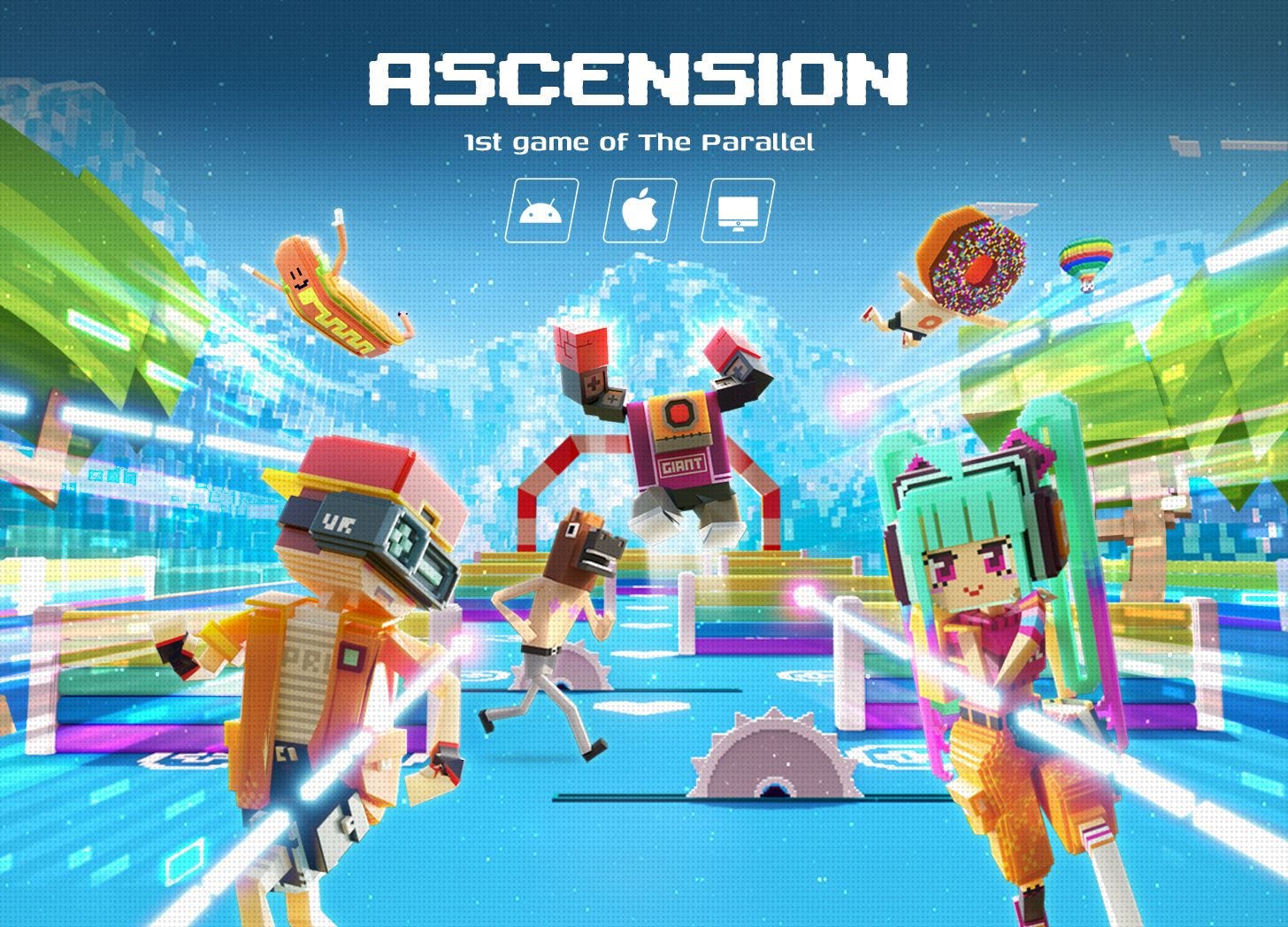 The Parallel – ASCENSION OVERVIEW
Ascension is the first game developed and launched in The Parallel Metaverse. It is a PVP game inspired by the concept of the Red Light Green Light game.
The game will be 3 minutes of adrenaline-packed, competitive action in an arena with a start-finish line concept. Players have to overcome several obstacles and dangers, such as disabling soldiers, a pursuing giant aiming to knock them down from the back, and even Big Boss NoGo himself! Victory will be achieved through a combination of luck, skill, and timing!
For Full Detail: LINK
Find out more about The Parallel: Full Article
Website: https://theparallel.io/
Twitter: http://twitter.com/theparallel_io
Medium: http://medium.com/@theparallel
Discord: http://discord.gg/ex6SckmWqp
Facebook: http://facebook.com/theparallel.io/
Telegram: https://t.me/theparallelcommunity
Official: http://t.me/theparallelofficial
Youtube: http://youtube.com/channel/UCKvlkWCeNDEgxa41k1wBZYA
If you have any questions, comments, suggestions, or ideas about the project, please email [email protected].
Vince
Coincu Ventures