News
Hong Kong Rating Agency Announces Index Performance Of Top 30 Coins
167 days ago - Around
3

mins
mins to read
Key Points:
The Hong Kong Virtual Assets Consortium (HKVAC) has launched a virtual asset index that includes 30 cryptocurrencies with the highest global market capitalization.
The index's performance is positive year-to-date but down in the past three months, and it includes platform tokens, privacy tokens, and securities classified tokens by the SEC.
HKVAC aims to create a safe and profitable environment for virtual asset investment, supporting Hong Kong's ambition to become a major global center for virtual assets.
The Hong Kong Virtual Assets Consortium (HKVAC), a cryptocurrency exchange located in Seychelles, has announced the launch of its virtual asset index.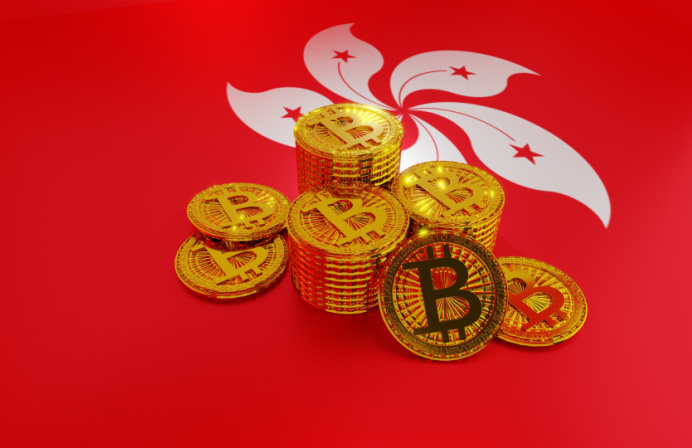 In addition to Bitcoin, Ether and stablecoins, WBTC, BTCB, stETH, BCH, LTC, BNB, MATIC, ADA, ATOM, FIL, NEAR, ALGO, ICP, XRP, DOGE, DOT, WTRX, SHIB, TRX, LINK, LEO, XMR, XLM, OKB, LDO, HBAR, VET, QNT, FTM, EOS are all included in the agency virtual asset index.
The HKVAC Cryptocurrency Big Market Cap Index measures the performance of high-cap cryptocurrencies in the global crypto market, comprising 30 cryptocurrencies with the greatest worldwide market capitalization that matches its candidate criteria.
Each quarter's adjusted review date is the final day of the quarter (March, June, September, and December). The dependability of the trading platform is reflected in virtual asset exchange ratings, which encourage openness and accountability in the virtual asset trading industry.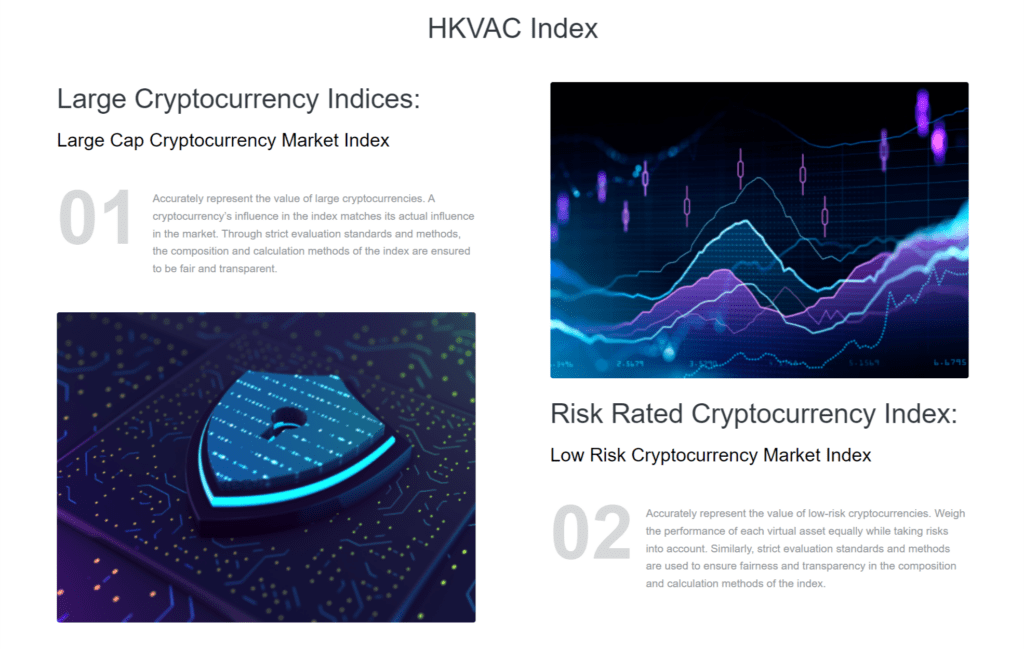 Nevertheless, the listed tokens include platform tokens, privacy tokens, and a substantial number of tokens classified as securities by the US Securities and Exchange Commission, indicating to the Hong Kong community that the reference value is not high.
Accordingly, the performance of virtual assets that HKVAC included in the index is at a positive 21.82% year to date and down 9.97% in the past three months. Despite the relatively good performance of Bitcoin and Ether, other altcoins such as BNB, MATIC, ADA, and SOL have suffered a severe drop in recent times because of the suppression of the SEC.
Hong Kong lawmaker Johnny Ng, Huobi, KuCoin, and others all support this institution. Huobi stated on May 31 that it was the first member of the HKVAC.
The agency was founded in an effort to become the next crypto hub, with the goal of developing a safe virtual asset investment environment to increase investors' identification of assets and virtual goods. It makes its debut at a critical juncture, as retail bitcoin trading opens in Hong Kong on June 1 under new laws.
HKVAC's mission is to establish Hong Kong as a major global center for virtual assets by creating a lucrative and safe environment for innovators and investors.
DISCLAIMER: The information on this website is provided as general market commentary and does not constitute investment advice. We encourage you to do your own research before investing.
Join us to keep track of news: https://linktr.ee/coincu
Harold
Coincu News