Analysis
Bitcoin Ordinals Back On The Racetrack With Remarkable Performance
144 days ago - Around
3

mins
mins to read
Key Points:
Bitcoin Ordinals gain traction and challenge Ethereum's NFT dominance, setting record numbers of inscriptions.
Ordinals experience a surge in sales and active buyers, with significant growth in USD sales and a potential shift in dominance within the NFT sector.
Ethereum's struggle to maintain traction is attributed to falling floor prices of top collections, while Bitcoin Ordinals continue to gain adoption despite controversies.
Bitcoin Ordinals, the NFTs created on the Bitcoin (BTC) network, are rapidly gaining momentum and closing in on their Ethereum (ETH) counterparts in terms of dominance. Since their inception in April 2023, Ordinals have been making waves within the Bitcoin community, setting record numbers of inscriptions and challenging Ethereum's position in the NFT space.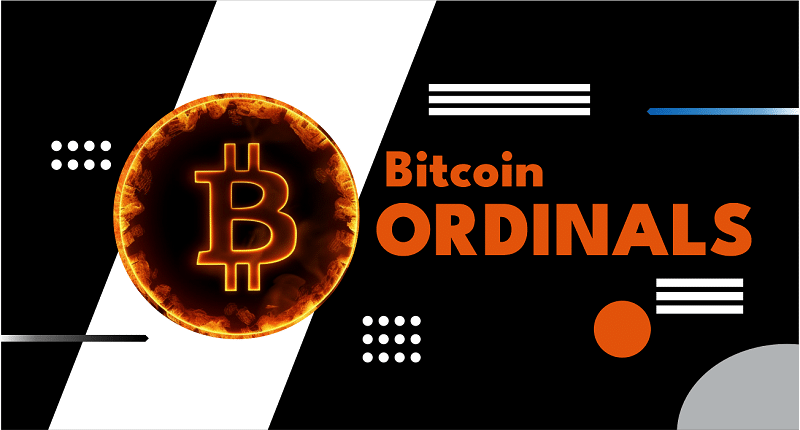 Ordinals are unique digital assets inscribed on a satoshi, the smallest unit of Bitcoin. Their creation became possible through the Taproot upgrade, which was launched on the Bitcoin network in November 2021. This upgrade enabled data inscription on the Bitcoin network in a similar manner to creating NFTs on other blockchain platforms. The introduction of Ordinals has created a buzz in the Bitcoin community, leading to significant traction and growing interest among users.
According to data from NFT aggregator CryptoSlam, collections such as $INSC BRC-20 NFTs, Uncategorized Ordinals, $SATS BRC-20 NFTs, and $BRC-20 NFTs have seen substantial trading volumes, surpassing popular Ethereum collections like Azuki, BAYC, and DeGods.
The number of new inscriptions on Ordinals reached over 250,000 on Monday, based on data tracked by the data analytics platform Dune Analytics. This represents a surge of more than 300% since the launch of the Bitcoin Request for Comment BRC-69 token standard on July 3. The BRC-69 token standard, the modified version of the BRC-20 standard, has significantly reduced the cost of inscriptions for Ordinals by over 90%.
In contrast, Ethereum's daily volume experienced only a 3.8% increase during the same period. However, it is important to note that Ethereum's sales volume still exceeds that of Bitcoin.
Ordinals have witnessed a remarkable surge in both sales and active buyers, achieving over 130% growth in USD sales and capturing close to 10% of the buyer market. Although Ethereum currently leads the NFT sector with total sales surpassing $15.65 million, the rapid rise of Bitcoin Ordinals suggests a potential shift in dominance.
This shift indicates that traders' interest in Bitcoin NFTs has surpassed that of Ethereum. One contributing factor to Ethereum's struggle to gain traction is the falling floor prices of its top collections.
While Ethereum previously held the title of the king of NFT volume, primarily due to its mass adoption in 2021, collections on the Ethereum blockchain have faced challenges in maintaining a steady upward trajectory since the beginning of the year. It was during this same period that Bitcoin Ordinals emerged, backed by the Taproot network, steadily gaining adoption despite controversies surrounding its operation on the Bitcoin network.
As Bitcoin Ordinals continue to set new records and attract increased attention, it remains to be seen if they will dethrone Ethereum and reshape the landscape of the NFT sector.
DISCLAIMER: The information on this website is provided as general market commentary and does not constitute investment advice. We encourage you to do your own research before investing.