News
Customers Bank Now Emerges As Favorite Banking Partner For US Crypto Industry
137 days ago - Around
3

mins
mins to read
Key Points:
Customers Bank emerges as a top banking partner for the US crypto industry after the closure of Silvergate Capital and Signature Bank.
The bank offers the Customers Bank Instant Token (CBIT) platform for 24/7 payments, attracting clients from both crypto and other industries.
Customers Bank also downplays its crypto connections but continues to serve major crypto players while focusing on risk management and expanding its payments business.
Customers Bank, a small Pennsylvania-based bank, has become a preferred banking partner for the US crypto industry, attracting a wave of new clients after the collapse of crypto-friendly banks Silvergate Capital and Signature Bank.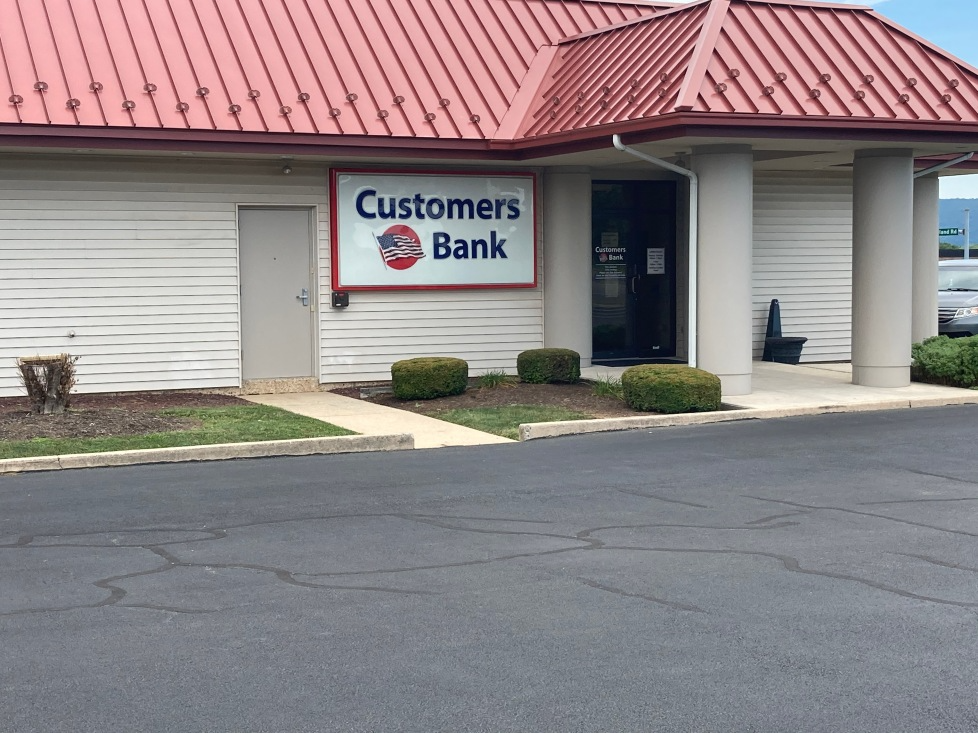 With its platform Customers Bank Instant Token (CBIT), the bank offers 24/7 payments for its crypto clients, similar to Silvergate Capital's now-closed Silvergate Exchange Network. The closures of Silvergate and Signature Bank left little competition for Customers Bank, positioning it as a leading player in the market.
According to a Bloomberg report, Customers Bank has partnered with hundreds of digital asset firms, including major exchanges, market makers, and stablecoin issuers. It managed to attract new clients from the crypto sector as well as technology, venture capital, and fund finance sectors after the collapse of Silvergate and Signature Bank. The bank's staff worked tirelessly to onboard these new clients, positioning the bank as a reliable and trusted banking partner.
However, the bank is now downplaying its connections to the crypto industry. The bank has decided to limit crypto-related deposits on its Customers Bank Instant Token platform to no more than 15% of its total balance sheet. Deposits on the platform accounted for around 13% of the bank's total deposits at the end of Q1 2023. Customers Bank's CEO, Sam Sidhu, has emphasized that the bank's focus is on strengthening and deepening customer relationships across multiple industries, rather than relying solely on crypto-related deposits.
The US regulatory environment surrounding the crypto industry has become more stringent, with increased scrutiny from the US Securities and Exchange Commission (SEC) and warnings from bank industry regulators about the risks of doing business with the crypto sector. As a result, Customers Bank is cautious about openly promoting its crypto business and is focused on managing risk and ensuring regulatory compliance.
Customers Bank continues to do business with major players in the crypto industry, including Circle Internet Financial, Coinbase Global, Paxos Trust, GSR, Anchorage Digital, and BitGo. However, the bank is exploring a broader plan to expand its payments business and build stronger customer relationships beyond the crypto sector.
While the bank's role as a banking partner for the crypto industry brings attention from regulators, the bank believes it has measures in place to manage risk effectively. It holds CBIT deposits in US currency and spreads large deposits among multiple banks to ensure FDIC coverage for its depositors.
The emergence of Customers Bank as a leading banking partner highlights the challenges faced by the crypto industry in accessing reliable banking services. The industry is still seeking more alternatives and broader support from traditional fiat banks to address its banking needs.
DISCLAIMER: The information on this website is provided as general market commentary and does not constitute investment advice. We encourage you to do your own research before investing.