Press Releases
FinTech Festival Asia Unveils a Stellar Lineup of Supporting Associations and Sponsors 
135 days ago - Around
4

mins
mins to read
FBS as Sponsor, EPAA and FAOM as Supporting Association, Fostering Collaboration Amongst Industry Leaders and Bringing Their Expertise to the World Stage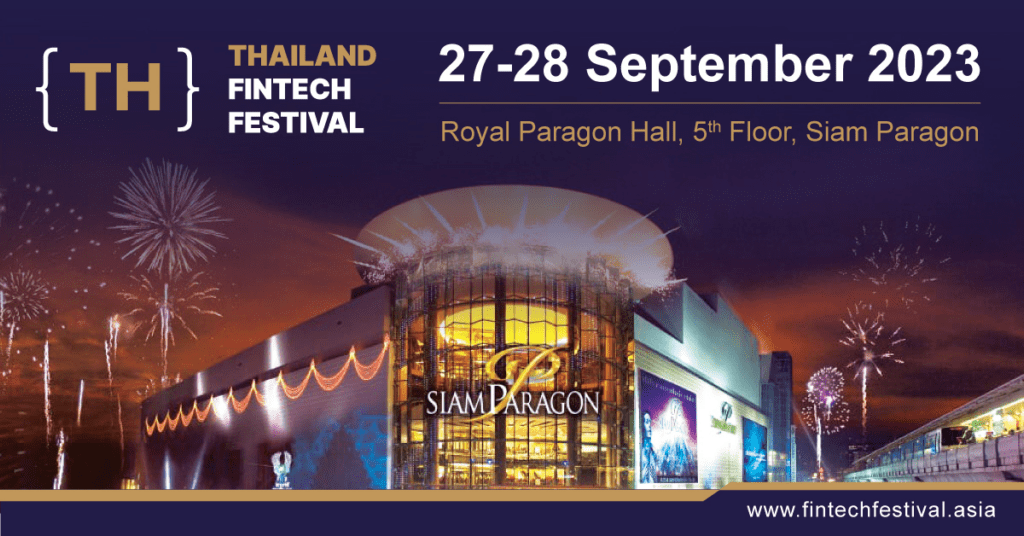 [Bangkok, Thailand] The upcoming FinTech Festival Asia (FTF) 2023 is a major event that will uncover the dynamic landscape of the fintech industry and examine current trends. Scheduled to take place on 27th and 28th September 2023 at the prestigious Royal Paragon Hall in Bangkok, Thailand, this event aims to showcase the latest industry trends, innovations, and technologies, exploring their impact on the fintech industry and the overall ecosystem.
The highly anticipated FinTech Festival Asia, is proud to announce FBS as the leading sponsor, accompanied by the esteemed supporting associations, EPAA and FAOM. This collaboration aims to foster innovation, drive collaboration, and bring together industry expertise to shape the future of financial technology in the Asian region. 
FBS is a licensed worldwide broker with over 14 years of experience. It has received more than 75 international awards, establishing itself as one of the most trusted brokers on the market. With a client base exceeding 27,000,000 traders and with over 500,000 partners worldwide, FBS continues to innovate and grow. It has an impressive annual trading volume of US$8.9 trillion. For traders seeking a reliable and honest broker, FBS is the ideal choice. With their support, Forex trading becomes easy and comfortable, as the company's professionals stand beside traders to ensure their success. FBS's expertise and dedication have earned them a reputation as a leading brokerage firm.
In addition to FBS, FinTech Festival Asia is delighted to announce the participation of esteemed supporting associations that will further enrich the event. The Emerging Payment Association Asia (EPAA), is a dynamic community comprising payments professionals dedicated to enhancing and broadening the payments industry for the benefit of all stakeholders. Through their collaborative efforts, EPAA fosters innovation through exceptional events, conferences, and awards, while also gaining advantages from crucial projects. With a unified voice, EPAA plays a pivotal role in shaping the future of payments, connecting the payment ecosystem, promoting innovation, and driving sustainable business growth.
The Fintech Association of Malaysia (FAOM), a prominent association dedicated to advancing fintech in Malaysia, will contribute its expertise and insights to the festival. The Fintech Association of Malaysia (FAOM) was set up in 2016 and serves as the national platform to advance Malaysia as a leading fintech hub, connecting stakeholders from a wide range of fintech companies and fostering potential collaborations. The association was registered with the Registrar of the Societies in October 2016. FAOM focuses on talent development, market entry and expansion, investment facilitation, technology adoption, and regulatory awareness. It has over 100 members representing different spectrums in the fintech ecosystem.
Additionally, the Singapore Fintech Association, a dynamic community of fintech companies and stakeholders in Singapore, will play a pivotal role in shaping discussions and exploring opportunities within the regional fintech landscape. It is a cross-industry, non-profit initiative aimed at facilitating collaboration between all market participants and stakeholders in the fintech ecosystem. The association promotes fintech ecosystem engagement through events, membership programs, and knowledge sharing.
These supporting associations' active involvement underscores their commitment to strengthening and expanding the payments industry, and their presence will undoubtedly enhance the collaborative and knowledge-sharing atmosphere at FinTech Festival Asia. FinTech Festival Asia is an unparalleled platform for industry professionals, fintech enthusiasts, and thought leaders. It is a platform to gather and exchange insights into the latest trends, innovations, and opportunities in the fintech landscape. The event features engaging panel discussions, insightful presentations, and networking sessions, providing attendees with valuable knowledge and networking opportunities.
As a top-notch event to attend, FinTech Festival Asia 2023 aims to cater to a growing market for fast payments, digital advancements, and the future of finance. There are a variety of opportunities at this event, whether you are hoping to meet individuals who share your interests, learn about trading, web3, robotics, or artificial intelligence, or gain insights from industry leaders. Buy your tickets now for the Fintech Festival Asia at https://fintechfestival.asia . A Standard Ticket will cost USD 77, a Business Ticket will cost USD 210, and a VIP ticket will cost USD 456.
For media inquiries, please contact:
Andrea Putri
Media Project Executive
DISCLAIMER: The information on this website is provided as general market commentary and does not constitute investment advice. We encourage you to do your own research before investing.