News
Democrats Split Over Controversial Crypto Regulatory Bill
135 days ago - Around
4

mins
mins to read
Key Points:
Landmark cryptocurrency regulation bill divides Democrats, opens opportunity for bipartisan support.
House Democrats clash over GOP-led bill; Waters opposes, Himes supports after negotiations.
Bill proposes CFTC expansion in crypto oversight and explicit SEC digital asset authorities.
A significant bill aimed at overhauling cryptocurrency regulation is causing divisions among senior Democrats, presenting an opening for Republicans to garner bipartisan support for their legislation.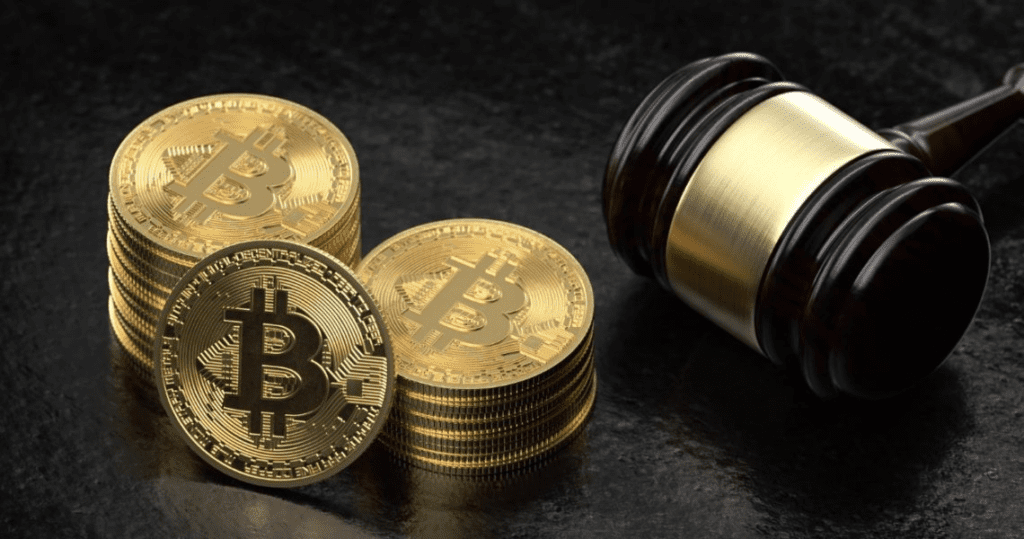 The House Democrats' split was revealed during a Financial Services Committee meeting on a GOP-led bill that seeks to mandate federal law on how two key market regulators—the Securities and Exchange Commission (SEC) and the Commodity Futures Trading Commission (CFTC)—oversee digital asset trading.
Rep. Maxine Waters, the committee's top Democrat from California, strongly criticized the bill, referring to it as a "wish list of Big Crypto" and calling on fellow lawmakers to oppose it. Despite this, Rep. Jim Himes expressed support for the proposal after weeks of bipartisan negotiations. Other Democrats, including Reps. Wiley Nickel and Ritchie Torres, also signaled their willingness to back the bill.
Himes defended the legislation, acknowledging that it might not be perfect but stated it would improve the current status quo. The clash of opinions reflects the ever-evolving nature of crypto policy in the wake of market booms and busts, which exposed widespread industry mismanagement and consumer protection concerns.
House Republicans behind the bill argued that it addresses gaps in the existing regulatory framework and aims to dissuade digital asset firms from relocating to countries with crypto-specific rules.
The proposed legislation would grant the CFTC broad new powers over crypto trading, expanding its jurisdiction to encompass futures contracts and other financial derivatives. Additionally, it aims to provide explicit digital asset authorities to the SEC while also imposing new constraints on the agency—an arrangement long sought by the crypto lobby amidst an ongoing conflict over jurisdiction with the SEC.
In their efforts to attract more Democratic support, Republicans made adjustments to the bill, including agreeing to provide increased funding for the CFTC's implementation of the legislation. However, these efforts failed to sway Waters and other crypto skeptics within her party, such as Reps. Brad Sherman and Stephen Lynch.
Waters argued against the need for new regulatory structures, claiming that crypto companies should abide by existing rules. In contrast, Himes highlighted the current lack of transparency and chaotic state of crypto regulation in the U.S., with startups, agencies, and courts at odds over market operations.
He emphasized that his involvement, along with hours of engagement with committee Republicans and the law firm WilmerHale, led to significant changes being incorporated into the bill. Himes stressed the urgency of addressing the status quo, citing the significant losses in the crypto asset market, including the FTX collapse, which could have been mitigated by the proposed legislation.
A bipartisan vote on the bill could potentially boost Republican efforts, especially in the Senate, where skepticism remains significant. Bipartisan focus in the Senate has been on tackling money laundering and illicit activities in the crypto sphere.
While some Democrats express doubts about the House bill, Republicans are optimistic that Rep. Waters may assist them in passing a separate, more-narrow crypto bill that concentrates on regulating stablecoins—digital tokens backed by assets like the U.S. dollar.
As discussions continue, House Republicans remain hopeful for progress, collaborating not only with Waters but also engaging with the Treasury Department on the matter. However, no breakthroughs have been reported yet, leaving room for further negotiations and dialogue.
DISCLAIMER: The information on this website is provided as general market commentary and does not constitute investment advice. We encourage you to do your own research before investing.