News
FTX Founder's Leaked Diary Sparks Tampering Accusations: Report
129 days ago - Around
3

mins
mins to read
Key Points:
FTX founder Sam Bankman-Fried faces serious allegations after his ex-girlfriend's private diary was leaked, leading to accusations of witness tampering.
US prosecutors seek jail time for Bankman-Fried before his criminal trial, prompting a gag order and ongoing legal battles over document sealing.
The unlawful campaign contribution charge dropped, but Bankman-Fried is still set to face trial for multiple fraud-related charges in October and next March.
In a legal dispute that has captured media attention, FTX founder Sam Bankman-Fried (SBF) is facing serious allegations concerning the leaked private diary of his former girlfriend and ex-Alameda Research CEO, Caroline Ellison.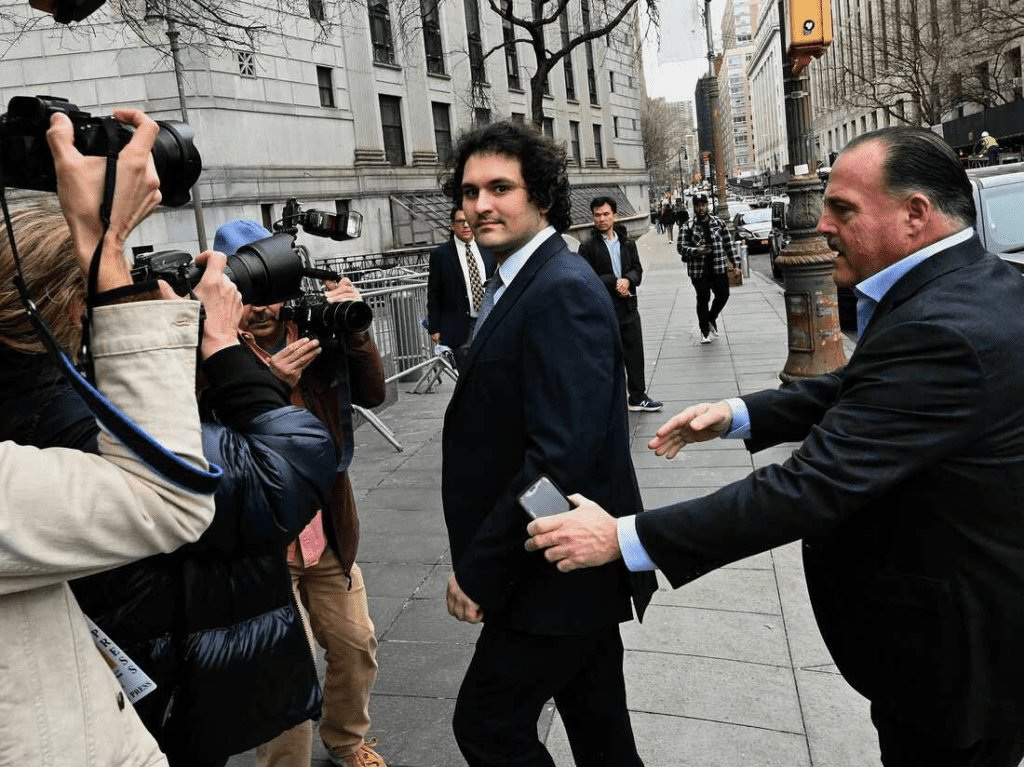 The court case has taken an unexpected turn, with Bankman-Fried seeking to seal Ellison's private diary, a move that Inner City Press, a publication covering court proceedings, has opposed.
The situation has intensified due to the U.S. Department of Justice's (DOJ) request for Judge Lewis Kaplan of the Southern District of New York to have Bankman-Fried remanded to jail before his criminal trial. The DOJ accuses SBF of leaking Ellison's diary to The New York Times and tampering with witnesses on multiple occasions.
Bankman-Fried's lawyer, however, has argued that public dissemination of the private diary should be avoided at this time. The attorney asserts that the presumption of access to the documents should be outweighed by the need for privacy.
During a court hearing, Assistant US Attorney Danielle Sassoon emphasized that the leaked diary entries, combined with Bankman-Fried's prior interactions with FTX's general counsel, constituted witness tampering. Sassoon contended that no set of release conditions could guarantee community safety.
In response to the escalating situation, Judge Kaplan issued a temporary gag order, restricting SBF, his legal team, and representatives from discussing the case publicly. The judge also announced that further filings from both the prosecution and defense would be accepted over the next week. Kaplan will then decide whether to revoke Bankman-Fried's current bond conditions, which permit him to remain under house arrest until his scheduled criminal trial in October.
Inner City Press, known for its involvement in court matters, has previously opposed Bankman-Fried's efforts to keep the identity of his bail co-signers confidential. The publication has requested a hearing if necessary.
The legal battle continues to intensify as the FTX founder faces a two-part trial in October and next March, encompassing charges of securities and wire fraud, as well as bank fraud and bribery allegations. Bankman-Fried maintains his plea of not guilty throughout the proceedings.
In a recent development, US prosecutors dropped the charge of unlawful campaign contributions against Samuel Bankman-Fried. The charge was not included in the extradition agreement between the US and the Bahamas. However, SBF is still slated to face trial in October on 12 other charges, including allegations of running a years-long fraud at FTX.
DISCLAIMER: The information on this website is provided as general market commentary and does not constitute investment advice. We encourage you to do your own research before investing.